Child & Teen Health
The new RSV shot for babies: What parents need to know
A new tool to protect against respiratory syncytial virus, which can harm babies and young children.
By

Claire McCarthy, MD, Senior Faculty Editor, Harvard Health Publishing
RSV, or respiratory syncytial virus, is a common virus that just causes cold symptoms for most people. But for very young babies, and for babies and young children with certain health problems, it can be very dangerous. A new immune-boosting therapy may help.
What complications can RSV cause?
RSV is the leading cause of bronchiolitis and pneumonia in children under a year. It can cause life-threatening problems with breathing, especially in children with heart or lung disease.
Which medications work against RSV?
There aren't any medications that treat RSV effectively. To prevent the illness, a medication called palivizumab (Synagis) can be given as a monthly shot to high-risk infants during RSV season. (While RSV is not always seasonal, many cases occur between late fall and early spring.)
But insurance companies only cover this medication for certain patients, using strict criteria. Its cost and the fact that it has to be given monthly have been barriers to its use.
How can the new RSV shot help?
This year, a new shot could make a big difference. It is called nirsevimab (Beyfortus). Like palivizumab, it is an antibody treatment — but unlike palivizumab, it will be available to all babies under 8 months of age, not just high-risk infants. Here's what to know:
This is not a vaccine. Vaccines prod the body to make antibodies that help protect against an infection, while this shot works by giving the antibodies directly.
These antibodies can prevent or lessen the severity of an RSV infection.
Because the body isn't making its own antibodies the shot does wear off, but the good news is that just one shot can last five months. If given right at the beginning of RSV season, this essentially provides protection for the whole season.
Who can receive the new RSV shot?
One dose of nirsevimab is recommended for all babies under the age of 8 months as close to the start of RSV season as possible. Newborns can get it before they leave the birth hospital, and it can be given along with routine vaccinations.
The new shot is also recommended for children 8 to 19 months with conditions that put them at high risk of becoming very sick if they get RSV. These include
prematurity
chronic lung disease
congenital heart disease
weakened immune system
cystic fibrosis
neuromuscular disorders, or other disorders that make it hard for babies to swallow and clear mucus.
Infants and toddlers who get nirsevimab do not need to get monthly shots of palivizumab as well.
Because this is brand new, there may be some challenges with getting it to all the infants and toddlers that are eligible. Talk to your doctor if your baby or toddler would be eligible this season.
For more information, check out the press releases from the Centers for Disease Control and Prevention and the American Academy of Pediatrics.
About the Author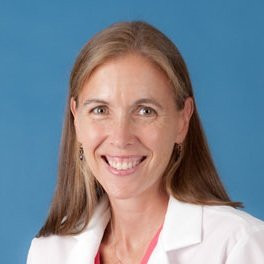 Claire McCarthy, MD, Senior Faculty Editor, Harvard Health Publishing
Claire McCarthy, MD, is a primary care pediatrician at Boston Children's Hospital, and an assistant professor of pediatrics at Harvard Medical School. In addition to being a senior faculty editor for Harvard Health Publishing, Dr. McCarthy …
See Full Bio
View all posts by Claire McCarthy, MD
Disclaimer:
As a service to our readers, Harvard Health Publishing provides access to our library of archived content. Please note the date of last review or update on all articles.
No content on this site, regardless of date, should ever be used as a substitute for direct medical advice from your doctor or other qualified clinician.