By

Heidi Godman, Executive Editor, Harvard Health Letter
My dear friend Pam and her mother Nancy sat across from me at the restaurant table. "I'm so sorry about Glenn," I said. Glenn was a generous and funny man who adored Nancy and their four daughters, and was incredibly kind to me when I was a constant fixture at their house during my middle and high school years. He died at 81, after a difficult health battle.
What made things slightly easier, explained Nancy, was that Glenn had already decided what he wanted at the very end. Glenn had signed a Durable Do Not Resuscitate Order (DDNR), a doctor's order that allows you to refuse CPR in case your heart stops beating or your breathing stops. It's usually for people who are near the end of their lives or have an illness that won't improve, and it takes the burden of decision-making off family members.
And now a relatively new initiative takes DDNRs even further.
The POLST
Like the DDNR, the POLST form (Physician's Orders for Life-Sustaining Treatment) turns your health care preferences into a medical order that must be followed by doctors, hospital staffers, and paramedics. The POLST provides instructions for treatments beyond CPR, such as pain medicine, antibiotics, and nutrition, and it's for use both inside and outside of the hospital setting. "There used to be no such thing as a medical order that follows you home. That's where the POLST comes into play. It specifically tells medical providers what to do or not do," says Dr. Justin Sanders, an attending physician in palliative care at Harvard-affiliated Dana-Farber Cancer Institute.
The POLST is not a legal document; it's a medical order signed by you, your physician, and a witness.
Considerations
Many states are just developing their POLST forms, and may call them by another name, such as a MOLST (Medical Orders for Life-Sustaining Treatment), POST (Physician Orders for Scope of Treatment), or a MOST (Medical Orders for Scope of Treatment).
But the POLST isn't perfect. An editorial published in JAMA on January 19 raises the question of whether POLSTs are effective, citing studies that suggest POLSTs may not always be interpreted accurately by medical personnel.
Another issue: POLSTs can dictate very specific treatment that's based on a person's needs when he or she signs the form with the doctor. But there's nothing in place to revisit the POLST when a person's physical status changes. Foreseeing future medical treatment needs may be difficult, and having a medical order that must be followed, even if it's become irrelevant, may be a problem.
Advance directives
It may help to have other documents in place that spell out your wishes — not just medical orders, but legal documents that also fall under the umbrella term of an advance directive. These include:
A living will, a legal document that formalizes your treatment preferences if you're unable to make your own health care decisions. There's no standard form; each living will is drafted by an attorney, and legal language for these wills varies from state to state. A living will may be simple, stating that you don't wish to be on life support; or it may be very detailed, mentioning your wishes in different situations, such as if you need dialysis, antibiotics, or any life-sustaining treatments. The document must be signed by you, two witnesses, and a notary public. A living will is not a medical order that paramedics will likely follow in an emergency; there may not be time to read or interpret it.
A health care proxy or surrogate, a legal document that names the person who'll make your health care decisions if you lack the capacity to make them. This document is sometimes called a durable power of attorney for health care. It must be signed by you, two witnesses, and a notary public. Depending on the state, the proxy may be named in a living will. Whom should you appoint? "Make it someone who'll have the strength to carry out your wishes. That can be a friend as well as a family member," says Dr. Sanders.
Dr. Sanders feels that completing a health care proxy and speaking openly with that person about the care you want is the most important thing you can do to receive treatment consistent with your wishes.
Ultimately, this can make things easier on your loved ones when the time comes. I'll bet Glenn and his family would agree.
About the Author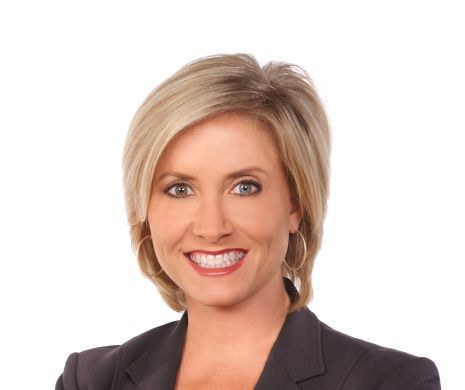 Heidi Godman, Executive Editor, Harvard Health Letter
Heidi Godman is the executive editor of the Harvard Health Letter. Before coming to the Health Letter, she was an award-winning television news anchor and medical reporter for 25 years. Heidi was named a journalism fellow …
See Full Bio
View all posts by Heidi Godman
Disclaimer:
As a service to our readers, Harvard Health Publishing provides access to our library of archived content. Please note the date of last review or update on all articles.
No content on this site, regardless of date, should ever be used as a substitute for direct medical advice from your doctor or other qualified clinician.