Harvard Health Blog
Teens and confidentiality
When my primary care patients reach high school age, or sometimes before, I kick their parents out of the exam room.
I don't do it right at the beginning of the visit. I meet with them both first, to see what the parents are worried about (teens don't always tell me), and to get updated on what is going on with the family (teens don't always know). Then I ask the parents to leave. I say that at their child's age, I like to have some time alone with them.
I have a standard speech I give the teen. I say, "Anything you tell me is confidential, and your parent won't be able to read the note I write. If you tell me anything I think your parents should know, we will talk about how to tell them. I won't go behind your back."
I can't imagine doing it any other way. It's what my teen patients need me to do.
Why does confidentiality matter?
In a study published this year in the Journal of Pediatrics, researchers asked youth ages 14 to 24 about their opinions and experiences with confidentiality in their health care. They found
most had not had a conversation with their provider about confidentiality
many thought all care should be confidential
youth worry about privacy and future discrimination
youth may lie about their risk behaviors or not seek health care when concerned about confidentiality.
It's that last point that worries me the most. As anyone who has been a teen knows, there are things you don't always feel comfortable discussing in front of a parent or guardian.
That might include things like sex or sexuality, meaning a teen could miss the opportunity to learn about or get birth control, get treatment for a sexually transmitted infection, discuss healthy relationships, or explore questions or feelings about sexuality.
It might include substance use, meaning a teen could miss the opportunity to get the advice they need to make safe and healthy decisions about substance use — or the help they need for a substance use disorder.
It might include mental health concerns such as depression or anxiety, meaning a teen could miss the opportunity to get the mental health help they need.
Sometimes there are physical concerns that a teen doesn't want to talk about in front of a parent — because they think it is silly, or because they are embarrassed, or because they don't want to worry their parents. They could miss the opportunity to get the treatment they need — or be reassured that they are fine.
This is not what we want for our teens.
Advice to parents about teen confidentiality
I understand that it can be hard for some parents to let their teen have confidential alone time with their health care provider. It's normal to worry, and to not like the idea that they could keep secrets from you. It's also normal to wonder if you can really trust the health care provider, or whether their values are the same as yours.
But besides the fact that what is most important is your child's health and safety, the unavoidable truth is that teens grow into adults who need to learn to advocate for their own health and well-being. The best way to learn to do something is to practice it.
That's why my advice to parents is to not just let their teen have confidential time with their health care provider, but to encourage it. If the doctor doesn't ask you to leave the room, offer to do so — and make it clear that you don't need to know what they talk about.
Follow me on Twitter @drClaire
About the Author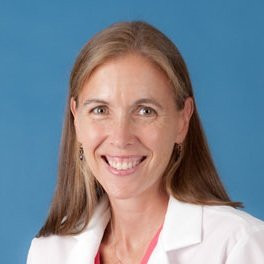 Claire McCarthy, MD, Senior Faculty Editor, Harvard Health Publishing
Claire McCarthy, MD, is a primary care pediatrician at Boston Children's Hospital, and an assistant professor of pediatrics at Harvard Medical School. In addition to being a senior faculty editor for Harvard Health Publishing, Dr. McCarthy …
See Full Bio
View all posts by Claire McCarthy, MD
Disclaimer:
As a service to our readers, Harvard Health Publishing provides access to our library of archived content. Please note the date of last review or update on all articles.
No content on this site, regardless of date, should ever be used as a substitute for direct medical advice from your doctor or other qualified clinician.
You might also be interested in…
Harvard Health Letter
Want to reduce pain in your knees and be more active? Eat smarter and reduce your risk for a heart attack? Improve your flexibility and balance so you don't fall? Sleep the entire night so you have more energy during the day? Take control of your health right now! In Harvard Health Letter, you'll find easy remedies and solutions to these common challenges and more.
Read More
Free Healthbeat Signup
Get the latest in health news delivered to your inbox!