Back Pain
Should you see a chiropractor for low back pain?

Should you see a chiropractor for low back pain?
If you've ever seen a doctor for back pain, you're not alone. An estimated 85% of people experience back pain severe enough to see a doctor for at some point in their life. Yet despite how common it is, the precise cause of pain is often unclear. And a single, best treatment for most low back pain is unknown. For these reasons, doctors' recommendations tend to vary. "Standard care" includes a balance of rest, stretching and exercise, heat, pain relievers, and time. Some doctors also suggest trying chiropractic care. The good news is that no matter what treatment is recommended, most people with a recent onset of back pain are better within a few weeks — often within a few days.
What's the role of chiropractic care?
Some doctors refer back pain sufferers to a physical therapist right away. But many people with back pain see acupuncturists, massage therapists, or a chiropractor on their own. Experts disagree about the role of chiropractic care, and there are not many high-quality studies to consult about this approach. As a result, there are a number of questions regarding the role of chiropractic care: Should it be a routine part of initial care? Should it be reserved for people who don't improve with other treatments? Are some people more likely to improve with chiropractic care than others?
The answers to these questions go beyond any academic debate about how good chiropractic care is. Estimates suggest that low back pain costs up to $200 billion a year in the US (including costs of care and missed work), and it's a leading cause of disability worldwide. With the backdrop of the opioid crisis, we badly need an effective, safe, and non-opioid alternative to treat low back pain.
A recent study on chiropractic care for low back pain
A 2018 study published in JAMA Network Open is among the latest to weigh in on the pros and cons of chiropractic care for treating low back pain. Researchers enrolled 750 active-duty military personnel who complained of back pain. Half were randomly assigned to receive usual care (including medications, self-care, and physical therapy) while the other half received usual care plus up to 12 chiropractic treatments.
After six weeks of treatment, those assigned to receive chiropractic care:
reported less pain intensity
experienced less disability and more improvement in function
reported higher satisfaction with their treatment
needed less pain medicine.
While no serious side effects were reported, about 10% of those receiving chiropractic care described adverse effects (mostly stiffness in the joints or muscles). Five percent of those receiving usual care had similar complaints.
All studies have limitations
And this one is no exception. While this study suggests that chiropractic care may be helpful for low back pain, some aspects of the study make it hard to be sure. For example:
It only lasted six weeks. As mentioned, most new-onset back pain is better by then regardless of treatment. For those with more long-lasting back pain, we'll need more than a six-week study.
The differences in improvement between those receiving chiropractic and usual care were small. It's not clear how noticeable such a difference would be, or whether the cost of chiropractic care would be worth that small difference.
The study included a mix of people with new and longer-standing low back pain and a mix of types of pain (including pain due to a pinched nerve, muscle spasm, or other reasons). If this study had included only people with muscle spasm, or only people who were obese (rather than military recruits), the results might differ. So, it's hard to generalize these results to everyone with back pain.
Most of the study subjects were young (average age 31) and male (77%). All were generally healthy and fit enough to pass military fitness testing.
Study subjects knew which treatment they were receiving. This creates potential for a placebo effect. Also, the added time and attention (rather than the spinal manipulation) might have contributed to the response. Then again, these factors may not matter to a person who just wants relief.
This study only included people who were willing to receive chiropractic care.
Even within the two groups, the care varied — that is, not everyone in the usual care group received the same treatment, and this can also be said for the chiropractic group.
If any of these factors had been different, the results might have been different. For example, it's possible that if an older population of people with chronic low back pain had been studied, "usual care" might have been the better treatment.
Bottom line
This new study lends support for chiropractic care to treat low back pain. But it's important to recognize the limitations of this trial, and keep in mind that treatment side effects were more common among those receiving chiropractic care. In addition, chiropractic treatments aren't free (although, fortunately, insurance coverage for chiropractic care is becoming more common).
This won't be — and shouldn't be — the last study of chiropractic care for low back pain. But until we know more, I'll continue to offer it as one of many treatment options.
Follow me on Twitter @RobShmerling
About the Author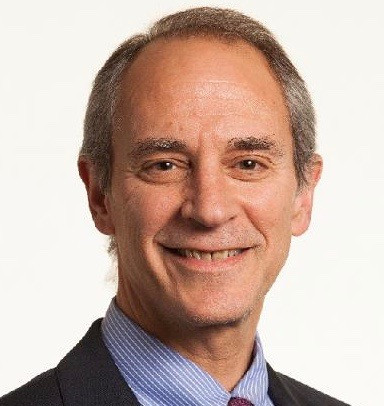 Robert H. Shmerling, MD, Senior Faculty Editor, Harvard Health Publishing
Dr. Robert H. Shmerling is the former clinical chief of the division of rheumatology at Beth Israel Deaconess Medical Center (BIDMC), and is a current member of the corresponding faculty in medicine at Harvard Medical School. …
See Full Bio
View all posts by Robert H. Shmerling, MD
Disclaimer:
As a service to our readers, Harvard Health Publishing provides access to our library of archived content. Please note the date of last review or update on all articles.
No content on this site, regardless of date, should ever be used as a substitute for direct medical advice from your doctor or other qualified clinician.
Comments
Alex Baldor
August 6, 2019
I am 86 year old. never have been in Chiropractic clinic and never have had massage. I occasionally have back pain now. if it bothers me I take Tylenol. I contribute my resilience to the fact that I was physically active for most of my life in particular since my retirement. In one of my employment as a industrial safety engineer I attended a 2 day back pain seminar and explaining what can be done to reduce back injuries. One of the presenter told us about the Chiropractor prayer: Oh God please help this patient that is under my care and please help him while he is still under my care
Blanche Hawkins
August 6, 2019
Chiropractic has helped my husband and me after getting nothing but muscle relaxers and surgery suggestions from traditional MDs. It's laughable that docs don't recommend chiropractic care and scare people with instances of inappropriate diagnoses, stroke stories, etc.

Let's remember the thousands of malpractice suits every year in traditional medicine. Would you stop seeing doctors because of that? Probably not.
barbara felgate
August 5, 2019
my orthopedic doctor said that surgery was not an option for my constant back pain and suggested I try going to a chiropractor. Best advice ever! I do not wake up in pain every morning now. I will always have problems with my back but not unbearable and unremitting as I had previous to the chiropractic treatment. I am a Registered Nurse and was very unsure about trying this course of treatment. I am extremely happy with the level of this care.
I feel great after a chiropractic session but it is not cheap, $70 a pop and not covered by my insurance which I also pay for
Karlin Marsh
August 5, 2019
What should I do about back pain resulting from a severe fall?
Gary M. Hunt
August 5, 2019
Yes chiropractor's help a lot when it's a matter of alignment that helps in most cases. It's covered by insurance, that helps a lot.
Pinched nerves a good surgeon can fix that.
Chronic level 10 pain when the other two can't get you any relief Acupuncture did it for me.
No drug addiction no side effects.
Just going home with out pain. Insurance companies will not help pay for it. Doctors say there hasn't been any studies on it. Interview the people who are paying for the treatments we will tell you it works. The Chinese have been using it since before Jesus was born. They use it to stop pain when performing surgery.
THE REASON THE MEDICAL PROFESSION DOES NOT WANT TO RECONIZE IT. THEY CANN'T SELL DRUGS AND KEEP YOU COMING BACK.
I'M TIRED OF BEING LIED TO. I DON'T WANT DRUGS, I JUST NEED A LITTLE HELP FROM MY INSURANCE COMPANY. THEY GET A NICE PAYMENT FROM ME EVERY MONTH !
WE THE PEOPLE NEED A LITTLE HELP. THAT'S ALL I AM ASKING FOR !
I agree with H Leslie. The study was flawed due to using symptomatology alone. A better study would be a similar problem diagnosed by X-ray that an adjustment would typically fix and compare that to a long down-time of rest and pain meds.
The medical profession has to accept the fact that there are alternatives to rest, pain meds, muscle relaxants, etc. When I have back pain (know structural issue), one visit to the Chiropractor and I'm good to go for a long time until I do something stupid and "throw" my back out again.
gerald t kilpatrick
August 5, 2019
It is in our vernacular. I am touched by that or "you." "It touches me to hear you say that. " I am touched by your concern. " I think you all are not giving enough weight to the placebo effect. When I console a frustrated, crying, mom who is overwhelmed by the care of her new baby, I often touch her shoulder while speaking to her.
I am an active, athletic pediatrician whose back pain always got better with time and rest. If you want to manipulate backs OK with me. Just don't be anti vaccination, over and misdiagnose scoliosis, and please, in general stay away from children….even if the parents go to you for care. And finally, you cannot cure colic and neither can I.
Gary Brazzell
August 5, 2019
Eeek. Is an MD really the right professional to be commenting on low back pain? Doesn't all the research show that, compared to people who see other types of practitioners early, people who see an MD for back pain have far worse outcomes? More pain, more recurrence, expensive diagnostics, and a greater likelihood of opioid prescriptions – with all the resulting risks?

Furthermore, why are we even targeting an entire profession? Shouldn't we be considering what *treatments* are better? Isn't everything in a physical therapist's scope of practice also in a chiropractor's scope of practice? Can't a chiropractor give the same advice and order the same diagnostics as an MD? Shouldn't we be focusing on what's the best first-line treatment, keeping in mind that patients typically wait quite a while before presenting themselves to a healthcare practitioner? Considering that the best first-line treatment is likely going to be therapeutic exercise and/or a manual therapy, why would we want MDs (who have minimal training in both those treatments) to be the gait keepers for back pain treatment?
I always enjoy reading articles such as these from so called, 20th century experts, still questioning if chiropractic care is or should be considered viable for back pain…i also find it remarkable how this article positions chiropractic as a last resort for lower back pain, kudos however for offering to refer your patients. You still forgot to mention that chiropractic care is very affordable and efficient. I guess that this why physical therapists have been seeking to manipulate. I'm certain once the p.t. profession is approved to manipulate, you'll
have a different tone then, more validation perhaps? from ones you can control directly? remember the osteopaths? The question really needs to be, should you see your M.D. for back pain?

How about this, the bottom line is this chiropractors have assisted millons of Americans over the past 100 years, we should move beyond the discussion of whether chiropractic care is a solution. This is the one of many reasons why more and more hospitals and traditional medical providers are seeking our services. Amazing how times have changed!
Some of my friends and family have had great success with chiropractic treatments, more so than with a physiotherapist. Personally, I don't want anyone going near my spine, but that's just me. I had a car accident 7 years ago and hurt my back and neck. I didn't do any manipulation therapies for the first six weeks and just mixed up sitting, standing and lying down with no strenuous exercise. Then, I started practising Hatha yoga daily at home, and it helped strengthen my back and my stomach (a weak stomach can induce back pain). No pain meds, no bills. I can now do most of the things I could do prior to the accident.
If the patient is a Male, have the physician run a pregnancy test (hcg), to rule out possible testicular cancer. My son had been complaining about lower back pain. I always thought because he was ALWAYS "popping " his back. I asked him to quit but he said it felt good to do it. He saw a physician and a Chiropractor for his back pain. Nobody thought about hcg until I brought it up. My son has testicular cancer and is now undergoing chemo.
As a chiropractor and owner of an integrated health care facility it is refreshing to see a balanced piece regarding the benefits of chiropractic care. Low back pain presents in many different forms with varying degrees of severity. The conservative approach to musculoskeletal pain is always advised whether it's chiropractic, Massage , PT, Acupuncture or medical intervention. If one does not respond to conservative care there is always alternative options with greater degrees of severity.
Denver chiropractor, Steven Visentin
July 31, 2019
Dear Dr. Shmerling, thanks for your review of this study. I'm glad you're open minded about referrals to Doctors of chiropractic. Dr. Steven Visentin, D.C.
Tracy Stalnaker
July 31, 2019
I suffer low back pain, sciatica and curviture of the spine at an earlier age. Now 49 and I've had lower lumbar injections also pain medicine. Injections seemed to help but also my pain came back ,the same pain. I've been seeing a chiropractor now for 3 months and I feel great. I can tell when I need an adjustment. My chiropractor started getting my spine realigned and since then I'm able to withstand more hours working,doing chores and just relaxing. I can back off adjustments now but I always go back in a months time for an adjustment.
Bert Ameloot
July 31, 2019
"The answers to these questions go beyond any academic debate about how good chiropractic care is."
Isn't there enough evidence (Lancet series and cochrane review, NICE guidelines) to say that manipulation/mobilisation, advice, soft tissue work, self care and flag monitoring is the preferred care plan for LBP?
Mary Chamberlain
July 31, 2019
I have arthritis n degenerative disc disease n I am in pain most of the time. I refused opioids. Will chiropractic help me?
As a Chiropractic student and patient I would recommend that you look into the work of Clarence Gonstead and Major DeJarnette, both of whom were well known chiropractors interested in studying the function and effect of Chiropractic care on patient health. For a more philosophical approach I would recommend the writings of Dr. Strang.
80% of lower back pain can be cured by swimming for 20 minutes
J. Gurman DC.
July 31, 2019
Bottom line
Chiropractic has helped save lives since 1895!
not only helping people with nearly everything from chronic low back pain to children's colic and ear infections (Ottis media) but are still consulted as the "doctors of last resort". Funny how not even after medicine fails with its toxic and dangerous pharmaceuticals, array of therapies, often needless surgeries that since chiropractic is not taught in any medical school including Harvard does a medic have the knowledge to seek chiropractic help for their patients.
let's be clear, only a Doctor of chiropractic can determine whether or not a patient should have chiropractic care or if their case is a chiropractic case. medics, PTS and others in the medical profession simply do not have any formal chiropractic education and non of the training to make a Informed or educated decision whether or not the patient there with should have chiropractic care.
Yeah of course an MD can only find one study in this day and age. There are dozens of studies that prove beyond shadow of a doubt that manipulation to spine sends efferent messages to brain to improve motor programs designed at birth to control functionality of lumbar spine. You may want to also point out medicines poor outcomes in regards to solving low back pain. Your surgeries fail miserably and often need repeating which usually leads to future misery. Multifidus mm must be strengthened by stimulating motor programs thru balance training on unstable devices. Alignment of the spine relieves pressure on nerves sending pain signals to the brain which reduces inflammation. Strengthen the spine, relieve pressure, and retrain habits and the future will be brighter. There is no drug that will ever help anyone with chronic low back pain, but a calculated, precise manipulation of the spine itself and education of proper exercise has at least a good chance of improving patient outcomes. Might want to dig a little deeper into your research. Need help, I'd be glad to refer you to undeniable research that backs me up. Thank you
After reading this article, it is apparent that if treatment is focused on symptomatology more than mechanical assessment of the cause of back pain, then there is no clear advantage to any form of care for back pain. Also there is a varying degree of factors which impact comfort and pain which can not be simplified to conclude which care or treatment is best!! It's not that simple!!
Bonda Ehlers
July 31, 2019
I've been seeing a physical therapist for 6 months for lower back and hip pain. Ive had a steroid shot in my hip for the same. I recently, as in the last 3 weeks, added chiropractic care and my pain is now finally almost completely gone. I can walk easier and go up and down stairs relatively pain free. I dont understand why Medicare doesnt pay chiropractor Bill's equally or better than physical therapy.
Good points, chiropractors charge a fortune in some countries. However, most are effective in treating the problem.
Dina Ashley
July 31, 2019
Practical chiropractic care is life-saving, and absolutely essential for spinal, and overall, health. Nervous system maintenance is vital, period. Our bodies have an Innate Intelligence that needs no help; just remove the interference in communication from the brain to the body, and the body will heal. Practical chiropractic care has been around for thousands of years.
D.D. Palmer, and his son, B.J., challenged, and changed, the treatment of patients. Their care brought to light too many truths for the medical community to deal with, so chiropractic care was demonized, and labeled "quackery".
Research before printed lies. It literally could save someone's life.
john morales
July 31, 2019
It's interesting that in being so analytical one factor isn't even considered and that is how chiropractic care is delivered.
The treatments I've had and others have had consisted of treatments delivered in very close, physical contact with the chiropractor. A session consisted of treatments delivered while the chiropractor firmly hugged the patient to keep them positioned properly for the adjustment separated by gentle handling to get me to move this way or that way to set the adjustments up.
How firmly he or she hugged in order to deliver treatment varied from chiropractor to the next, but the experience involved more firm, tight embraces in a short appointment than many people experience over extended stretches of time.
Hugging all by itself can be therapeutic, but aside from people we know few people practice it routinely, and it's mostly restricted to greetings, goodbyes and other emotional moments.
By utilizing so much "hugging" to deliver their treatments employ the healing powers of a hug in a medical setting which likely magnifies the effect.
I remember one chiropractor who had found a way to deliver all his treatments as a series of unusually long hugs. While, he was rarely the first chiropractor people ever received treatment from, he was always inevitably declared the absolute best chiropractor who had adjusted them.
People couldn't sing his praises enough, despite the fact that when it came time to adjust the patient, he did the exact same adjustments all chiropractors perform when treating someone.
Dennis Pascasio
July 31, 2019
Having a low back pain on L4 and L5 for more than 5 years now do you have any suggestion for my issues it almost taking 1/2 of my daily live and the stress is killing me anf my pocket.
It just cracks me up, pun intended, how no doctor "MD" is willing to go out on a limb and simply say "chiropractic is a safe, and effective treatment for back pain". Is that really so hard? After over 120 years of chiropractic care, do we really have to pull back on an endorsement and say there's no good studies available to refer to? Really? There are hundreds of studies, many in prestigious medical journals. There is waaaay more than enough studies to make a solid conclusion that it simply works. Over 3 million people see a chiropractor on a regular basis to help manage their back pain. What more proof do we need? It's supported by the military, all professional athletic teams, Medicare, most all private insurance, workers compensation funds, all government employees, etc…
Let's just stop pretending like the jury is still out on the subject and simply endorse it. Promote it, Advocate it. Integrate it into medical offices. Let people have heater access to it and help people who would otherwise turn to prescription pain medications for life, and we know far too well the trouble that has caused. To the tune of 60,000 deaths per year and yet some question is chiropractic safe?
Rob
Commenting has been closed for this post.
Free Healthbeat Signup
Get the latest in health news delivered to your inbox!