Harvard Health Blog
Rub-on pain reliever can ease arthritis discomfort
ARCHIVED CONTENT: As a service to our readers, Harvard Health Publishing provides access to our library of archived content. Please note the date each article was posted or last reviewed. No content on this site, regardless of date, should ever be used as a substitute for direct medical advice from your doctor or other qualified clinician. 
When it comes to relieving the pain of achy joints, many people reach for a pain-relieving pill like aspirin or ibuprofen. There may be a better way. When the source of pain is close to the surface, applying a cream, gel, patch, or spray that contains a pain reliever right where it hurts can ease pain and help avoid some of the body-wide side effects of oral pain relievers.
As I write in this month's Harvard Men's Health Watch, these so-called topical analgesics work best for more superficial joints like the knees, ankles, feet, elbows, and hands. "In those areas, the medication can penetrate closer to the joint," says Dr. Rosalyn Nguyen, a clinical instructor in physical medicine and rehabilitation at Harvard Medical School.
The active ingredient in most topical analgesics is a nonsteroidal anti-inflammatory drug (NSAID) like ibuprofen, naproxen, aspirin, or diclofenac. These medications target inflammation, which contributes to pain, swelling, and stiffness.
We know that oral NSAIDs can quell arthritis pain. Do they work as well when applied to the skin? A scientific review by the Cochrane Collaboration, an international body of health experts, found that some prescription topical NSAIDs can offer the same pain relief as oral medications with fewer gastrointestinal concerns.
The advantage of using a topical analgesic is that the medication works locally. Targeting pain more precisely using a medication applied to the skin can help skirt the side effects of oral drugs. This can be a boon for people whose stomachs are sensitive to NSAIDs. (Keep in mind that a small amount of the medicine still enters the bloodstream and ends up in the stomach and elsewhere, so a topical analgesic isn't a guarantee against NSAID-related stomach irritation.)
Other people seek topical NSAIDs because they want to avoid adding another pill to their daily regimen, or have trouble taking pills.
Using a topical analgesic
Topical analgesics can be applied two to four times a day to control mild to moderate pain. Make sure to wash your hands thoroughly after use so you don't smear the drug into your eyes, nose, mouth, or other mucous membranes.
Side effects from topical medications include redness, itching, and other skin irritation. They are generally mild—and uncommon. The cause of skin irritation is often the material used to make the cream or gel, not the NSAID, says Dr. Joanne Borg-Stein, medical director of the Harvard-affiliated Spaulding-Wellesley Rehabilitation Center in Massachusetts. When that happens, it's possible for a pharmacist to create a preparation with ingredients that are less irritating to your skin.
A topical analgesic may not be the best choice when pain affects an extended area, like the lower back, or affects more than one part of the body.
A key warning about using topical analgesics: don't use them if you are also taking an oral NSAID—either prescription or over-the-counter—without telling your doctor. Taking too much of an NSAID can land you in the hospital with stomach bleeding or an ulcer flare-up. In fact, up to 100,000 Americans are hospitalized every year for NSAID-related gastrointestinal problems.
Availability and cost may limit the use of topical NSAIDs. In the United States, the only prescription topical NSAID widely available in pharmacies is diclofenac gel. Other types, such as ibuprofen, ketoprofen (Orudis), indomethacin (Indocin), and piroxicam (Feldene) may require a special order from a compounding pharmacy.
About the Author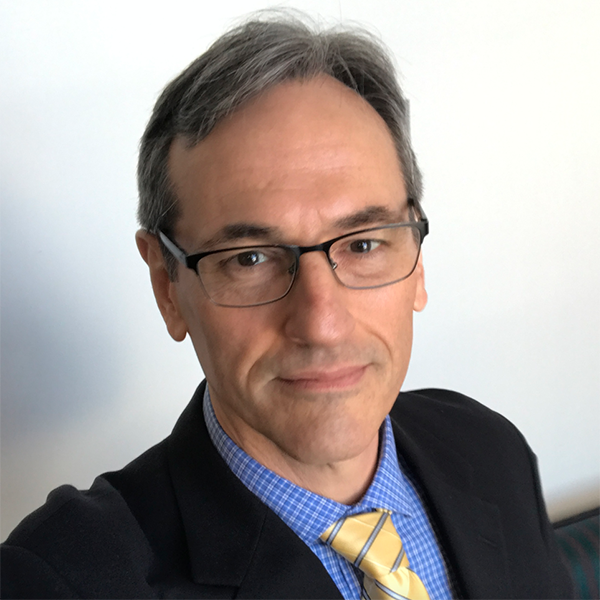 Disclaimer:
As a service to our readers, Harvard Health Publishing provides access to our library of archived content. Please note the date of last review or update on all articles.
No content on this site, regardless of date, should ever be used as a substitute for direct medical advice from your doctor or other qualified clinician.
Comments
Is this the same for anti aging creams as well ?
Maria Carillet
February 23, 2013
Last year, I suffered a severe attack of gouty arthritis. I was crying in pain and tried several pain killers without any effect. Then, I consulted my doctor. He told me to not take any pain killers and prescribed Generic Colchicine 0.5mg no rx instead. And thankfully, the pain started subsiding. I would like to recommend this medicine to all patients suffering from gouty arthritis.
Gofishdating
February 13, 2013
I've tried this kind of medication and its a great relief on my arthritis. Thanks to Science and the innovative technology I can now work at ease on my free dating sites business without the hassle of pain from arthritis..
DanutaEwa
January 25, 2013
Actually, and this is a fairly basic knowledge, Africa is a continent.
ringtone maker
January 24, 2013
Education should have been on this list or close to the top four. As I entrer into year five of my second career as an educator in the public school system, I take notice of the aging teachers I am in conact with daily. Only a few youngsters enter yearly but the numbers are growing gray.
Kia Parts dealer
January 24, 2013
Very useful information. Thank you!
julianswilson
January 24, 2013
Well, its always better not to get addicted to such relievers as addiction is very harmful. They may not show their effects if you are addicted to it. Better to accept some of the natural remedies that will help in relieving pain and that would for sure not possess any side-effects the way the pain relievers possess.
william roose
January 23, 2013
Pain relievers are better than the medications as they are with least side effects but sometimes the pain killer medications can reduce the pain more instantly than the gels or cream.
Much better than taking pills.
Run on the pain joints works very well. There are many famous analgesics available in the market. Thanks for this information and keep sharing.
AminoActiv makes a topical anti-inflammatory that isn't an NSAID. It works differently and doesn't have the same side effects as ibuprofen. It was developed by the University of Nebraska and is available without prescription. I've used it for neck pain and had great results.
Dede Wiweka
January 20, 2013
I dont know that rub-on pain reliever can ease arthritis discomfort. By the way thanks for this article, it is a great warning for me because Im an addict of rub-on pain reliever.
Commenting has been closed for this post.
Free Healthbeat Signup
Get the latest in health news delivered to your inbox!