By

Heidi Godman, Executive Editor, Harvard Health Letter
My ancient workout clothes are folded neatly (and squished) beneath a pile of sweaters on a shelf in my closet. They were cute — from the '90s — when I cared very much about how I looked at the gym. Decades later, I skip the gym and instead walk most days and do body weight exercises, all while clad in a sweatshirt and yoga pants. But whenever I see my old gym outfit (blue leotard "overalls" with a cropped tee shirt built in), I wonder if maybe I'd get more from a gym workout. It wouldn't be hard to jump back in, would it?
Just a second
It turns out, it's smarter to ease back into a gym workout when we're older, even if we've been active. And if you've been sedentary for a long time, it's even more important. Why? Because our bodies change as we age. "We lose muscle mass and strength as we get older, and the muscles become less flexible and less hydrated," says Dr. Clare Safran-Norton, clinical supervisor of rehabilitation services at Harvard-affiliated Brigham and Women's Hospital.
There can be are other changes, too: arthritis that weakens joints, and vision changes, neurological disease, joint pain, or inner ear problems that can throw off balance. There may also be underlying conditions we aren't aware of, such as high blood pressure or heart disease, that can increase the risk for severe health consequences if we try to exercise today with the vigor of our youth.
The downside of jumping right back in
If you've been sedentary for a long time, jumping back into a workout sets you up for injury. "Lifting weights that are too heavy or taking an exercise class that's too strenuous often causes trouble, and it's usually a muscle tear or a strain," says Dr. Safran-Norton.
Other risks include
rotator cuff tears, from arthritic shoulders with bone spurs that can rub on a tendon
falls that result from poor balance, and broken bones from the falls
heart attack or stroke from an intense workout, particularly if you have undiagnosed high blood pressure or heart problems.
You might also fail to recognize symptoms of heart disease if you are taking medications that mask them, such as beta blockers. If you are taking beta blockers and start exercising again, you should stop if you experience any symptoms that could indicate heart disease.
A new routine
Before beginning any kind of exercise program after being sedentary, get the all-clear from your doctor, especially if you have heart disease, risk factors for heart disease, or lung problems. Ask if you need to monitor your heart rate during exercise.
Once you have the green light, think about what type of exercise routine appeals to you, such as taking a tai chi or yoga class, doing a gym or home workout, or going for a brisk daily walk. Make it something you'll want to do, so you'll stick with the program.
Think of your current abilities as you consider your options. "If it's a yoga, cycling, or tai chi class, you'll need adequate strength and flexibility. You need to be able to do the basics, like raise your arms over your head and lift your legs easily," Dr. Safran-Norton says.
Then, ease into exercise. "Start with a low-intensity workout for 20 or 30 minutes. Increase the intensity and length over time," suggests Dr. Safran-Norton. "It's the same for working with weights. Try a slight resistance at first, and then moderate."
The wiser workout
To avoid injury, warm up your muscles before exercising, particularly if you are out of shape. Dr. Safran-Norton recommends five minutes of brisk walking or time on an elliptical machine to get blood flowing to the muscles to make them pliable. You'll need to stretch afterward and repeat the whole process two or three times a week.
Don't feel self-conscious if you're not the fittest person in the room, if you need to modify a particular exercise, or if you need to take breaks. And don't feel funny about your gym attire. We're all older and wiser about health. And we know now that it's more important to feel good than to look good.
About the Author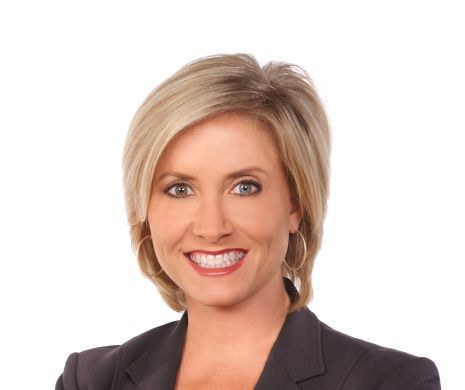 Heidi Godman, Executive Editor, Harvard Health Letter
Heidi Godman is the executive editor of the Harvard Health Letter. Before coming to the Health Letter, she was an award-winning television news anchor and medical reporter for 25 years. Heidi was named a journalism fellow …
See Full Bio
View all posts by Heidi Godman
Disclaimer:
As a service to our readers, Harvard Health Publishing provides access to our library of archived content. Please note the date of last review or update on all articles.
No content on this site, regardless of date, should ever be used as a substitute for direct medical advice from your doctor or other qualified clinician.