Heart Health
Peanuts linked to same heart, longevity benefits as more pricey nuts
ARCHIVED CONTENT: As a service to our readers, Harvard Health Publishing provides access to our library of archived content. Please note the date each article was posted or last reviewed. No content on this site, regardless of date, should ever be used as a substitute for direct medical advice from your doctor or other qualified clinician. 
Nuts, a food you may have been avoiding because of their high fat content, have been gaining traction as an all-natural health food with health benefits. Tree nuts like almonds, pecans, and walnuts are especially prized for their rich cargo of vitamins, minerals, and mono- and polyunsaturated fats.
The downside is that tree nuts tend to be pricey. But a study published online in JAMA Internal Medicine puts the humble peanut squarely in the same nutritional league as its upscale cousins. This work makes the health benefits of peanuts more accessible to lower-income shoppers.
An international team of researchers found that in more than 200,000 people from Savannah to Shanghai, those who regularly ate peanuts and other nuts were substantially less likely to have died of any cause — particularly heart disease — over the study period than those who rarely ate nuts. This adds to the existing evidence from two Harvard-led investigations — the Nurses' Health Study and the Harvard Professionals Follow-up Study.
"This confirms what we found a few years ago — and our results were greeted with intense skepticism," says Dr. Meir Stampfer, professor of nutrition and epidemiology at the Harvard T.H. Chan School of Public Health. "Botanically, peanuts are not nuts, but nutritionally they are very similar to tree nuts, and other studies have shown their benefits," Dr Stampfer explains.
Any botanist worth his or her salt will tell you that peanuts aren't nuts. They are actually legumes, and so are more closely related to soybeans and lentils than to almonds and walnuts. But like tree nuts, peanuts can be eaten as a filling snack or as a protein-boosting ingredient in many salads and other dishes. An ounce a day of nuts — roughly a quarter cup or a small handful — is a generally healthy portion.
Crossing borders
The JAMA Internal Medicine study looked at nut and peanut consumption in two large groups of people spanning geographic, racial, ethnic, and income boundaries:
72,000 Americans, ages 40 to 79, living in 12 Southern states. Most lived on low incomes and two-thirds were African American.
135,000 men and women in Shanghai, China, ages 40 to 74.
The researchers used surveys to tally nut and peanut consumption. They followed the groups for several years and counted how many participants died and from what causes. In the U.S. Southern states group, those who regularly ate peanuts were 21% less likely to have died of any cause over a period of about five years. In the Chinese groups, who were followed for six to 12 years, the death rate in nut-eaters was 17% lower.
For all the groups, the researchers accounted for unhealthy influences like smoking, obesity, high blood pressure, and diabetes, which were especially common in the Southern states group.
The diversity of the participants in this new study is important. Those in the earlier Harvard studies were mostly white health professionals who were more educated and earned higher incomes than most people in the Southern states group. And in studies that just observe large groups of people over time and what they eat, such as the Harvard studies, scientists can't be certain whether any health improvements have more to do with the participants' lifestyles or genes rather than what the food is doing. Seeing the same health benefit across diverse groups can be reassuring.
Embrace the health benefits of peanuts
One important take-home lesson here is that the health benefits of peanuts appear to hold up across racial and income differences, which often have a strong influence on health. "This extends it to diverse populations, lending further credibility to the findings," Dr. Stampfer says.
Another is that eating peanuts appears to be just as potent for preventing heart disease as eating other nuts. Since peanuts generally cost less than premium tree nuts, people on lower incomes can reap the health benefits of nuts on a budget.
Because this study is observational, we can't truly be certain that it is nuts that are doing the heart-healthy deed. But compared with other "health foods," nuts and peanuts have some pretty compelling evidence behind them. "Even if you don't like nuts, it would still be a good idea to eat a handful every day," Dr. Stampfer says.
About the Author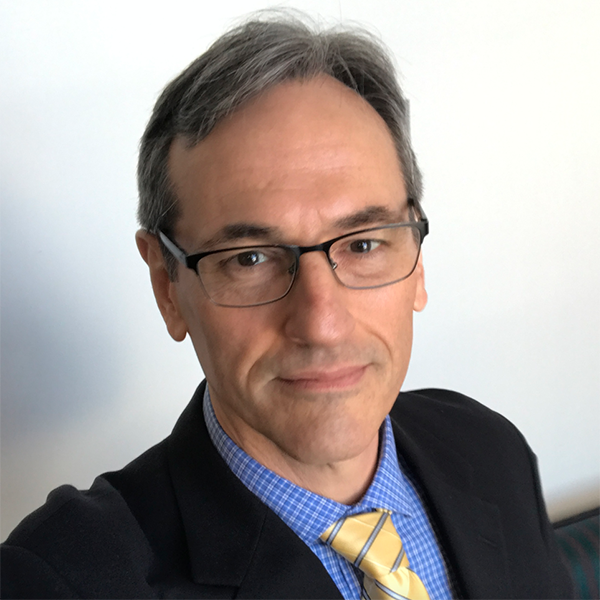 Disclaimer:
As a service to our readers, Harvard Health Publishing provides access to our library of archived content. Please note the date of last review or update on all articles.
No content on this site, regardless of date, should ever be used as a substitute for direct medical advice from your doctor or other qualified clinician.
Comments
Realmente el maní es un alimento muy nutritivo…., pero que pasa con las aflatoxinas???, lamentablemente al haberse convertido en un alimento apreciado y por lo mismo caro, la mayoría de la gente lo consume sin seleccionarlo. No solo los pesticidas son un problema en el maní y en definitiva creo en todos nuestros alimentos
Joseph Traub
March 17, 2015
I like chuncky peanut butter.

Does peanut butter have the same good effects?
The container claims that the product has only peanuts and at most 1% salt. The product has a layer of oil which i assume is peanut
oil. Is it still healthy?
Samudra Leitan
April 12, 2015
My favorite breakfast is peanut butter on a toasted croissant with honey over and another handful of whole peanuts layered on the top. It has kept me lively to coach soccer players every morning and weekend hiking. I have nothing but praise for this amazing nut. My bmi is fantastic ! This being my breakfast for many years..well it is really healthy consumption..
Everyone knows about nuts are healthy and fatty but some of them actually know about the peanuts are good for heart.
Harlyn Sianturi MM
March 11, 2015
It is time to level up our appreciation to the word "peanut". It is not small after all. Thanks for the article.
I saw the first study, and now this is the second about nuts. However, both did not state are those buts consumed in the study were roasted or not!! Because if they are raw nuts, this is reasonable why they r healthy. But, if they did n't mention that, many people will start consume even roasted nuts which is full of hydrogenated bad oil nd a cause of many health problems.. Does any one know what kind of peanuts was under study?
Where I live raw Spanish peanuts can be purchased. I soak them in a lightly salted water, remove them from the water, then rub them with sesame oil and roast lightly in the oven or iron pot. I'm not a nutritionist but this seems to be healthy.
I don't know if my case is unusual, but whenever I eat peanuts, I get a mild case of palpitations. Other nuts– walnuts,chestnuts, cashews, pecans, pine nuts, almonds, pistachios, hazelnuts, all of which I eat daily in a mixed bunch– never cause that symptom. As long as all nuts are healthful, I am glad a wide choice is available to us.
Kanchi Gandhi
March 11, 2015
The statement "eating peanuts appears to be just as potent for preventing heart disease" may not apply universally. I am familiar with a case in which the relevant person frequently ate peanuts, but still ended up having a heart problem. The person, otherwise, is a practicing vegetarian, teetotaler, and nonsmoker, and was physically active.
because your friend is vegeterian he missed all b12 and other vitamins and probably he has perfectionist attitude and other psychological issues and heavy genetical factors could have caused the heart problems…
This is an awesome post. Really very informative and creative. This sharing concept is a good way to enhance the knowledge. Thank you very much for this post. I like this site very much. You can visit here.
ROBERT KINDELAN
March 7, 2015
One of the reasons nuts are healthy is you have to chew nuts and also legumes as in peanuts, thoroughly. However, they, peanuts are one of the major allergy causing foods and can even be deadly. Here's the facts on peanuts, that is, except strictly organically grown:
Pesticides used to grow peanuts:

Piperonyl butoxide side effects: Skin irritation not present before use of this medicine, skin rash or infection, sneezing (sudden attacks of), stuffy or runny nose, wheezing or difficulty in breathing.
DDE side effects: Further brain cell studies suggested that DDT and DDE may increase the amount of a specific protein associated with amyloid plaques – one of the major hallmarks of Alzheimer's. This research implies that DDT and DDE may have a direct contribution to the development of the disease.
Pentachloroaniline: Some hazard to fish and wildlife. Generally nonphytotoxic,
although slight burning has been reported in young lettuce. Injury to
some vegetables at excessive dosages (48).

Quintozene: "exposure to high levels can cause an inability to transport oxygen and can cause dizziness, fatigue, blue color to lips and skin and even cause death."
Fluazinam: Symptoms of Acute Exposure
Moderate eye irritant. Harmful if swallowed. Repeated or prolonged exposure may cause lung irritation. Moderate skin
irritant. May cause dermal sensitization. May cause allergic reactions.
Hazardous Decomposition Products
And so, we eat peanuts and essentially eat this poisonous crap, it takes my breath away why humans are idiots.
Pentachlorobenzene:
The highest levels of HCB were found in adipose
tissues, bone marrow, skin, Harderian gland, nasal
mucosa and intestinal tract (24).
Carboxin: thiram caused the most reduction on the soilborne fungi, followed by Azotobacter. Carboxin showed a very high effect on Actinomycetes and Azotobacter but a weak effect on fungi and bacteria. Tolchlofos-methyl showed a high effect on fungi and a slight effect on other soil microorganisms. The fungicides could be arranged descendingly according to their inhibitory action on soil organisms as follows:
Malathion: Blistering and peeling of the skin, pain, reddened skin, swelling
If any of the following symptoms of overdose occur while taking malathion topical, get emergency help immediately:
Symptoms of overdose
• Abdominal or stomach cramps
• anxiety or restlessness
• clumsiness or unsteadiness
• confusion or mental depression
• convulsions (seizures)
• diarrhea
• difficult or labored breathing
• dizziness
• drowsiness
• increased sweating
• increased watering of the mouth or eyes
• loss of bowel or bladder control
• muscle twitching of the eyelids, face, and neck
• pinpoint pupils
• slow heartbeat
• trembling
• unusual weakness
• Burning, dry, or itching eyes
• discharge or excessive tearing
• redness, pain, or swelling of the eye, eyelid, inner lining of the eyelid
• stinging or irritation of the scalp

Does this explain why people are harmed by eating peanuts lest they be organically grown.

My son-in-law and his son, my grandson have had life threatening reactions to peanuts. I am, note, the only one commenting on this recommendation, and my recommendation is accurately expressed. Organically grown isn't perfect, but it beats the toxic mainstream stuff that should be banned, and if it was, in two years the entire world would change for the better. Recommending peanuts is like recommending Big Macs and a strawberry shake (there's 60 plus ingredients and no strawberries).

The reason there are no other comments is, peanuts are a food not to eat unless you want a dose of pesticides.
Robert Kindelan. If peanuts were as toxic as you suggest, the results of this study would have been very different. Pesticides are used sparingly on peanuts and they are checked for residues. Nothing to worry about.
Please provide citations for the claims you make and the information you provide. Without citations/references from credible sources (not random internet garbage sites) the words are just unsupported opinions like all the rest. It helps to follow someone's claims when they're supported by good references to science.
Barrie Taylor
March 5, 2015
Does peanut butter count as a healthy food?
Man, I hope so! 🙂

For the "natural" ones out there (where the ingredients are limited to peanuts, peanut oil, salt, and nothing else), it seems reasonable to think the answer should be yes. But I also would have liked some mention of this (one way or the other) in the article.
I want to know if natural, unsalted peanut butter has the same health benefits? I don't see why it wouldn't.
Joseph Traub
March 11, 2015
I'd be very interested as to whether peanut butter
has the same health effects. I particularly like Schmucker's
chuncky peanut butter which is moist because it contains a lot of peanut oil.
Botanically, most tree nuts are not nuts either. They are the fruit of a drupe. But they are all in the culinary class of nuts. And all very healthy.
Eli@coachdaddy
March 5, 2015
Great to know! Dollar stores have small cans of mixed nuts. They're a perfect work-time snack.
Commenting has been closed for this post.
Free Healthbeat Signup
Get the latest in health news delivered to your inbox!