Child & Teen Health
New study says that it's safe to skip the spoon and let babies feed themselves
Follow me on Twitter @drClaire
For the past few years, I've been talking to parents about a new approach to introducing their babies to solid foods. Along with talking about baby cereals and purees, I've been talking about baby-led weaning.
There are no spoons involved in baby-led weaning. In this approach, babies literally feed themselves solids they can pick up and put in their mouths themselves. There are some interesting benefits to this approach. First, it puts babies in charge of how much they eat, and studies have shown that this may decrease the risk of obesity by teaching them to listen to their own hunger cues. It also puts babies in charge of when they are ready to start solids, delaying it until they are ready (as opposed to when their parents are ready). And what I also like about it is that it encourages family meals: instead of quickly feeding Baby before sitting down to eat, parents can include Baby in the eating experience.
When I talk to parents about this approach, they often worry about the risk of choking. Although I spend time talking about safe ways to let babies feed themselves, this is a very understandable worry. Researchers in New Zealand were also worried and did a study that was recently published in the journal Pediatrics.
In the study, 206 healthy infants were randomized to either starting solids through baby-led weaning or to a control group. The parents in the baby-led weaning group were also given written information about choking hazards and feeding their baby safely. The researchers called the families regularly to ask about choking episodes.
What the researchers found was that 35% of the babies choked at least once between 6 and 8 months — but there was no difference between the groups. Babies feeding themselves didn't choke any more than babies in the control group.  The babies in the study group gagged more than the control group at 6 months, but less than the control group at 8 months, which makes sense: at 6 months they were handling larger pieces of food than the control group, but by 8 months they had it figured out.
Just over half of the babies were given foods that were choking hazards, such as teething cookies, hard crackers or raw vegetables — but again, there was no difference between the two groups.
If you are thinking about doing baby-led weaning, talk to your doctor about the best foods (soft enough to mash in the mouth, or large and fibrous enough — like strips of meat — that chunks won't break off) and the best ways (such as seated upright, always supervised) to feed your baby. You can also do a combination of baby-led weaning and spoon-feeding.
Either way, it's safe — as long as you are careful about choking. Be thoughtful and use common sense. Which is actually good advice for parenting in general.
About the Author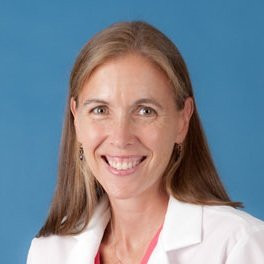 Claire McCarthy, MD, Senior Faculty Editor, Harvard Health Publishing
Claire McCarthy, MD, is a primary care pediatrician at Boston Children's Hospital, and an assistant professor of pediatrics at Harvard Medical School. In addition to being a senior faculty editor for Harvard Health Publishing, Dr. McCarthy …
See Full Bio
View all posts by Claire McCarthy, MD
Disclaimer:
As a service to our readers, Harvard Health Publishing provides access to our library of archived content. Please note the date of last review or update on all articles.
No content on this site, regardless of date, should ever be used as a substitute for direct medical advice from your doctor or other qualified clinician.
Free Healthbeat Signup
Get the latest in health news delivered to your inbox!