Harvard Health Blog
Is my thyroid making enough hormone?
By

Harvard Health Publishing Staff

, Harvard Health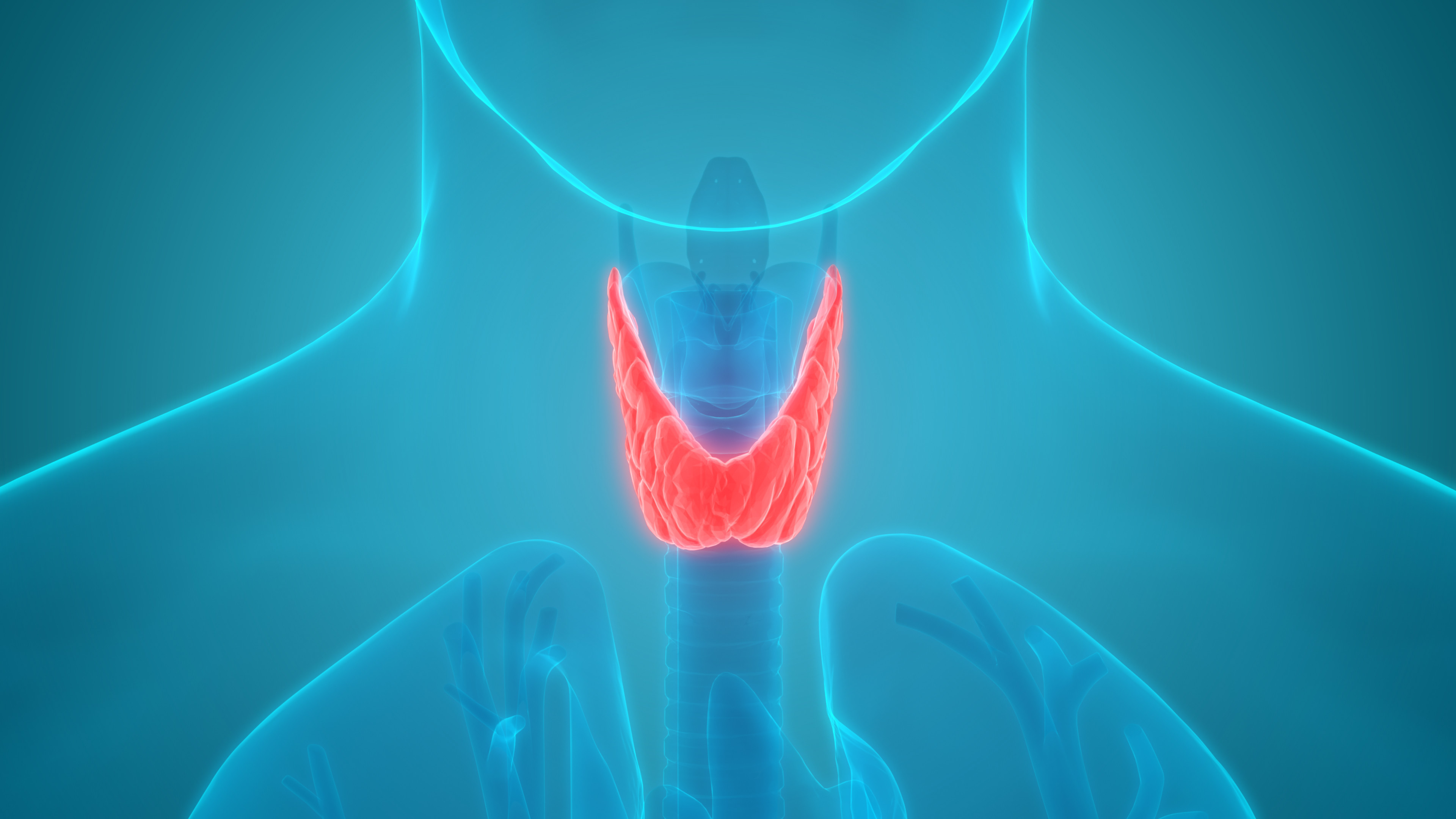 Feeling tired, sluggish and not quite yourself? These symptoms could indicate an underactive thyroid gland (hypothyroidism), but they are just as likely to be related to something else, such as not getting enough sleep, stress or depression.
What is hypothyroidism?
At the front of your neck lies the thyroid, a butterfly-shaped gland that makes the hormone T4. When released into the bloodstream, T4 converts to T3, the most active form of thyroid hormone. Having sufficient levels of these hormones is important because the thyroid helps regulate body temperature, metabolism, blood pressure, and heart rate.
Hypothyroidism occurs when the thyroid is underactive (not working optimally). It affects as many as five in 100 people. Symptoms of hypothyroidism include fatigue, cold intolerance, constipation, dry skin, hair loss, muscle weakness, and weight gain.
How is hypothyroidism diagnosed?
Most major medical associations recommended diagnosing hypothyroidism through a blood test using a simple two-step approach.
First, doctors order a blood test to check the level of thyroid stimulating hormone (TSH), which the pituitary gland in the brain releases to stimulate thyroid hormone production.
If TSH is high, then the same blood sample can be used to measure the free T4.
It may help to think of the pituitary gland as a thermostat and the thyroid gland as a heater. The thermostat senses low temperatures outside of the body and turns on the internal heater. When the room temperature reaches a set threshold, the thermostat signals the heater to stop working. In the body, it is the TSH produced by the pituitary gland that signals the thyroid to make more T4. When there is less free T4 in the blood, the pituitary senses the low levels and starts making more TSH.
TSH is standard initial screening test for hypothyroidism because the TSH level rises even before the T4 level falls below normal. So, in our analogy, the body's thermostat is very sensitive to small variations in temperature.
That's why a normal TSH almost always means the thyroid gland is healthy and producing enough thyroid hormones. While a simple TSH blood test is a very accurate way to screen for hypothyroidism, an elevated TSH alone may not be enough to confirm the diagnosis.
When TSH doesn't tell the whole story
A normal TSH level falls between 0.4 and 5.0 milliunits per liter (mU/L). Except for rare circumstances, a TSH of 10 mU/L or higher means the person is hypothyroid. If the TSH is between 5 and 10 mU/L and the T4 level is definitely low, that is also consistent with hypothyroidism and should be treated with thyroid medication.
However, many people (including those with and without symptoms) have TSH values between 5.0 and 10 but normal levels of T4. It's called mild or subclinical hypothyroidism.
While most studies suggest that treatment with thyroid pills is not needed for subclinical hypothyroidism, it's important to note that some people do feel better once treatment starts.
A personalized approach
As you and your doctor weigh the pros and cons of starting a low dose of levo-thyroxine for subclinical hypothyroidism, consider the following:
If your T4 is in the middle of the normal range or higher, you probably won't benefit from starting drug therapy.
Younger women looking to become pregnant usually start thyroid drug therapy, as it may improve fertility.
If your T4 is normal, but at the lower end of normal, a trial of low dose therapy for 6 to 8 weeks is reasonable.
Whether you opt to wait or start thyroid medication, get a recheck of your TSH. Depending on your personal situation, that might be as soon as 6 weeks or in 6 months.
Adapted from a Harvard Health Blog post by Marcelo Campos, MD
Image: magicmine/Getty Images
About the Author
Disclaimer:
As a service to our readers, Harvard Health Publishing provides access to our library of archived content. Please note the date of last review or update on all articles.
No content on this site, regardless of date, should ever be used as a substitute for direct medical advice from your doctor or other qualified clinician.
Comments
Deepak Sharma
September 7, 2019
An underactive thyroid (hypothyroidism) is usually treated by taking daily hormone replacement tablets called levothyroxine. Levothyroxine replaces the thyroxine hormone, which your thyroid doesn't make enough of. You'll initially have regular blood tests until the correct dose of levothyroxine is reached…(mygenericpharmacy)
Wrong!!!! I went undiagnosed for years because doctors only run the TSH! I had several doctors think that my symptoms were hypothyroid but then they would run the TSH and tell me I was fine. I was NOT fine!!!! I finally had a doctor who ran additional tests and I was diagnosed and started taking meds and it was like a whole new life! Unfortunately my new dr wants to decrease my dose based solely on the TSH, and like the author of this article, feels the other tests don't matter. Well they matter to the person who wants to be able to get out of bed in the morning and be able to function!!! Stop spreading this nonsense!
Agree Joan, it would be different if the Dr was unable to get out of bed and function normally. To compare quality of life with $ is a failure to listen and understand your patient.
Cynthia W.
September 19, 2019
True. My doctor told me I was fine for years. TSH perfect. I have hypo and Hashimotos with adrenal fatique Low cortisol, low natural hormones. Low B12, Low D. Began seeing a functional medicine endocrinologist.
Finally I am feeling better.
Michael E. Ottlinger, PhD
July 29, 2019
This is a nice article by Dr. Campos, and I think he draws reasonable, conventional, conclusions. I proffer no criticism in my comments. Certainly, this is an important question which deserves continuing research. We don't know everything about thyroid function yet, and much of it takes place in tissues where we know even less – which is not of itself an argument for supplementation. I do not imply that argument. However, as studies have been published showing increases in reverse T-3 (rT-3) in patients who are very ill, there is some basis for viewing elevated rT-3 levels as an indication of a "dysregulated" thyroid metabolism. (I use the word "metabolism" and not "function" quite purposefully.) What it means in regard to an indication to treat, or who to treat, is clearly something else. I hope we encourage more clinical studies in which we evaluate, in the normal double-blinded manner, fatigue levels, mortality and morbidity, behavioral and mood changes, and other QOL considerations. The TSH level isn't the only endpoint to be considered. T-3 is being given by many physicians now with the belief, based on their clinical experiences, that it is helpful. . We need to have an open expression of views so we can have access to the data available from those treating their patients. Such situations can drive physicians who follow practices that might lie outside of, or straddle, clinical orthodoxy underground. It isolates and may be unfair to them. It certainly impedes resolution of such issues in the normal scientific manner
Brenda Jones
July 25, 2019
I wholly disagree. My TSH was under 10 but I was very symptomatic. My doctor was skeptical, but my numbers got worse and I was put on a thyroxine trial after months and months of suffering. In no time he'd changed his mind and said 'I can give you more. You're not on enough.' The lesson: he didn't understand that I wasn't going to improve without a diagnosis and thyroid supplementation. I could have been spared what I went through. I have been on 75mcg for about 11 years and have never tested hyperthyroid. So no over- medication there, doc. Your arguments are totally wrong and out of the arc. Remember 'first do no harm.' Inaction when women are unwell with hypothyroid symptoms and lab readings does harm. It doesn't save money either. They develop other conditions, requiring statins, diabetes meds, blood-pressure meds or vasodilators, water tablets, anti-inflammatories for joint and muscle pain, migraine meds, IBS meds and anti- depressants.

Regarding only testing TSH. Dangerous! This won't diagnose or monitor central hypothyroidism.

Is hypothyroidism just another predominantly women's complaint that doesn't get respect?
Michelle Santonastaso
July 23, 2019
Question: if you extrapolate how many people have thyroid disease in the world and calculate the number of people not captured by the TSH test, I wonder how many people would remain sick in your claimed .04%. What do you do for those individuals? That being said, there is plenty of research to demonstrate that TSH is not a perfect test as it tests a pituitary hormone, is not a direct measure and relies on the idea of a perfect HPT axis.

Also, the TSH lab result value of 10 is usually a patient who is quite sick, usually with an autoimmune disease that has been slowly destroying their thyroid for years, but you'll never know, because you wont test for anything until their thyroid is destroyed because there isnt a pharmaceutical treatment for autoimmune disease.
Commenting has been closed for this post.
You might also be interested in…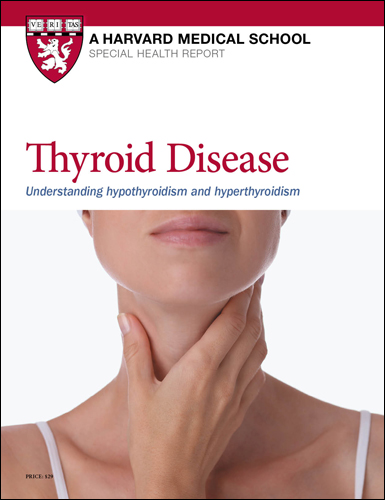 Thyroid Disease: Understanding hypothyroidism and hyperthyroidism
Many people diagnosed with a thyroid condition are surprised that such a small gland can have such a profound impact on overall health and well-being. But the thyroid gland plays an enormous role in human health. Throughout life, this busy gland is constantly producing hormones that influence metabolism. When disease causes your thyroid gland to slack off and underproduce thyroid hormone, or overwork and produce too much of it, you'll know something isn't right. Thyroid Disease: Understanding hypothyroidism and hyperthyroidism will help you recognize the symptoms and find the right treatment before you experience the long-term effects of this common condition.
Read More
Featured Content
Your thyroid gland
Who gets thyroid disease?
Hypothyroidism
Hyperthyroidism
You and your doctor
Living well with thyroid disease
Free Healthbeat Signup
Get the latest in health news delivered to your inbox!