Heart Health
Music and heart health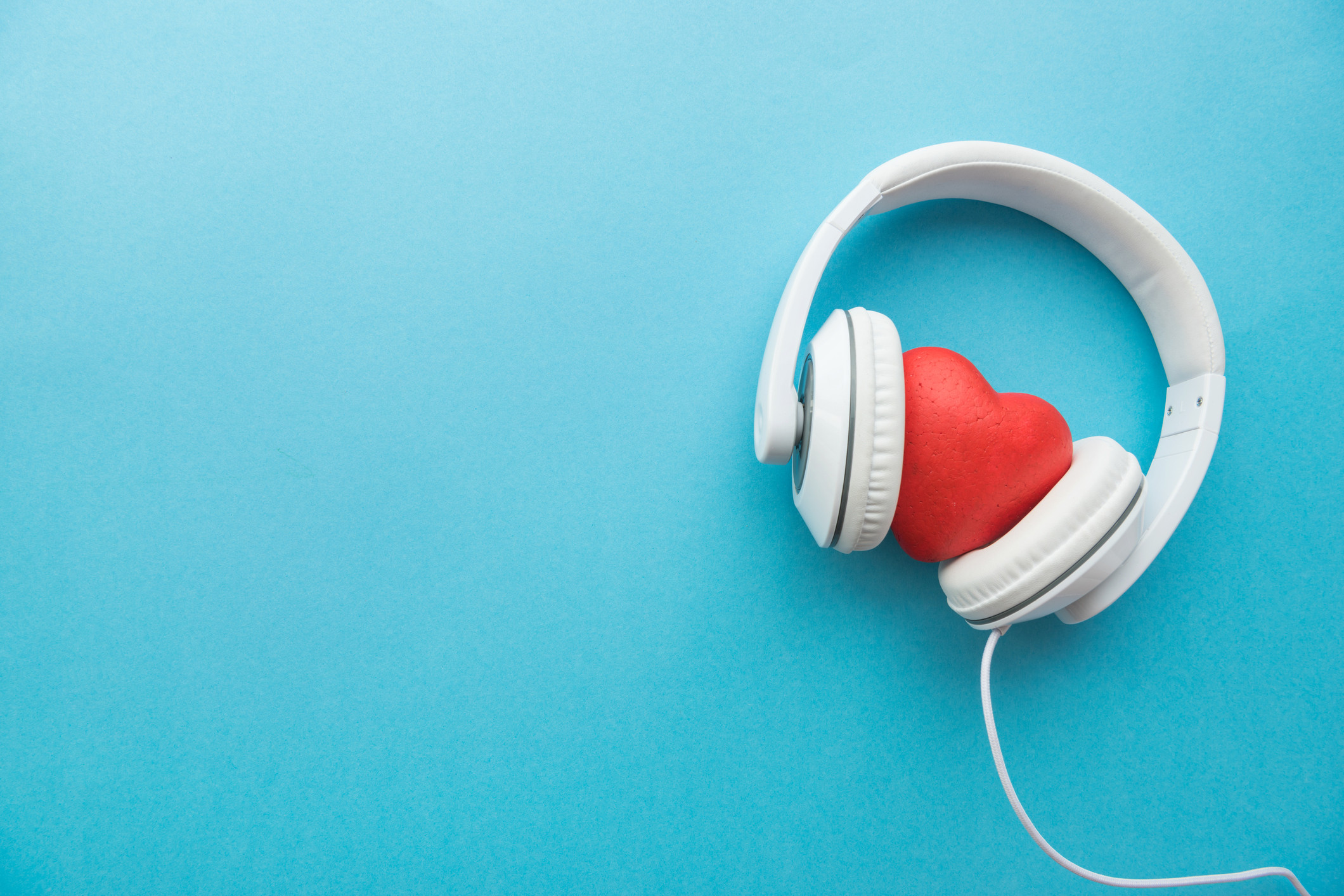 What's your "cheer up" song? That question popped up on a recent text thread among a few of my longtime friends. It spurred a list of songs from the '70s and '80s, back when we were in high school and college. But did you know that music may actually help boost your health as well as your mood?
Music engages not only your auditory system but many other parts of your brain as well, including areas responsible for movement, language, attention, memory, and emotion. "There is no other stimulus on earth that simultaneously engages our brains as widely as music does," says Brian Harris, certified neurologic music therapist at Harvard-affiliated Spaulding Rehabilitation Hospital. This global activation happens whether you listen to music, play an instrument, or sing — even informally in the car or the shower, he says.
Make my heart sing
Music can also alter your brain chemistry, and these changes may produce cardiovascular benefits, as evidenced by a number of different studies. For example, studies have found that listening to music may
enable people to exercise longer during cardiac stress testing done on a treadmill or stationary bike
improve blood vessel function by relaxing arteries
help heart rate and blood pressure levels to return to baseline more quickly after physical exertion
ease anxiety in heart attack survivors
help people recovering from heart surgery to feel less pain and anxiety.
Notable effects
Like other pleasurable sensations, listening to or creating music triggers the release of dopamine, a brain chemical that makes people feel engaged and motivated. As Harris points out, "An exercise class without music is unimaginable." Sound processing begins in the brainstem, which also controls the rate of your heartbeat and respiration. This connection could explain why relaxing music may lower heart rate, breathing rate, and blood pressure — and also seems to ease pain, stress, and anxiety.
What music resonates for you?
But preference matters. Research suggests that patient-selected music shows more beneficial effects than music chosen by someone else, which makes sense. According to the American Music Therapy Association, music "provokes responses due to the familiarity, predictability, and feelings of security associated with it."
In the cardiac stress test study (done at a Texas university), most of the participants were Hispanic, so the researchers chose up-tempo, Latin-inspired music. In the artery relaxation study, which tested both classical and rock music, improvements were greater when classical aficionados listened to classical music than when they listened to rock, and vice versa. Someone who loves opera might find a soaring aria immensely calming. "But quite frankly, if you don't care for opera, it could have the opposite effect!" says Harris.
There's no downside to using music either to relax or to invigorate your exercise routine, provided you keep the decibel level in a safe range. You might even consider using your heart health as an excuse to splurge on a new sound system.
About the Author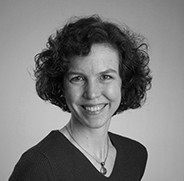 Julie Corliss, Executive Editor, Harvard Heart Letter
Julie Corliss is the executive editor of the Harvard Heart Letter. Before working at Harvard, she was a medical writer and editor at HealthNews, a consumer newsletter affiliated with The New England Journal of Medicine. She …
See Full Bio
View all posts by Julie Corliss
Disclaimer:
As a service to our readers, Harvard Health Publishing provides access to our library of archived content. Please note the date of last review or update on all articles.
No content on this site, regardless of date, should ever be used as a substitute for direct medical advice from your doctor or other qualified clinician.
Comments
Ralph Ashong
June 19, 2018
Ralph Ashong
I am a freestyle African percussionist. My main instrument is the xylophone. In the morning l play soulful jazzy tunes to stimulate and energize me for the start of my day as a woodcraft artisan. I play solemn meditative tunes for inspiration and ideas for my art. When l am tired from the day's work my lady friend, Awo will play me a lullaby to cuddle me to a fulfilling relaxation. Real food for the body, mind, soul & spirit.
Richard M. Paul
June 18, 2018
I am 93 years old and play trumpet.
I run a 70 piece community band. I play in the concert band, a swing band, a brass choir. I also play in a Gospel Band and an orchestra.
Music has helped me in many ways.
I am not going to give up playing. I will play until I drop.
My retirement has been based on my music. It is very
uplifting.
Pat Casebolt
June 15, 2018
I have always loved music, having played piano and flute. But most of all now enjoy singing in Tempe Commumity Chorus, Simply Acappella Sweet Adeline Chorus, and in my church choir. Glad my parents were into music. My dad learned playing piano by ear as a kid in a sight saving class and he and my mom sang in our church choirs. Pat Casebolt
virginia furtwangler
June 12, 2018
At 85, I am a long time amateur pianist, and currently have 7-musical friends who sing, play flute, violin, or cello and arrive at my home at various times in the week to play their instrument or sing, while I accompany. Every Monday morning 2 violinists and I play and learn together and any friends or neighbors who want to come listen and comment are free to stop by, just sit and enjoy (or criticize). What a way to start the week! Those who listen enjoy watching our process of learning. It's soul nourishing morning, , brain stimulating, and sheer fun!
Thank you for this article.
Ginny F.,
matthew white
June 11, 2018
How about listening to the ancient solfeggio scale for healing and re-tuning instruments to 528 hz rather than 440 hz?

http://www.miraclesandinspiration.com/solfeggiofrequencies.html
Heide Jorgensen-Murray
June 11, 2018
I don't know what I would do without music in my life. I am a life-long choir singer (not professional), but dedicated!
I have many favorites in pops, Broadway show tunes, religious and classical music. They are all mood changers for me!
I agree totally with everything said in this article. Thanks
Heide JM.
Timothy Dayton
June 11, 2018
I was Captain of a Great Lake's ore ship and I enjoyed having a stereo in the pilothouse with background music. Each watch had their preference such as country or classical and personally I found close shiphandling smoother and more fun with 60's to 80's harder rock in the background. It's hard to be stressed while listening to "Radar Love" or "Panama".
Quite frankly bars haven´t got that, haven´t realized how they could take a different standpoint. Variation in music & in respect to customer in consern, through headsets or alike. Also in the whole of the bar in between them variety.
Hi, Thank you really great post music isn't just healing the mood but can have lot of benefits, we get sucked of energy buy everyday life and trouble music is the help everyone need to replinish his sool, The 10 thieves of your energy
I sang to my granddaughter 2 songs everynight. Judy Garland's Somewhere over the rainbow and Brahm's Lullabye. By the time she turned a year and a half, she could sing 26 songs, some in their entirety and some only the main verses. she could sing more songs than words she could speak. i think singing is a super brain booster.
Jim Ingberg
June 11, 2018
This is also true with plants. My old friend Dan Carlson who invented the plant hormone Sonic Bloom back in the 60's use certain sounds on plants before applying the nutrient. He claimed just about all plants related to a certain sound wave and would open there pore's to accept it. I believe we should have a 20 minute classical or easy listening for our K-12 students every morn. with there favorite comfort food. I really believe it would work.
Claudette Welsch
June 11, 2018
Does it help with depression and anxiety ?
Jerome Yurow
June 11, 2018
" You might even consider using your heart health as an excuse to splurge on a new sound system."

Hmmm. I wonder if the Internal Revenue Service would accept that as a medical deduction?
Myron Schwartzman
June 11, 2018
Bach's Brandenburg concertos: The most rousing wake-up music on earth!

Myron Schwartzman, New York City
TERRY SMITH
June 11, 2018
It is true and some business owners are unaware of it. I used to stop by a local bar for a relaxing drink in the evening and now it is sports on a half dozen TV sets and screaming. Nothing relaxing about that, so I just go home and do the same with my own music. I don't think the screaming sports fans are interested in any conversation and I bet the sales are down, but the room is filled. Can't find a nice bar anymore with some music and small dance floor where you get up and dance a couple with your wife or girl friend. Nostalgia, it's a nice memory. If I were younger, I would buy a bar and do it my way.
Very soft and relaxing background music helps me to not only go to sleep, but stay asleep. I leave it on through the night, and find it greatly comforting and reassuring.
NANCY THOMSON
June 11, 2018
I have MCI and find that if I get up and dance to my kind of music, I am able to remember names, numbers, whatever, so much better than before the dancing. It's good for the brain!
Jimi Hendrix could save your life!
Well, mine.
I appreciate this article! It makes sense that music isn't just enjoyable, but also beneficial to your health and well-being. I particularly appreciate the reminder to listen to music at the appropriate decibel level!
I know very little about music. However I work with children with ASD. The Polyvagal theory by Stephen Porges talks of the value of prosodic sounds – particularly female vocalisations e.g. motherese – for creating a sense of calm.
I test female music samples for prosodic variation, and have obtained respiratory and Heart Rate Variability measurements and almost always – even where children are exercising great control – the calming effect shows up in respiratory and HRV measurements. The children may not always like the music but the effect is there.
Michèle Vayn
June 11, 2018
This has for long been known, namely in the 20th century thanks to Thomas, who cured people with music!
Gregorian chants – soothing at bedtime.
dolores myers
June 7, 2018
I totally agree; I find John Mills music very soothing.

Dolores M.
I'm a musician. I wholeheartedly agree with this article because I witness it frequently, but it also is the effect I get personally!
Commenting has been closed for this post.
You might also be interested in…
Harvard Heart Letter
Be on your way to a healthy heart. Subscribe to Harvard Heart Letter today. Each month, you'll get easy-to-try nutrition and exercise advice that will improve your heart's health and overall well-being. In Harvard Heart Letter, you'll also read about today's breakthrough medications and treatments as well as advice from Harvard's doctors on side effects, drug interactions, and surgery precautions.
Read More
Free Healthbeat Signup
Get the latest in health news delivered to your inbox!