By

Robert H. Shmerling, MD, Senior Faculty Editor, Harvard Health Publishing; Editorial Advisory Board Member, Harvard Health Publishing
Follow me on Twitter @RobShmerling
Knuckle cracking is a common behavior enjoyed by many. It can become a habit or a way to deal with nervous energy; some describe it as a way to "release tension." For some, it's simply an annoying thing that other people do.
If you've ever wondered why stretching the fingers in certain ways causes that familiar noise or whether knuckle cracking is harmful in some way, read on. Despite how common it is, there has been considerable debate regarding where the noise comes from. Fortunately — at least for those of us who are curious about it — knuckle cracking has been the subject of a fair amount of research.
Here's some of what we know about knuckle cracking
The "cracking" of knuckle cracking seems to be produced by increasing the space between finger joints. This causes gas bubbles in the joint fluid to collapse or burst. It's a bit like blowing up a balloon and then stretching the walls of the balloon outward until it pops.
The reason you can't crack the same knuckle or joint twice right away is that it takes some time for the gas bubbles to accumulate again in the joint.
Cracking the knuckles is probably harmless. Although there have been occasional reports of dislocations or tendon injuries from overly vigorous knuckle cracking, such problems seem very much to be the exception and not the rule.
How do we know that knuckle cracking is harmless?
One of the most convincing bits of evidence suggesting that knuckle cracking is harmless comes from a California physician who reported on an experiment he conducted on himself. Over his lifetime, he regularly cracked the knuckles of only one hand. He checked x-rays on himself after decades of this behavior and found no difference in arthritis between his hands. A larger study came to a similar conclusion.
There are rare medical reports of problems associated with this behavior that may relate to how much force is applied and one's particular technique. For example, joint dislocations and tendon injuries have been described after attempts to crack knuckles. One study published in 1990 found that among 74 people who regularly cracked their knuckles, their average grip strength was lower and there were more instances of hand swelling than among 226 people who did not crack their knuckles. However, the incidence of arthritis was the same in both groups.
And another study created a mathematical model of a knuckle that helped confirm that the noise comes from collapsing gas bubbles.
What about other sounds coming from the joints?
The origin of most joint noises, such as popping sounds or cracking of the knees when squatting, is uncertain. They may come from the kneecap rubbing on the bones below, or a tendon sliding across an irregular surface. However, in the absence of pain, swelling, or other joint symptoms, these sounds are probably nothing to be concerned about, and there is no reliable way to silence them.
The bottom line on knuckle cracking
If you want to crack your knuckles, it's unlikely to cause you harm. But if you want someone else to stop cracking their knuckles, you'll need a better reason than telling them they're ruining their joints.
Image: Andrey Popov/Getty Images
About the Author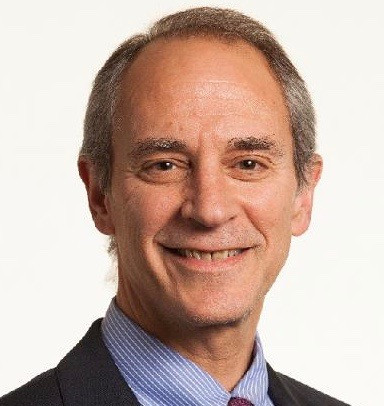 Robert H. Shmerling, MD, Senior Faculty Editor, Harvard Health Publishing; Editorial Advisory Board Member, Harvard Health Publishing
Dr. Robert H. Shmerling is the former clinical chief of the division of rheumatology at Beth Israel Deaconess Medical Center (BIDMC), and is a current member of the corresponding faculty in medicine at Harvard Medical School. …
See Full Bio
View all posts by Robert H. Shmerling, MD
Disclaimer:
As a service to our readers, Harvard Health Publishing provides access to our library of archived content. Please note the date of last review or update on all articles.
No content on this site, regardless of date, should ever be used as a substitute for direct medical advice from your doctor or other qualified clinician.