Child & Teen Health
Infant car seats are for cars only (how not to use an infant car seat)
Infant car seats are crucial for keeping infants safe when transporting them in cars or other vehicles. That's what they are meant for — and that's all that they should be used for, or the consequences can be lethal.
When you have one of those infant car seats that detaches from a base and can be carried, it's very tempting to leave Baby in it after transporting him. If he's asleep, you can bring him to wherever you are going and let him sleep — nobody wants to wake a sleeping baby — while you do chores or visit or whatever you were going to do. If you are leaving him with a babysitter, the car seat seems like a convenient place for him to sleep. And when you are home, the car seat can seem like a great place to put Baby when you need your hands free.
Except that none of this is a good idea.
In a study published in the journal Pediatrics, researchers looked at information about 11,779 infant sleep-related deaths. They found that 3% of these deaths took place in sitting devices, and of those, 63% were in infant car seats.
The majority of these deaths took place in the child's home and in the presence of a parent or guardian — but the risk was higher when the child was being cared for by a child care provider or babysitter. There were other risk factors, too:
the person supervising the child was asleep (34%)
history of maternal drug use during pregnancy (24%)
exposure to secondhand smoke (23%)
baby born before 37 weeks of pregnancy (23%)
item (like a blanket) present (20%)
a new sleep environment (18%)
low birth weight (16%).
There was also a higher risk when the baby was loosely buckled into the seat — and when left alone in the car.
This is why the American Academy of Pediatrics recommends that infant car seats only be used for travel. That's what they were designed for: to keep babies safe in the event of a crash or other travel event. They weren't designed to keep babies safe during sleep; for that, babies need to be on a flat, firm surface without any bedding or anything else around them.
At a minimum, if you bring Baby inside in his car seat, you must
keep your eyes on him at all times
make sure he is safely buckled in, the same way you'd do it in the car.
But the better idea is to simply take him out. If there isn't a crib or bassinet or other safe place to put him where you are going, bring a portable one with you. Talk to your doctor about the safest, most affordable choice if you have any questions. If you are home and Baby needs attention and you need your hands free, consider a baby carrier.
Convenience is key to making life work as a parent. But safety comes first.
About the Author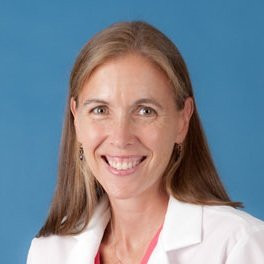 Claire McCarthy, MD, Senior Faculty Editor, Harvard Health Publishing
Claire McCarthy, MD, is a primary care pediatrician at Boston Children's Hospital, and an assistant professor of pediatrics at Harvard Medical School. In addition to being a senior faculty editor for Harvard Health Publishing, Dr. McCarthy …
See Full Bio
View all posts by Claire McCarthy, MD
Disclaimer:
As a service to our readers, Harvard Health Publishing provides access to our library of archived content. Please note the date of last review or update on all articles.
No content on this site, regardless of date, should ever be used as a substitute for direct medical advice from your doctor or other qualified clinician.
Free Healthbeat Signup
Get the latest in health news delivered to your inbox!