Harvard Health Blog
How long will my hip or knee replacement last?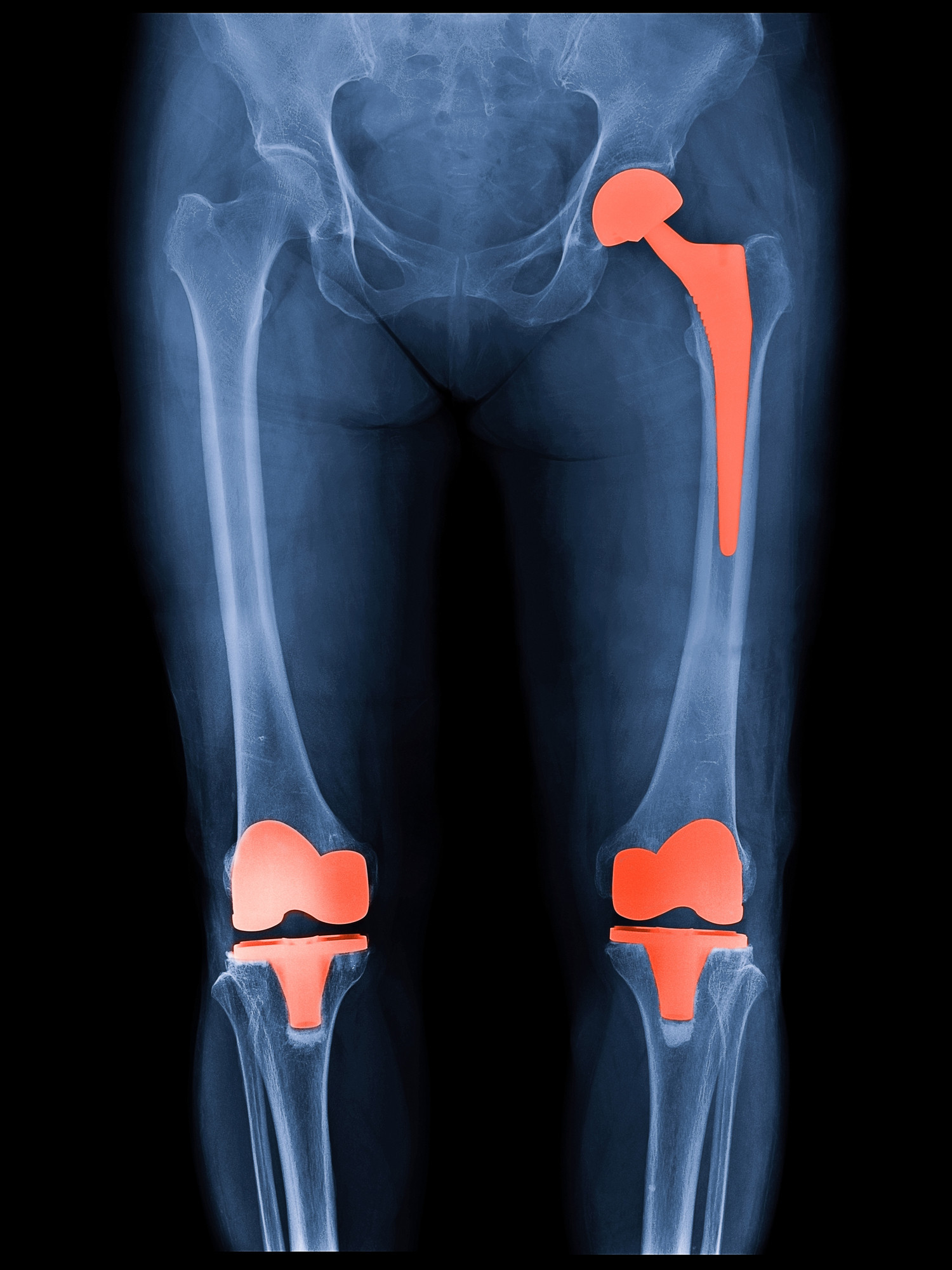 For people considering hip or knee replacement surgery, it's something they want — and need — to know.
In the US alone, surgeons perform more than 600,000 knee replacements and about 330,000 hip replacements each year. These operations can provide a major improvement in quality of life and function for those with severe arthritis. On the other hand, there are risks associated with the operation (as is true for any major surgery), there is a long road to recovery even when all goes well, and these operations aren't cheap. For knee replacement surgery alone, an estimated $9 billion or more is spent each year in the US (although economic analyses suggest the surgery may actually be cost-saving over the long run).
So, if the first joint replacement is unsuccessful for some reason (such as infection or loosening), a second (or even third) operation may be necessary. And that's a big deal, especially since "revision surgery" is technically more difficult, recovery can take longer, and success rates may be lower than first operations.
There's no hip or knee replacement guarantee
Unfortunately, no one can be sure that a hip or knee replacement will be the last operation needed on that joint. No operation is 100% successful, and nothing lasts forever. In addition, a number of factors, including surgical technique and surgeon experience, how many operations a particular hospital or surgeon performs each year, and patient factors (including age, weight and activity level) can all have powerful effects on how long a replaced joint lasts.
But we do have an idea of how long a joint replacement will last based on data from past surgeries. During my training in the 1980s and 1990s, the teaching was that up to 90% or more of hip or knee replacements would last at least 10 to 15 years. We still quote similar numbers. But it might be better than that. With better preparation prior to surgery (including "prehab" exercise and loss of excess weight), improved materials in the replacement, better surgical techniques and anesthesia, and better physical rehabilitation after surgery, your joint replacement of the knee or hip is more likely to be successful and last the rest of your life than ever before. At least we hope that's the case.
Good data on joint replacement are hard to find
It's difficult to predict how long a joint replacement will last for several reasons. One is that it can take a decade or more to collect data on past operations to predict the success of future operations. Another challenge is that in recent years, there's been a tendency to operate on younger people, including baby boomers who are more active in their 50s and 60s and may expect more of their new joints than prior generations. Age is of particular importance, because a person with a life expectancy of 15 years has a much better chance of avoiding a future operation than a person with a life expectancy of 30 years. In addition, younger patients tend to be more active and put more stress on their new joint. For these reasons, some surgeons advise younger patients to put off surgery as long as possible, even if that means suffering with pain, stiffness, and reduced mobility.
New hip and knee replacement data
A recent study examined how long knee or hip replacements last, and how their durability is affected by the person's age at the time of surgery. As published in the April 2017 edition of the medical journal The Lancet, researchers found that:
Among more than 60,000 people who had a hip replacement, only 4.4% required revision surgery in the first 10 years after surgery, but by the 20-year mark, 15% required revision.
Among nearly 55,000 people who had a knee replacement, only 3.9% required revision surgery within 10 years of surgery; by 20 years, 10.3% required revision.
Age did matter. Of those over 70 having hip or knee replacement, the lifetime risk of having a second operation on the replaced joint was about 5%. But this risk was much greater in younger individuals, especially for men. Up to 35% of men in their early 50s required a second operation.
Some orthopedic surgeons might scoff at these findings and say, "My patients do better than those in in this study." And that may be true. But increasingly, hospitals and surgeons are being required to make public their results, so if you're considering hip or knee replacement and your surgeon's results are truly better, or worse, than average, hopefully you'll be able to find out.
So what does this mean for me and my terrible joint?
When a hip or knee joint is "worn out" and conservative treatments (such as medications and exercise) aren't helpful enough, there aren't many good options. So, this new study won't necessarily change how often surgeries are performed or who gets them. On the other hand, having this information is valuable. And based on the numbers published in this new report, some people may decide to delay or even forego surgery.
What's next for hip or knee replacement?
We'll need more studies like this one in the future to know whether results of knee or hip replacement are getting better over time. Such studies will help doctors and their patients to have realistic expectations. In the meantime, I think anyone considering joint replacement surgery should discuss this new study with their surgeon and ask some basic questions about risks, recovery time, and how long your replaced joint is likely to last.
Follow me on Twitter @RobShmerling
About the Author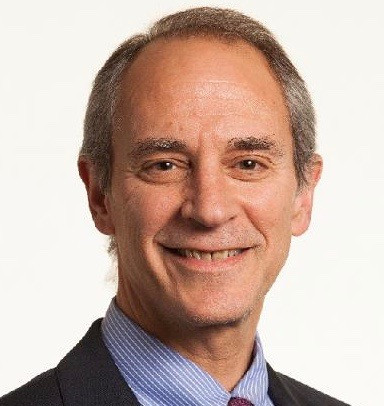 Robert H. Shmerling, MD, Senior Faculty Editor, Harvard Health Publishing
Dr. Robert H. Shmerling is the former clinical chief of the division of rheumatology at Beth Israel Deaconess Medical Center (BIDMC), and is a current member of the corresponding faculty in medicine at Harvard Medical School. …
See Full Bio
View all posts by Robert H. Shmerling, MD
Disclaimer:
As a service to our readers, Harvard Health Publishing provides access to our library of archived content. Please note the date of last review or update on all articles.
No content on this site, regardless of date, should ever be used as a substitute for direct medical advice from your doctor or other qualified clinician.
Comments
Tina Kocsis
August 31, 2018
Hi, this comment is for the article about Glucosamine, but am not able to comment on it. But it is applicable to this article. I have tried glucosamine in the past and actually became much worse. I thought maybe it was the brand I was using cause everyone I knew that had tried it had amazing results. I tried it in a couple different vitamins, in several joint drinks, and other ways. I now know that I am one of those that CAN NOT take this product. I actually was reduced to using a walker, but after a little over a week after being off the supplement, I could finally stop using the walker. I found that what helped me the most which totally shocked me, the Dr. asked me how much dairy I was using, at the time I used between 14 and 16 pounds of butter each month. she liked to have fell off the chair. I bought 4 , 4 pound packages of butter from Sams each month. I could not conceive how butter could make my joints hurt. I didn't quit cold turkey but started reducing by a pound a month , now I use no butter at all but Olive oil, Avocado oil, grapeseed oil and coconut oil. and for spreads, when needed I use smart balance. and I started walking in a pool, or any kind of movement to work out stiff joints. I would not have believed it if it did not happen to me. getting off all the butter really made an amazing difference. I am truly learning that a lot of what happens to me is what I eat.
and my husband was able to get off of all Cholesterol and blood pressure meds by removing all beef and pork from his diet ( we both cut it out ) and he eats a spoon of fresh chopped garlic mixed in with local honey, and he takes a spoon of apple cider vinegar with the mother every day. This has been working for almost a year now
we eat salmon and Jennie-o 93 % lean ground turkey for our meat intake. and we use Tumeric along with pepper on everything we eat. We have done a lot of research and a lot of trial and error till we found what works for us
God Bless and pray this helps others . I am very happy for those that can take a supplement and it works, it just didn't work for me
I had left hip replaced in 1989, 29 years ago, at northwestern hospital Chgo no problems. Rt hip replaced sep 2017, Loyola hospital maywood 10 months ago no problems. Rt 1st joint great toe replaced 1990 28 years ago no problems. Rt knee replaced 2011 7 years ago can't kneel. I am 80 yrs young. 4'11, 135 lbs exercise daily independent living Hoping for no more replacements!
Virginia Harlow
July 30, 2018
I had total left hip replacement in 2010 after my original hip repair failed! The left hip had necrosis after having pins put in to facilitate healing after a major break at work! The hospital denied treatment originally until I was forced to sign away my right to sue my employer for my work related injury! So far my replacement joint gives me no problems other than a dull ache whenever the weather changes! I am not allowed to ride a bicycle or to run and jump since my surgery, but otherwise I am able to live a normal life! I retired 2 years ago and am concerned about Medicare coverage should I ever need revision surgery!
Hazel Grubbs
July 20, 2018
My first complete hip replacement was 2008 (76) and second complete hip replacement 2010, being 78 years old . I'm now 86 and both hips are great and had a very competent orthopedic doctor in Tyler Texas (he is now retired ) I began playing racquetball at 62 so that's when my hips wore out. I have gained over 30 pounds since hip replacements . I appreciate reading your information and realize that I must lose weight to help my hips last the rest of my long life . 2015 I developed a stroke diagnosed with A-fib. Warfarin is the only meds in my life. I was age 60 my first ever medical physical and was told had an uneven heartbeat, but had the genes family of long life! I'm grateful for the information you offer!
I had both of my hips replaced at Kaiser Permanente in Oakland, California, in 2015 when I was 79 years of age. The left and right operations were 6 months apart. I became pain free in a few short weeks after each of the surgeries. I was a daily runner before the operations. I no longer run, but I walk up to three miles a day. If you need surgery do the research on your surgeon and if he/she checks out, go for it.
Dolores J Corpus
July 20, 2018
My first total hip replacement was done 01/1996 at age 60. I was advised that I needed the replacement about six or seven years prior to that. I was told to wait as long as I could as I would probably need revision surgery in about ten years. When I did have the surgery I had waited too long. No therapy was ordered after the surgery. I was given therapy instructions on paper to do at home. I was very very diligent about doing them. To date the replacement is still holding up. I have had no problems. I have tried to follow instructions and suggestions of do's and don'ts. For years I did have to take antibiotics whenever I had dental treatment but I no longer need to do that. I had a second total hip replacement in 08/09 . Still no problems, but this time I had excellent therapy and rehab following the surgery. Hopefully, this will continue for the rest of my life which I hope will continue for some time.
To date my total left Hip replacement has been done in March 2004 at the St. Vincent Hospital in Melbourne Australia. So far I haven't had many problems, although I can always feel it. One thing I always avoid as much as possible is not to rotate around when my wife and I have a dance at a function, in particular with a Walz, you,ll know what I mean. Just a normal straight walk, not running, seem to be the best way to keep moving. Also with garden work, be careful how to move. Regards from Ko Banen in Australia.
Commenting has been closed for this post.
Free Healthbeat Signup
Get the latest in health news delivered to your inbox!