By

Robert H. Shmerling, MD, Senior Faculty Editor, Harvard Health Publishing; Editorial Advisory Board Member, Harvard Health Publishing
For people considering hip or knee replacement surgery, it's something they want — and need — to know.
In the US alone, surgeons perform more than 600,000 knee replacements and about 330,000 hip replacements each year. These operations can provide a major improvement in quality of life and function for those with severe arthritis. On the other hand, there are risks associated with the operation (as is true for any major surgery), there is a long road to recovery even when all goes well, and these operations aren't cheap. For knee replacement surgery alone, an estimated $9 billion or more is spent each year in the US (although economic analyses suggest the surgery may actually be cost-saving over the long run).
So, if the first joint replacement is unsuccessful for some reason (such as infection or loosening), a second (or even third) operation may be necessary. And that's a big deal, especially since "revision surgery" is technically more difficult, recovery can take longer, and success rates may be lower than first operations.
There's no hip or knee replacement guarantee
Unfortunately, no one can be sure that a hip or knee replacement will be the last operation needed on that joint. No operation is 100% successful, and nothing lasts forever. In addition, a number of factors, including surgical technique and surgeon experience, how many operations a particular hospital or surgeon performs each year, and patient factors (including age, weight and activity level) can all have powerful effects on how long a replaced joint lasts.
But we do have an idea of how long a joint replacement will last based on data from past surgeries. During my training in the 1980s and 1990s, the teaching was that up to 90% or more of hip or knee replacements would last at least 10 to 15 years. We still quote similar numbers. But it might be better than that. With better preparation prior to surgery (including "prehab" exercise and loss of excess weight), improved materials in the replacement, better surgical techniques and anesthesia, and better physical rehabilitation after surgery, your joint replacement of the knee or hip is more likely to be successful and last the rest of your life than ever before. At least we hope that's the case.
Good data on joint replacement are hard to find
It's difficult to predict how long a joint replacement will last for several reasons. One is that it can take a decade or more to collect data on past operations to predict the success of future operations. Another challenge is that in recent years, there's been a tendency to operate on younger people, including baby boomers who are more active in their 50s and 60s and may expect more of their new joints than prior generations. Age is of particular importance, because a person with a life expectancy of 15 years has a much better chance of avoiding a future operation than a person with a life expectancy of 30 years. In addition, younger patients tend to be more active and put more stress on their new joint. For these reasons, some surgeons advise younger patients to put off surgery as long as possible, even if that means suffering with pain, stiffness, and reduced mobility.
New hip and knee replacement data
A recent study examined how long knee or hip replacements last, and how their durability is affected by the person's age at the time of surgery. As published in the April 2017 edition of the medical journal The Lancet, researchers found that:
Among more than 60,000 people who had a hip replacement, only 4.4% required revision surgery in the first 10 years after surgery, but by the 20-year mark, 15% required revision.
Among nearly 55,000 people who had a knee replacement, only 3.9% required revision surgery within 10 years of surgery; by 20 years, 10.3% required revision.
Age did matter. Of those over 70 having hip or knee replacement, the lifetime risk of having a second operation on the replaced joint was about 5%. But this risk was much greater in younger individuals, especially for men. Up to 35% of men in their early 50s required a second operation.
Some orthopedic surgeons might scoff at these findings and say, "My patients do better than those in in this study." And that may be true. But increasingly, hospitals and surgeons are being required to make public their results, so if you're considering hip or knee replacement and your surgeon's results are truly better, or worse, than average, hopefully you'll be able to find out.
So what does this mean for me and my terrible joint?
When a hip or knee joint is "worn out" and conservative treatments (such as medications and exercise) aren't helpful enough, there aren't many good options. So, this new study won't necessarily change how often surgeries are performed or who gets them. On the other hand, having this information is valuable. And based on the numbers published in this new report, some people may decide to delay or even forego surgery.
What's next for hip or knee replacement?
We'll need more studies like this one in the future to know whether results of knee or hip replacement are getting better over time. Such studies will help doctors and their patients to have realistic expectations. In the meantime, I think anyone considering joint replacement surgery should discuss this new study with their surgeon and ask some basic questions about risks, recovery time, and how long your replaced joint is likely to last.
Follow me on Twitter @RobShmerling
About the Author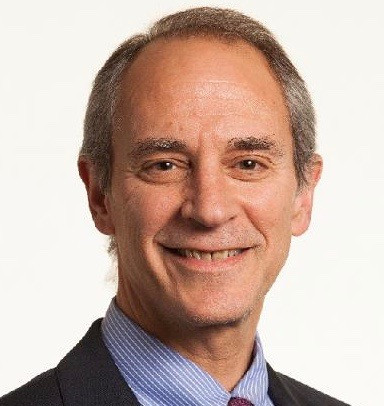 Robert H. Shmerling, MD, Senior Faculty Editor, Harvard Health Publishing; Editorial Advisory Board Member, Harvard Health Publishing
Dr. Robert H. Shmerling is the former clinical chief of the division of rheumatology at Beth Israel Deaconess Medical Center (BIDMC), and is a current member of the corresponding faculty in medicine at Harvard Medical School. …
See Full Bio
View all posts by Robert H. Shmerling, MD
Disclaimer:
As a service to our readers, Harvard Health Publishing provides access to our library of archived content. Please note the date of last review or update on all articles.
No content on this site, regardless of date, should ever be used as a substitute for direct medical advice from your doctor or other qualified clinician.