By

Claire McCarthy, MD, Senior Faculty Editor, Harvard Health Publishing
Autism is common. According to the most recent data from the Centers for Disease Control and Prevention (CDC), 1 out of every 59 children has been diagnosed with autism. That's a marked rise from 2000, when only 1 in 150 children had been diagnosed with autism.
There is a lot we don't know about autism, such as exactly what causes it or why it is becoming more common. But one thing we do know is that the earlier we start treating it, the better. Communication and social skills are built very early. We have our best chance of improving things if we work within that natural window. That's why there has been a steady push toward making the diagnosis as early as possible.
It is not easy for parents to hear that their child has, or might have, autism. Even when there are worries about the child's development, it is natural to hope that a child is just a late bloomer, or a bit quirky. And indeed, some children are late bloomers, or quirky, or have an entirely different problem with their development. So how early can you reliably diagnose autism?
What does research on autism tell us?
A recent study focused on this question. Researchers looked at more than 1,200 toddlers who had at least two developmental evaluations between 12 and 36 months. Less than 2% of the toddlers initially thought to have autism were subsequently thought to have normal development. And on the flip side, 24% initially thought to not have autism were then later diagnosed as having it. So while the picture is not always clear at first, once the diagnosis is made, it usually sticks.
At what age can the diagnosis be reliably made? At 12 to 13 months the "diagnostic stability" of the autism diagnosis — meaning the degree to which it was certain and stuck — was about 50%. This went up to 80% by 14 months, and 83% by 16 months. This makes sense if you think about the development of a toddler. At 12 months, they are just starting to say words, respond to commands, and interact with others. So a child who isn't reliably doing those things would be cut some slack. But by 18 months, all those skills should be solidly in place, raising alarm bells about a child who doesn't have them.
Which treatment strategies may help children with autism?
The main treatment for autism is called applied behavioral analysis (ABA). This is a behavioral program that breaks actions and behaviors down into small steps. It encourages positive behaviors and discourages negative behaviors. Other treatments include occupational therapy, sensory integration therapy, and strategies to improve communication, such as using pictures that children can point at to let caregivers know what they want.
Here's the thing: ABA and the other treatments are helpful for children with developmental problems, no matter what their cause. There is no downside to doing them even if the child ultimately is found to have a different problem — or no problem at all. They are good for the child with autism, the child with a language disability, or a late bloomer. Yes, it's hard for parents to hear a diagnosis of autism. But there is much reason for hope when it comes to autism, and we should never waste time when a child needs help.
The CDC's Act Early campaign has a whole host of resources to help parents and caregivers know if a child is developing normally, or if there might be a problem. If you think there is a problem, ask for help. You have nothing to lose, and everything to gain.
Follow me on Twitter @drClaire
About the Author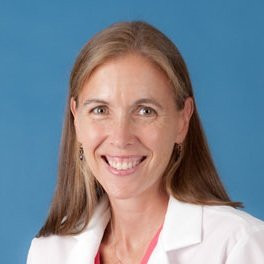 Claire McCarthy, MD, Senior Faculty Editor, Harvard Health Publishing
Claire McCarthy, MD, is a primary care pediatrician at Boston Children's Hospital, and an assistant professor of pediatrics at Harvard Medical School. In addition to being a senior faculty editor for Harvard Health Publishing, Dr. McCarthy …
See Full Bio
View all posts by Claire McCarthy, MD
Disclaimer:
As a service to our readers, Harvard Health Publishing provides access to our library of archived content. Please note the date of last review or update on all articles.
No content on this site, regardless of date, should ever be used as a substitute for direct medical advice from your doctor or other qualified clinician.