Harvard Health Blog
Get your affairs in order, COVID-19 won't wait
The scourge of COVID-19 is spreading. Thousands of Americans are dying.
What can you do to help? Yes, practice social distancing, wash your hands, and donate masks to local hospitals. Also, talk to your loved ones about advance care planning.
What is advance care planning?
Advance care planning means contemplating and deciding the type of medical care you would want if you had a life-threatening illness; you are never too young or too healthy to start these conversations. It involves identifying your goals and values, learning about life-sustaining interventions — such as cardiopulmonary resuscitation (measures to restart your heart and breathing), intubation (use of a ventilator to help you breathe), or artificial nutrition (being fed through a tube in your nose or stomach) — and sharing with loved ones and your doctors your preferences. An advance directive is written documentation of these preferences.
These preferences are not set in stone and can be revised. Doctors will ask you about your care as long as you can communicate. If you are unable to communicate, doctors will ask your loved ones. Advance care planning empowers loved ones to advocate for the type of care you would have wanted and doctors to provide care honoring your wishes.
The urgency of advance care planning in the COVID-19 pandemic
COVID-19 can affect the chronically ill and the healthy, the elderly and the young. Patients with severe COVID-19 pneumonia can struggle to breathe and deteriorate rapidly. Decisions regarding CPR, intubation, or transition to comfort care are made quickly. When patients are too sick to respond, their loved ones are asked to speak on their behalf. Protective isolation measures for COVID-19 preclude loved ones from sitting at the bedside for these decisions, making an already challenging discussion more difficult. If a loved one cannot be reached, the breathless patient will be intubated, and resuscitation will be attempted.
In this crisis, where patients are sick, distressed, and isolated, knowing what interventions a patient would want and making these wishes clear is critical.
Key components of advance care planning
While you are home with family during this time of social distancing, do your homework. Discuss these three key components of advanced care
Name and document a health care proxy. This is also known as a medical power of attorney or a surrogate decision maker. If you are unable to make medical decisions for yourself, your health care proxy will make decisions on your behalf, based on your wishes and values. After designating a health care proxy, make sure they are comfortable with this role and understand the responsibilities. Document your health care proxy utilizing your state's form and share this documentation with your doctor.
Discuss your values and wishes. If you are unable to communicate, the health care proxy may be asked questions like "Your father has pneumonia and is having a hard time breathing. Would he want a breathing tube?" or "If your father is intubated he may never come off the breathing tube. Would he prioritize living longer with a breathing tube that could be uncomfortable, or would he prioritize comfort, even if it meant having a shorter life?" Knowing your values and beliefs — and communicating them to your health care proxy — empowers your health care proxy to make the best decisions for you. Consider the following questions:

If time was short, how would you want to spend it?
Are there any kinds of treatment you want or don't want (i.e., CPR, ventilator, artificial nutrition)?
When would it be okay to transition from curative care to comfort care?

Ease into the conversation by utilizing free guides at The Conversation Project and the National Hospice and Palliative Care Organization. It doesn't have to be morbid; turn the conversation into a game night (over FaceTime or Zoom if needed) by playing Go Wish or a socially-distant Death Over Dinner party.

Decide on a do not resuscitate (DNR) order. This is a written instruction to forego CPR, involving chest compressions and ventilator support when a person's heart or breathing stops. Pursuing or foregoing resuscitation should reflect your goals and values, and should be made in collaboration with your doctor. This order has no bearing on other medical interventions such as antibiotics, dialysis, or fluids, which will be provided or withheld based on a patient's wishes. Older individuals with chronic illness are more likely to develop severe illness from COVID-19, and it is exactly these individuals who may want a natural death, or for whom there is no expected medical benefit, or for whom quality of life after CPR would be unacceptable.
The bottom line
Advance care planning brings up challenging emotions, and these conversations can be hard. But the day your loved ones are asked what you would want, this planning will make those conversations less distressing, and will enable your doctors to provide the best care for you.
During this pandemic, do your part to help. Get your affairs in order now, because COVID-19 won't wait.
About the Authors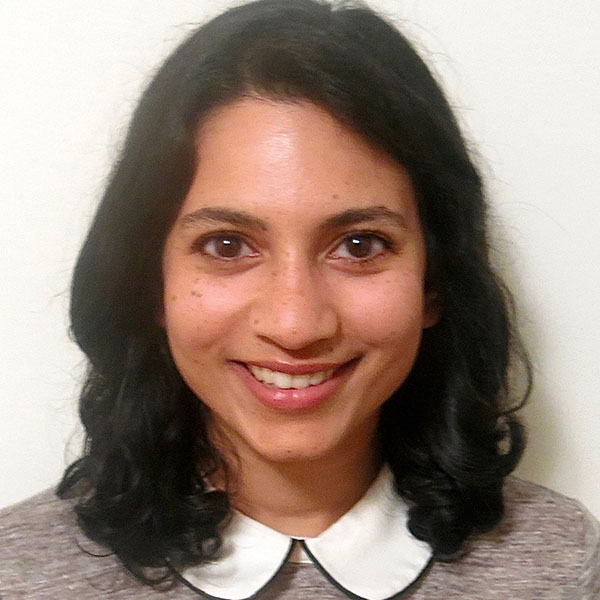 Ashwini Bapat, MD, Contributor
Dr. Ashwini Bapat is thrilled to work as an attending palliative care physician at Massachusetts General Hospital. She received her undergraduate education at McGill University; her medical degree at Tufts University; and completed her internal medicine …
See Full Bio
View all posts by Ashwini Bapat, MD
Emeric Bojarski, MD, Contributor
Emeric F. Bojarski, M.D. is a child, adolescent, and adult psychiatrist at Massachusetts General Hospital and an Instructor at Harvard Medical School. He founded Equilibrium Behavioral Health, a telepsychiatry private practice, to harness the power of …
See Full Bio
View all posts by Emeric Bojarski, MD
Disclaimer:
As a service to our readers, Harvard Health Publishing provides access to our library of archived content. Please note the date of last review or update on all articles.
No content on this site, regardless of date, should ever be used as a substitute for direct medical advice from your doctor or other qualified clinician.
Comments
nanette roberts
April 27, 2020
You may consider Googling "Source Resonance" and "Source Medicine", and "Amma Resonance Healing Foundation". Its Homeopathic healing by sound and it works. My husband of nearly 91 and I of 75 started listening to it four weeks ago. I contracted Covid 19 – listless, headache, fever and chill, painful body, sore throat and runny nose. My husband suffers from diabetes, high blood pressure etc, he should have been on the danger list .His symptoms were tiredness and a dry cough. Our symptoms were for only a few days and very mild. We also took Gelsemium and Echinacea (30ch) once a day.
The sound acts like a vaccination so, should you get the virus, it should be mild. You also use it as a medicine if you do contract the virus.
I have heard that one can be reinfected so we will continue this protocol. I suggest you learn more about this treatment – and its also not expensive. Good luck and stay safe
M. Gilbert
April 27, 2020
I'm sure this is good advice. My question is whether there are clear default guidelines for medical personnel in dire medical circumstances. I don't just mean rules regarding what to do when e.g ventilators are scarce and it's not possible to ventilate all who need it. Should we assume that all doctors/hospitals will always where available undertake potentially catastrophic measures for the slimmest of chances to save a life? When advance directives are recommended it often seems that this is so. In short, what advance directives will doctors comply with in the absence of a given patient's personal documents or otherwise expressed preferences? Are there accepted standards in the USA or is it a state by state or other decision?
Could the Covid 19 made it's presence in late 2019 , early fall it was noted the flu vaccine wouldn't make a difference with the ' New Flu' of 2019 compounded with no new or stronger vaccine the virus mutated giving us Covid 19 I like many others experienced at least 1-2 episodes last year of achy, feverish, headache, fatigue, body pain, sore throat, etc… feels like Covid19 I can't believe it just showed up in 2020
Commenting has been closed for this post.
You might also be interested in…
Advance Care Planning
Living wills and health care proxies — documents known as advance care directives — give you a voice in decisions about your medical care at the end of life. Without these documents, choices may be left up to a doctor or a judge — someone who does not know your values, beliefs, or preferences. This Special Health Report, Advance Care Planning: A guide to advance directives, living wills, and other strategies for communicating health care preferences, will help you plan ahead and create legal documents to guide decision makers at this important time.
Read More
Free Healthbeat Signup
Get the latest in health news delivered to your inbox!