Harvard Health Blog
Follow the poodle? Alternatives to prescription sleep medications
A contemporary author once wrote, "The night is the hardest time to be alive and 4 a.m. knows all my secrets." If you haven't been sleeping well for a while, this quote might feel like your new reality. You might even find yourself tempted by the happy poodles and free-floating butterflies on TV imploring you to ask your doctor about their new drugs for insomnia. But, before answering their siren call, you pause. You notice the side effects are rattled off rapidly and are difficult to understand. You are worried about being "hooked" on them forever. You ask yourself, is there another way to get better sleep? The answer is an emphatic "Yes!"
CBT: A clear winner for insomnia
Sleep specialists now agree that behavioral (non-drug) techniques should be the first approach to treatment of most cases of chronic insomnia. The best studied of these is cognitive behavioral therapy, or CBT. The goal of CBT is to address harmful behaviors and misbeliefs that are causing and perpetuating insomnia. Components of CBT include restricting time in bed, disrupting the negative association between failure to sleep and the bedroom environment, and correcting any negative or inaccurate beliefs about sleep.
In large-scale studies, CBT has been shown to be equally effective as drug treatment for insomnia. Importantly, improvement in sleep is longer-lasting after CBT than with drug treatment or the combination of drug treatment and CBT. Until recently, the use of CBT, which normally requires several in-person sessions, has been limited because of the lack of qualified therapists. However, studies now have shown that brief interventions (using only 1-2 sessions) as well as therapy administered via online programs can be as effective as conventional CBT.
Relaxation therapy also can be effective for insomnia treatment. However, although improving sleep hygiene (e.g., limiting caffeine, alcohol, tobacco, and exercise close to bedtime) is effective when incorporated into CBT, it's not effective when used alone, without being part of a larger treatment plan.
What about other complementary therapies?
Non-conventional or complementary and alternative medicine (CAM) approaches are used by approximately 45% of Americans with insomnia. Such remedies include herbal or natural products (e.g., valerian, melatonin), yoga, and acupuncture. But are CAM therapies effective and worth your time and money?
Unfortunately, there have been relatively few studies of CAM therapies for insomnia, and most of them have not been done well. However, acupressure, tai chi, yoga, and other mind-body activities can be effective, but the status of acupuncture and L-tryptophan is unclear. There is no or little evidence that herbal compounds (valerian, chamomile, kava, wuling), aromatherapy, and homeopathy are useful. As for melatonin, it is useful for the treatment of circadian or body rhythm disorders; its role as a therapy for insomnia has not been clearly established.
The bottom line for getting more shut-eye — without any butterflies
Chronic insomnia affects approximately 10% of Americans and results in poorer quality of life. Behavioral or non-drug approaches are effective and should be the initial treatment. A few CAM remedies have been shown to be useful, but most are not. Moreover, you should be aware that most claims about the effectiveness of CAM treatments for insomnia are not supported by good evidence.
About the Author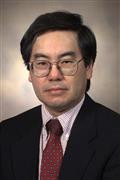 Stuart Quan, MD, Contributing Editor
Dr. Quan is a graduate of the University of California, San Francisco School of Medicine. He did residency training in Internal Medicine at the University of Wisconsin, and fellowships in Critical Care Medicine and Pulmonary Medicine …
See Full Bio
View all posts by Stuart Quan, MD
Disclaimer:
As a service to our readers, Harvard Health Publishing provides access to our library of archived content. Please note the date of last review or update on all articles.
No content on this site, regardless of date, should ever be used as a substitute for direct medical advice from your doctor or other qualified clinician.
Comments
Rosanne Grap
March 6, 2016
Wow! This could be one particular of the most misteriunoes helpful blogs We have ever arrive across on this subject. Actually Wonderful. I'm also an expert in this topic so I can understand your effort.
Joseph Clarke
February 21, 2016
Has CBT been studied in persons who fall asleep quickly but cannot fall asleep after going to urinate later in the night or early morning?
Thanks.
Stuart Quan
February 22, 2016
To my knowledge, CBT has not been studied in this specific group.
Elizabeth Brown Moore
February 15, 2016
I relate falling asleep to yawning. Quite by accident I discovered that when I was awake and not getting into a sleep mode well, if I began to yawn and encourage myself to yawn, it was much easier to fall asleep.
Is there a reason that this seems to work for me?
Commenting has been closed for this post.
Free Healthbeat Signup
Get the latest in health news delivered to your inbox!