Heart Health
Finding omega-3 fats in fish: Farmed versus wild
ARCHIVED CONTENT: As a service to our readers, Harvard Health Publishing provides access to our library of archived content. Please note the date each article was posted or last reviewed. No content on this site, regardless of date, should ever be used as a substitute for direct medical advice from your doctor or other qualified clinician. 
Recently, a Harvard Heart Letter subscriber emailed us a question: Is there a difference between farm-raised and wild-caught salmon in terms of omega-3 fatty acid content?
I've wondered about this myself while standing at the fish counter at my local grocery store. I can often find farm-raised Atlantic salmon for about $6.99 a pound, while the wild-caught salmon may be nearly twice as expensive. Salmon and other fatty fish are the main dietary source for omega-3 fatty acids, which are known to lower the risk of heart disease.
It turns out that you probably won't shortchange your heart if you choose the less-costly farmed salmon, as both types seem to provide similar amounts of omega-3s per serving. But that's likely because farm-raised salmon tend to have more total fat — and therefore more omega-3 fat — than wild ones.
How the total fat content of salmon measures up
As Dr. Bruce Bistrian, professor of medicine at Harvard Medical School, explained to me, fish are what they eat. "In the wild, salmon eat smaller fish that are high in EPA and DHA — the beneficial, long-chain omega-3 fatty acids." Farm-raised salmon eat high-protein food pellets. While location and environmental changes can affect the diet of a wild salmon, the flesh of a farmed fish reflects the farmer's choice of pellets. In particular, farmers often feed the young salmon pellets made from plant and animal sources, then add the more expensive fish- and fish-oil–enriched pellets later in the fish's lifespan.
A study that measured fatty acids in 76 different fish species from six regions of the United States found big variations in the omega-3 content in the five different salmon species tested — especially the two farm-raised varieties. The omega-3 content ranged from 717 milligrams (mg) to 1,533 mg per 100 grams of fish (equal to a "standard" 3.5-ounce serving). Compared to the wild-caught varieties, farmed fish tended to have higher levels of omega-3s, but they also contained higher levels of saturated and polyunsaturated fats. But the amount of saturated fat isn't alarming. For comparison, a serving has about 1.6 grams, which is about half as much in the same amount of flank steak.
The best choices for salmon — and the rest of your plate
Bottom line: Don't stress too much about your salmon selection. Follow the American Heart Association's advice to eat two servings of fish a week, letting affordability and availability guide your choices. As for me, I often opt for farmed salmon for dinner once a week or so, but I'll splurge on wild salmon if it looks especially good. When I have canned tuna, I look for the "chunk light" variety, which is lower in mercury than other varieties. (For more on that topic, see one of my previous blogs). Other good fatty fish choices include sardines, herring, bluefish, and mackerel.
And don't forget to keep the big picture in mind when choosing what to eat. Nutrition experts like Dr. Bistrian stress that much of the most compelling evidence about a heart-healthy eating patterns comes from studies of the Mediterranean diet, which includes fish as well as lots of fruits and vegetables, whole grains, nuts and olive oil but minimal amounts of meat and dairy. "If you eat more fish in the context of other changes in your diet, that's more likely to confer a benefit," says Dr. Bistrian.
About the Author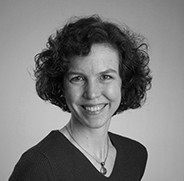 Julie Corliss, Executive Editor, Harvard Heart Letter
Julie Corliss is the executive editor of the Harvard Heart Letter. Before working at Harvard, she was a medical writer and editor at HealthNews, a consumer newsletter affiliated with The New England Journal of Medicine. She …
See Full Bio
View all posts by Julie Corliss
Disclaimer:
As a service to our readers, Harvard Health Publishing provides access to our library of archived content. Please note the date of last review or update on all articles.
No content on this site, regardless of date, should ever be used as a substitute for direct medical advice from your doctor or other qualified clinician.
Comments
SAP APO Online Training classes
December 29, 2015
Chris Iorio R.Ph.
December 24, 2015
I work at one of the largest suppliers of oils into the North American nutritional supplement industry. We offer both Wild Alaskan Salmon Oil and have in the past offered Farm Raised Salmon Oil. We had to discontinue the farm raised material in 2014 because the total level of EPA and DHA had dropped to 4-6%, Wild Alaskan Salmon Oil is more in the range of 20-25%. Its also important to note that the level of environmental contaminants like heavy metals and organic contaminants like PCBs are significantly higher in farm raised salmon oil vs wild salmon oil, they can be about 2-3 times higher. We can purify the fish oil via treatment with activated carbon and distillation, but you can't do that with the meat. The study says that the farm raised salmon has higher fat content vs the wild, which is one reason why a consumers will have higher exposure to all oil soluble contaminants like PCBs with farm vs wild, so not only are the levels higher in the farm material but you eat more of it. Also this likely means that you will consume more calories, saturated fat and calories per serving. The study says that the level of omega-3 is higher in the farm vs the wild salmon. Unless the fat content in the farm vs wild material is much much higher I don't see how the levels of EPA and DHA could be higher in the farm vs the wild. One thing we did see is that the level of ALA which is a vegetable form of omega-3 found in vegetable oils like canola(rapeseed) and flax was much higher in the farmed salmon oil, it was something like 10-15%. This is most likely coming from the feed they give to farm raised fish. ALA needs to be converted to the animal form (in the body) such as EPA or DHA. So ALA is an inferior form of omega-3 fatty acids. But this might explain why the study thinks the levels are not so different, but ALA is not equal to EPA or DHA so the levels are very different. So in conclusion I'm in the fish oil industry and I have concluded that farm raised salmon is significantly inferior to wild salmon. But with that said I still think farmed salmon is an ok meat/protein source, certainly better that processed meats but from all I have seen wild is superior to farm raised salmon. But just to be clear this is mostly based on my experience testing the oils from those fish not the fish/meat.

Chris Iorio R.Ph.
President
Jedwards International Inc
SAP APO Online Training
December 24, 2015
Chris Jones
December 23, 2015
Great article as I had wondered that myself. I always paid for the more expensive Salmon but at-least now I can start buying the farm raised one's instead.

I see a new opportunity for the Salmon farmers to market is the grade of pellets that the fish are feed. This sounds to be a important part in determining the fish oil content.

Chris Jones
Raw Burn Diet
John Ross
December 23, 2015
Julie, please don't eat wild Atlantic salmon! They are overfished at sea and the stocks are being badly depleted! Plus, climate change and warming rivers are also affecting salmon survival. See:

http://www.cbc.ca/news/canada/new-brunswick/greenland-devastating-atlantic-salmon-says-conservation-group-1.3106018
Melinda Hemmelgarn
December 23, 2015
My concerns about farm-raised salmon have to do with how they are raised and the sources of the feed in the fish pellets. My understanding is that they contain/ may contain GMO soy as well as chicken and/or feather meal. Plus, if the fish are raised in close quarters in pens, they may also receive anti-microbials to treat or prevent disease. Many issues relating to farmed fish outside nutrient content are explained here: http://www.foodandwaterwatch.org/sites/default/files/fishy_farms_report_oct_2011.pdf

The FDA states that consumers can learn more about how GE farmed fish are raised by contacting the company but AquaBounty would not reveal the contents of their fish food when asked. So lack of transparency is a concern. There is still time to send comments to FDA re labeling. http://www.fda.gov/ForConsumers/ConsumerUpdates/ucm472487.htm

Melinda Hemmelgarn, M.S., R.D.
Commenting has been closed for this post.
Free Healthbeat Signup
Get the latest in health news delivered to your inbox!