Harvard Health Blog
Dietary rut? 5 ways to snap out of it
Why is it that despite so many interesting foods in the world, we sometimes fall into a dietary rut? For busy working families, lapsing into a boring menu routine may be due to a lack of time, planning, or know-how. Years ago, when I anchored the local TV news at dinnertime, my husband Jay made noodles with takeout meatballs so often that our three kids (even the baby) would tease him about it. "I didn't know how to cook and I didn't give much thought to dinner until everybody was hungry," remembers Jay, my prince who would work all day, pick up the kids, and feed them before I got home. "We'd have leftovers of whatever you'd made or I'd go with the old standby." (It could have been worse; Jay's specialty in college was chili from a can.)
Unfortunately, a lack of variety and a reliance on convenience foods come with unappetizing pitfalls.
The risks of a dietary rut
Eating the same foods frequently deprives you and your kids of the flavors and textures that make meals adventures and turn your kids into healthy eaters. It also limits nutrient intake. "You need a wide variety of vitamins and minerals. In order to get them, you need to eat different types of fresh foods every day," says Teresa Fung, adjunct professor in the nutrition department at the Harvard T.H. Chan School of Public Health.
Those nutrients should come from fresh vegetables and fruits, lean proteins, legumes (beans and lentils), nuts and seeds, healthy fats (avocados, olive oil), and low-fat dairy products.
Relying on prepackaged food or takeout meals can subject you to unhealthy ingredients like refined carbohydrates; saturated or trans fats; high amounts of salt; and lots of calories, preservatives, and additives. An unhealthy diet is associated with an increased risk for many chronic conditions, such as high blood pressure, heart disease, obesity, and cancer.
Easy ways to bust the dietary rut
Fortunately, breaking out of a dietary rut isn't hard. Fung offers these suggestions:
1.   Get variety elsewhere. "A lot of grocery stores have a good number of healthy, prepared foods, and you can pay by the ounce," Fung says. She recommends preparing the protein at home (like fish or chicken) and buying the side dishes — vegetables, whole grains, or salads — to bring home. "Make it something you wouldn't normally eat," she says.
2.  Be adventurous. "Try something unusual at least every other week. Make it yourself or get it from a restaurant," Fung suggests. Caution: focus on vegetables or protein, and avoid anything with a lot of butter or cream. Need ideas? Pick a country and look up traditional dishes and recipes on the Internet.
3.  Try a subscription meal kit. You choose the menu on a website, and the premeasured, fresh ingredients arrive at your door. "Go for something with lots of vegetables and whole grains, and a chunk of protein," Fung says. There are many meal kit services. Two of the biggest are Hello Fresh and Blue Apron. Prices per person, per meal, range from $10 to $12.
4.  Cook in batches. Cook once or twice a week and eat leftovers in between. Make a large entree (like white bean soup), broil several chicken breasts, or cook a few side dishes (like brown rice, quinoa, or cooked spinach) that can be eaten throughout the week. "It's easier to cook 14 carrots in one day than two carrots per day for seven days in a row," Fung points out.
5.  Get your kids in on it. They'll be more inclined to eat it if they helped prepare it.
A few more tips
Jay and I finally realized that the key to variety in our family meals was planning. Now, in about half an hour on the weekend, we come up with healthy, interesting menus and shopping lists for the week.
We take turns making dinner, and we batch-cook a lot of meals.
Our other secret weapon: a gorgeous gas grill. It was a gift from Jay's loving mom, and it turned my hubby into an inspired cook who can grill everything from salmon and veggies to dessert peaches. So there's no more teasing about noodles when Jay makes dinner; you'll only hear compliments to the chef!
About the Author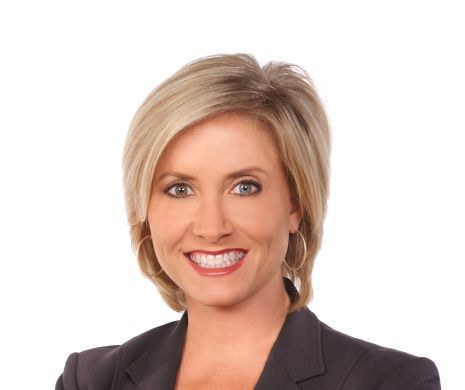 Heidi Godman, Executive Editor, Harvard Health Letter
Heidi Godman is the executive editor of the Harvard Health Letter. Before coming to the Health Letter, she was an award-winning television news anchor and medical reporter for 25 years. Heidi was named a journalism fellow …
See Full Bio
View all posts by Heidi Godman
Disclaimer:
As a service to our readers, Harvard Health Publishing provides access to our library of archived content. Please note the date of last review or update on all articles.
No content on this site, regardless of date, should ever be used as a substitute for direct medical advice from your doctor or other qualified clinician.
Comments
Rick Weissinger
June 26, 2018
I can't believe Teresa Fung of all people is recommending people eat more fish and chicken. She knows better than 99.9% of the world's population does that soy products and legumes are healthier and far less toxic sources of protein.
Home cooking is a precious past time that is the back bone of family and social gatherings. Think of any celebration where food or drink does not play some part. Food has always been the way our ancestors socialized and celebrated special occasions. It also is the main contributor to individual health as it supplies the vitamins and minerals from the hard earth that run all of our biological processes and more importantly energy, immune function, hormones and cellular repair. In fact I can not think of a singular remedy that could repair the nation's health better and cheaper than home cooked meals prepared with knowledge and skill. If we saw a trend towards fresh produce at home we may well see a down turn in "fast food fatalities" as better health is cost effective on reducing the general need for medications and health facilities. The magic bullet is the body itself. The blue zone or where the longest living people in the world reside have at its core fresh local produce prepared in the home. Feed the nation and reduce the health bill with home cooking?
Re. "Dietary Rut"
Yes, batch cooking is great, but freeze some down(I use glass jars labeled with tape & a Sharpie). It's not good for the immune system to be repeatedly exposed to the same foods, as that is how intolerances develop.

I've been on a five-day rotation diet for several years now. There are several choices in every category each day- although I have intolerances which limit my choices.
noticed red wine arrested my impending migraines. Been taking resveratrol now 6 months. Previously suffered one migraine a week. Have had no migraines since taking resveratrol Have degrees in biochemistry and pharmacology. I'm not going back.
Commenting has been closed for this post.
Free Healthbeat Signup
Get the latest in health news delivered to your inbox!