Harvard Health Blog
After hip fracture, exercise at home boosts day-to-day function
ARCHIVED CONTENT: As a service to our readers, Harvard Health Publishing provides access to our library of archived content. Please note the date each article was posted or last reviewed. No content on this site, regardless of date, should ever be used as a substitute for direct medical advice from your doctor or other qualified clinician. 
If you know many people over age 65, you probably know someone who has broken a hip. Every year, a quarter of a million Americans do this, commonly after a fall. After a hospital stay and the rehabilitation therapy that follows, many people still can't do things they used to do with ease, like dressing, rising from a chair, or climbing stairs. A report in this week's Journal of the American Medical Association shows that simple exercises done at home can make a big difference in recovering from a broken hip.
Physical therapist Nancy K. Latham, PhD, of Boston University and colleagues taught people who had finished rehabilitation for a broken hip how to do simple exercises at home. The volunteers had limited contact with physical therapists or other healthcare personnel.
The exercises were chosen to be "functional," meaning they mimicked the kinds of things people normally do in their daily lives—rising from a chair, climbing steps, lifting a bag of groceries, and the like. People who did the exercises three times a week for six months ended up with better function and mobility than a comparison group who just received healthy nutrition advice but no at-home exercise training.
The typical path after a hip fracture is intensive inpatient rehab, often in a nursing facility, before going home. This study shows that rehab should not stop once the person goes home or stops seeing a physical therapist.
"I think it is so important for people to continue physical therapy, even on their own, at home," says Dr. Suzanne E. Salamon, associate chief for clinical geriatrics at Harvard-affiliated Beth Israel Deaconess Medical Center. "Too many people finish rehab and then don't keep doing it on their own, which does not help."
Just do it
The JAMA study had features built in to keep participants on track. A physical therapist went to participants' homes to help with the first three exercise sessions. Participants were given a DVD of the exercises, and a DVD player if needed. They also got a monthly check-in telephone call from the physical therapists, and were asked to mail in an exercise calendar twice a month to chart their stick-to-itiveness with the program.
"Generally speaking, people don't do as well with at-home rehab," says Thomas Storer, PhD, assistant professor of medicine at Harvard-affiliated Brigham and Women's Hospital. "Without someone to lead and motivate, patients have to rely on their own initiative to do the work. However, this study showed that most people stuck with the program over six months of home training — quite a commitment for many — with minimal supervision by physical therapists. Their model of in-home therapy has shown very encouraging results."
Keep moving for life
Doing your physical therapy "homework" after a hip fracture can save your life. The period after injury is hazardous: Within two years of a hip fracture, more than half of men and 40% of women are either dead or living in a long-term care facility. The sooner you return to daily physical tasks after surgery or being injured, the healthier you'll be . "Complications following hip surgery involve blood clots, pneumonia, wound infections, and more, all of which can be reduced with activity," Dr. Salamon says.
Extended bed rest after a major injury or surgery can feed a downward spiral of physical deconditioning and additional health problems. "It only takes a few days of inactivity from something like a hip fracture to get muscle weakening, and unfortunately it can take a lot longer to build it back up," Dr. Salamon says.
About the Author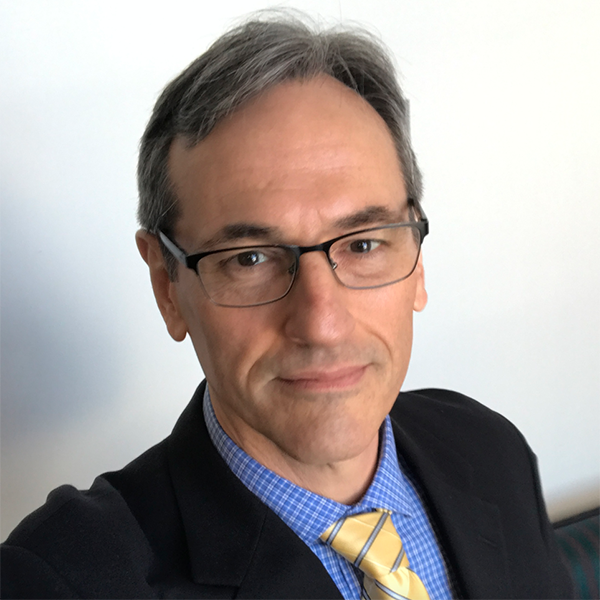 Disclaimer:
As a service to our readers, Harvard Health Publishing provides access to our library of archived content. Please note the date of last review or update on all articles.
No content on this site, regardless of date, should ever be used as a substitute for direct medical advice from your doctor or other qualified clinician.
Comments
Deadlift Benefits
April 10, 2014
After a hip fracture, exercise is critical, all the more so before, and perhaps doing core body weight lifting like deadlifts can keep our bones stronger so that we do not suffer such a serious injury. I have a torn medial meniscus and was terrified of doing deadlifts or squats, but I did start, and in 6 months even at the age of 56, I lost 75lbs as I document on hashimashi.com and my legs and knees feel much stronger than in the last 10 years, when I first hurt my knee.
I had a hip replacement a year ago. The day after surgery I was encouraged to walk in the hospital hallways. Dr. said it would not do any damage to bear full weight immediately, so I walked as much as I could. Home the 2nd day after surgery and immediately walked 2 blocks.
Increased distance gradually and noticed daily reduction in pain. I recovered much faster than people who did not exercise as much. I did not take pain pills or use crutches. Used a walker for a few days for balance. Expect pain. It is a good measure of healing. I went downhill skiing the following season at age 73. Advice: push yourself to keep active.
analisa smith
April 7, 2014
Hi
I just fell really badly and have fractured hip aged 51 – feel about 84 but otherwise fit and active – not overweight or on any meds – had plate and pins put in a week ago – now at home (or rather parents' flat) – physio booked for a week on Wednesday – seems an awful long time to wait – meanwhile getting around on a zimmer frame – any advice re exercises? is it possible to do too much and how would you know? (very uncomfortable bottom today!) – i can't be the only non-elderly, non- brittle bone person to have done this!!!
Hey Analisa, You are not alone. I'm 52 and broke my hip on March 10th, just walking. They tied the break back to a mountain biking fall I had in November, they figure I fractured it then and it finally broke in March. Anyway 3 screws in my hip and recovery is slow but getting better. Using a walker I'm allowed to put 1/3rd of my weight on the leg then 2/3rds starting next week. I have had in home PT since I was released from hospital. The exercises are mostly isometric but they help. The sitting knee raises are the toughest and most painful. My doc told me that I can over-do-it and that could cause the screws to back out. He said follow his instructions on weight bearing and the PT exercises. Once I'm up to 100% weight bearing, by end of April, out patient PT will start and then I can push it. My break is a intracapsular fracture, hence the 3 screws, from what you said your break sounds like it is further down the bone. In any case the exercises and recovery process could be entirely different. Check with your doctor, ask lots of questions and be annoying if you must. Best of luck and speedy recovery.
Hi Analisa,
I broke my hip January 31st whilst skiing in Italy, intracapsula fractured and 3 screws like Andrew. Started PT as soon as I got home, been on crutches from the start but was only allowed to start weight bearing after 7weeks and then only 10kg I have built it up to 25 now (10 week mark) I go for another X-ray on the 1st May and hope they will tell me it's knitting together and I can put more weight through it, I'm also 51 and finding it very frustrating, just have to keep telling myself it will take time. I've seen two doctors/surgeons since I came home and both have urged on the side of caution. I think the pt is extremely important and to also try and keep your spirit up. I also agree with Andrew ask lots of questions.
Best wishes
Steph
I am getting back to normal life slowly after my surgery. I was under treatment for around 6 months and then doc referred me to Dynamic Physiotherapy (www.dynamicphysiotherapy.ca), clinic which is near to my place. I started my therapy with simple hands and leg motions, then moved to small walks, then started doing some aqua therapy; I think after that I really felt I am gaining my strength and my posture improved. I felt the change in me. I am continuing with my therapy and I know that I will be able to walk as before and live a normal life soon.
www.TheBestSuspensionTrainers.com
March 11, 2014
Good article – my mom is 77 and has been strength training for nearly 25 years. Bodyweight squats, deadlifts with light weights, push ups and dips for triceps are excellent exercises that you can do at home with very little to no equipment.

Thanks
Scott
kumar kunal yadav
March 10, 2014
my right foot fractures fully 14 feb and dr. Plaster 17 feb . How many days take improve . Because i am a fast baller my team . Then i play and run after may because dr has told that at least take 3 months for imrovement.
Lisa Basset
March 7, 2014
The typical path after a hip fracture is intensive inpatient rehab, often in a nursing facility, before going home. This study shows that rehab should not stop once the person goes home or stops seeing a physical therapist.
Chiropractic treatments in Houston
March 5, 2014
Thank You so much for such Usefull post..It will help us surely..
Chiropractic treatments in Houston
March 5, 2014
Arthritis could be the reason your body feels stiff and feels pain while moving around especially in the morning or after resting. There could be pain and swelling in the joints also. Complaint of the hands, lower back, hips, knees and feet are the most common. This is why it becomes difficult to walk, climb the stairs, pick up things, use computer, cutting, or brushing. In certain cases it is systemic and can involve any organ or system in the body.
behraoui7
February 27, 2014
Tank you for this great article and you can find more about
inside deal 2014 review
Definitely important to keep active after a fractural surgery and in general for daily health. Nice article
Payam Tizabgar
February 24, 2014
Thanks for sharing this interesting article.
Exercise is very important for health.
eve rider
February 23, 2014
A very interesting article about home therapy for hip replacement .
I had a broken femur bone.
I had my surgery in 2010, a hip fracture that was repaired with 3 screws, the screws broke the Hip had to be fully replaced, the surgeon told me there was no healing taken place.
I am still not my old self, walking is very painful , I do not have strength in my legs.
It was my favorite sport.
Where is the exercise, you are advertising on the head of your letter. Where can I buy a tape, read up on it. I am 77 but I feel in the moment like 90 years old.
Taking in the moment water therapy, but my legs are still painfull and walking without a walker is very hard.
amarvoice.net
February 22, 2014
A visually refreshing and knowledgeable blog. Web shaping or designing and Blogging Tips
M. G. Rabbi
February 22, 2014
A thoroughly grateful reading feel you are having reading this blog.
Thanks for share
Maria-Luisa Berry
February 21, 2014
Thank you for addressing the topic or exercise after hip surgery. After a total hip replacement due to avascular necrosis of the hip, I find myself afraid of many types of exercise because I am not sure they will be good for me. My rehab consisted of two post-op visits while still in the hospital and one more session a week later. No more physical therapy for me! I feel insecure and think I require some kind of follow up to make sure my exercise program is adequate. Since my insurance does not give me that option, I need to find education on the subject.
Julia Meadows
February 22, 2014
I had a hip replacement at Piedmont Hospital in Atlanta in March, 2013. I was in the hospital three days with PT and OT. I came home and had Care South Rehab in home 5 days a week with PT's and a nurse. After 3 weeks I begin PT with Cantrell Center 25 miles from home 2 times a week for a month. I also did preoperative exercises from the hospital prior to surgery and I continue to do the exercises from Care South even today. I also went online got a Silver Sneaker Card and I go to a gym (free), I worked primarily on the bicycle at the gym, I am now also working on the treadmill for about 15 minutes a day and the bicycle 30 minutes. I am 67 years old. I was so afraid of losing my freedom to be mobile. I have learned to be careful and anytime that I am not feeling confident, I just use the rollator and keep on going. My rollator is very handy, I can use the seat to empty the dishwasher and put my dishes up-I stack things on the seat and roll them where they belong. I also use it when putting a heavy pot on the stove. The exercise and mobility are very necessary to maintaining my quality of life. Do it!
Commenting has been closed for this post.
Free Healthbeat Signup
Get the latest in health news delivered to your inbox!