By

Robert H. Shmerling, MD, Senior Faculty Editor, Harvard Health Publishing; Editorial Advisory Board Member, Harvard Health Publishing
Osteoarthritis is a common and potentially debilitating condition. It's a degenerative joint disease (often called the "wear-and-tear" type) in which the smooth lining of cartilage becomes thinned and uneven, exposing the bone beneath.
Although osteoarthritis is tightly linked with aging, we now know there is more to it than age alone: genetics, weight, physical activity, and a number of other factors can conspire to make it more likely that someone will develop osteoarthritis while someone else won't. Osteoarthritis is the primary reason that more than a million joints (mostly hips and knees) are replaced each year in the US.
Treatments short of surgery can help but they don't always work well, don't cure the condition, and may be accompanied by side effects. Surgery is usually the last resort, reserved for people who have declining function, unrelenting pain, or both despite trying other treatments such as pain relieving, nonsteroidal anti-inflammatory drugs (NSAIDs) such as ibuprofen (Advil, others) or naproxen (Aleve, others), or injections of steroids or hyaluronic acid (a type of lubricant). Nonmedication approaches can also help, such as loss of excess weight, physical therapy, or use of a cane or brace.
Calling steroid injections into question
Steroid injections can quickly relieve inflammation in the joints, and the effects may last from several weeks to several months. I've seen a number of patients who got significant relief from steroid injections every three or four months. But, a new report of one medical center's experience and a review of past research came to some concerning conclusions about joint injections for osteoarthritis of the hip or knee. These included:
a lack of compelling evidence that they work
about 7% to 8% of people getting steroid injections seem to worsen, with their arthritis accelerating "beyond the expected rate"
unusual fractures may occur (in about 1% of people)
bone damage (called osteonecrosis) (in about 1% of people).
Other side effects include a temporary increase in blood sugar, bleeding into the joint, and, quite rarely, infection. And, of course, the injection itself can be painful, although numbing medication is usually provided.
The authors suggest that doctors order x-rays before each injection and not perform injections if there is evidence of any of these complications or unexplained pain. However, it's not clear how effective this approach would be.
Now what?
The findings of this report regarding injections of steroids for knee and hip osteoarthritis are disappointing, especially for those who have not improved with other treatments.
Regarding the benefit of the injections, it's important to keep in mind that even if the average benefit of a treatment is small, it does not mean that treatment is useless. Though temporary, some people do report significant improvement with steroid injections.
It's also not entirely clear that the problems described in this study are actually caused by the steroid injections. And, from my own experience, the rates of complications seem high to me. That said, a 2017 study did find that people getting steroid injections had more thinning of joint cartilage than those getting placebo injections.
In my own practice, I'll still offer a steroid injection for osteoarthritis, but only after carefully reviewing the potential risks and benefits. If it is not terribly helpful, I would not encourage repeated injections. On the other hand, if it works well, a limited number of injections (up to three or four per year is a common limit) may reduce pain and improve function and quality of life.
Restricting the injections to those who improve the most and limiting the number of injections each year may be a better strategy than eliminating steroid injections altogether, especially since the most serious side effects are quite rare.
We'll need additional studies that examine the type, dosage, and frequency of steroid injections that might provide more benefit than risk. And we'll need better ways to predict who will improve the most. Until then, I think it's important to keep an open mind about just how helpful — and how safe — steroid injections for osteoarthritis truly are.
About the Author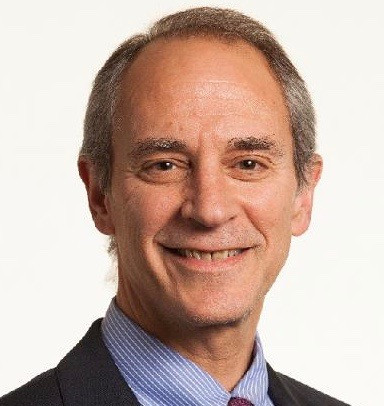 Robert H. Shmerling, MD, Senior Faculty Editor, Harvard Health Publishing; Editorial Advisory Board Member, Harvard Health Publishing
Dr. Robert H. Shmerling is the former clinical chief of the division of rheumatology at Beth Israel Deaconess Medical Center (BIDMC), and is a current member of the corresponding faculty in medicine at Harvard Medical School. …
See Full Bio
View all posts by Robert H. Shmerling, MD
Disclaimer:
As a service to our readers, Harvard Health Publishing provides access to our library of archived content. Please note the date of last review or update on all articles.
No content on this site, regardless of date, should ever be used as a substitute for direct medical advice from your doctor or other qualified clinician.