By

Claire McCarthy, MD, Senior Faculty Editor, Harvard Health Publishing
Follow me on Twitter @drClaire
It's summer — time for vacations, summer camp, outdoor activities, and all sorts of other fun. Some of those fun summer activities, though, can have health and safety risks.
Here are six things you can do to help be sure that everyone's summer memories are good ones:
Use sunscreen. This sounds obvious, but often we still forget to use it. We remember when we go to the beach or pool, but we don't always think of it when we go sightseeing, do gardening, go to an outdoor event, or just play outside. If your child is going to be out in the sun, use sunscreen. Use a sunscreen that is water resistant, at least SPF 30, and blocks both UVA and UVB rays. Cover all exposed skin, and remember to reapply every couple of hours, sooner if your child has been in the water. Not only does this protect your child from the discomfort of sunburn, it may prevent future skin cancer.
Make sure your child is always supervised around water. Never rely on flotation or safety devices such as lifejackets; while they can be helpful and should be used whenever recommended (like when kayaking or on other boats), there is simply nothing that takes the place of constant supervision. Drowning can be very quiet; if you wait to hear your child yell for help, you will miss it. Summer can be a good time to improve your child's swimming skills. While even good swimmers can drown, all children should learn to swim; check out swimming lessons in your area. And remember, if you have a pool, it should be fenced on all sides, separated from the house, and have a self-latching or self-locking gate.
Use insect repellent. Experts are saying that this year could be a bad one for ticks especially, and while most of the time mosquito bites just lead to itching, they can lead to illnesses like West Nile or Zika. So along with getting into a sunscreen habit, get into the habit of using insect repellent when your child goes outside. The chemical that gives the best protection against both mosquitoes and ticks is DEET (N, N-diethyl-meta-toluamide). The higher the percentage of DEET, the longer it protects; don't use higher than 30% on children, and don't reapply. While the most common side effect of DEET is skin irritation, there is a very small risk of brain effects such as seizures. Oil of lemon eucalyptus can be effective as well and has fewer side effects, so it can be a good choice if the risk of bites is a bit lower. The Environmental Protection Agency has a great tool that can help you choose insect repellents based on what you are trying to protect against and for how long.
Make sure your child wears a helmet when recommended. Whether it's biking, riding a scooter, or playing sports such as baseball or football, helmets can keep your child's head — and brain — safe. The Consumer Product Safety Commission has some really useful information for choosing the right and best helmet for different activities.
Use your lawn mower safely. Every year, thousands of children are hurt due to lawn mowers, and some of those injuries can be serious. Remember that a child should be at least 12 years old before using a push mower and at least 16 before a riding one, and that sturdy shoes and eye protection are crucial for whoever uses the mower. Always check the lawn before mowing to look for anything that might become a projectile, and when purchasing a push mower, look for one that stops moving forward when the handle is released. If you have young children, it's best to have them play inside when you mow. The American Academy of Pediatrics has a video that reviews lawn mower safety tips.
Review what to do if your child gets lost or separated from you. When you are outside, especially in the woods or in crowded public places, it's easy to get separated. While cell phones are helpful, not all children have them, you can't count on reception, and the battery doesn't last forever. Whenever you go somewhere, talk about what to do if you get separated. Have a meeting place, identify the "helping people" such as staff or policemen that are safe to go to, and otherwise talk through possible scenarios. It only takes a minute to do and can make all the difference.
About the Author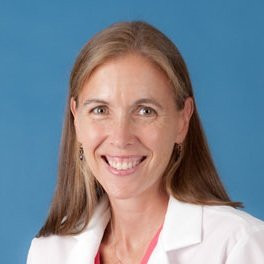 Claire McCarthy, MD, Senior Faculty Editor, Harvard Health Publishing
Claire McCarthy, MD, is a primary care pediatrician at Boston Children's Hospital, and an assistant professor of pediatrics at Harvard Medical School. In addition to being a senior faculty editor for Harvard Health Publishing, Dr. McCarthy …
See Full Bio
View all posts by Claire McCarthy, MD
Disclaimer:
As a service to our readers, Harvard Health Publishing provides access to our library of archived content. Please note the date of last review or update on all articles.
No content on this site, regardless of date, should ever be used as a substitute for direct medical advice from your doctor or other qualified clinician.