Child & Teen Health
4 back to school tips to get your child off to a great start
Follow me on Twitter @drClaire
Summer is winding down; it's time to think about school again. As you pick out new clothes and backpacks, here are four back-to-school preparations that can make a real difference in your child's health and academic success this school year.
Get your child on a good sleep schedule — with good sleep habits. During the summer, we often let our children stay up late, which is fine if they can sleep late in the morning — but it's not so fine when school starts. To avoid rude awakenings (so to speak), get your child started on his school sleep schedule at least a week before school starts. Children should get 8-10 hours of sleep every night, so count back from when they need to wake up to find the right bedtime. Switching to an earlier bedtime isn't easy. You will likely need to wake your child earlier and adjust your family evening schedules to accommodate the change. Remember that screens (TV, phone, computer, tablet) emit a light that can "wake up the brain" and make sleeping harder, so turn them off a good hour before bedtime (phones should be charged outside the bedroom). Get your child — and your family — into habits that will make for healthy sleep all year round.
Plan healthy lunches and snacks. Use the end of summer to talk with your child about healthy food they can bring to school. Try out some new fruits and vegetables, find yogurts and cheese and nuts (if the school allows nuts) they like, look at recipes together, buy some containers to pack food and drinks to bring with them. If they have some time to plan with you and get excited, you may be able to avoid sending junk food and sweets.
Make an appealing homework place, and decide on a routine. They should have a quiet, well-lit, pleasant place to do their homework. For younger children, it should be where you can easily supervise, but not necessarily in the middle of family chaos. For all ages, the homework place should involve a desk or table, and should not be near a television. Fix the area up ahead of time, with things like a good lamp, a cup for pencils and pens and a pencil sharpener. Decide together when in the day your child will do homework (right after school, before dinner, after dinner, etc.) You can always change it up later if it doesn't work out, but having both the space and the time in place on the first day of school gets things started on the right foot.
Plan activities — and downtime. It's important that your child be active, so signing up for a team sport or other physical activity (like a martial art or rock-climbing) can be a good idea, and it can be fun to learn to do something like draw or play an instrument. Sit with your child and plan out some after school activities. Be sure that there is enough time for homework and sleep — and be sure that there is downtime every day too, as this is crucial for your child's mental health. Your child needs time to relax and play no matter what their age. Every day there should be time that is unscheduled that your child can use in whatever way they want. It's time you need, too!
These four things may seem basic and simple — but they are basic and simple things that not only can get lost in the shuffle (in part because they seem so basic and simple), but that can be very effective when families do them. So give them a try. You'll be glad you did.
About the Author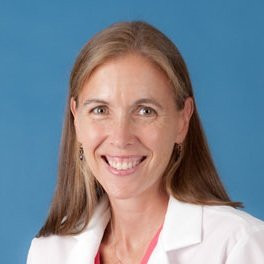 Claire McCarthy, MD, Senior Faculty Editor, Harvard Health Publishing
Claire McCarthy, MD, is a primary care pediatrician at Boston Children's Hospital, and an assistant professor of pediatrics at Harvard Medical School. In addition to being a senior faculty editor for Harvard Health Publishing, Dr. McCarthy …
See Full Bio
View all posts by Claire McCarthy, MD
Disclaimer:
As a service to our readers, Harvard Health Publishing provides access to our library of archived content. Please note the date of last review or update on all articles.
No content on this site, regardless of date, should ever be used as a substitute for direct medical advice from your doctor or other qualified clinician.
Comments
Marianne Passo
September 12, 2016
Children have a capacity for understanding things much different from a few years ago , we must adapt to their requirements , to the speed and to think more faster about the future of your kids, I tried to manage better crises with my kids.
I do agree with your tips. It is absolutely right that we have to keep our children's health. Your tips are really simple and easy to do. However, it gives a high impact to them. I am sure these tips could apply easily by other people. Thanks for sharing this useful tips.
BJC Health - Physiotherapist
August 18, 2016
Really a great article post indeed. You have covered good tips for "back to school". You're right @Bryan we need to pay full payment for a new lesson books and then selling it back for a third of the price. It is a shameful act. Government should stop this robbery on the name of education.

~Ray
Bryan Slodden
August 16, 2016
Alot of these "back to school" articles dont actually provide children with some useful knowledge especially when it comes to saving money. This one had some great tips, the only thing I didnt see on here was anything about textbooks. I think having to pay full price for a new textbook and then selling it back for a third of the price is highway robbery! After my son came home telling me he had to buy 350 dollars worth of textbooks and then that same semester only got 87 dollars back… we were done. After some research on the best prices we found a site that does a price comparison so whenever we buy or sell a book back we always get the most money. Its really not like me to comment on stuff like this or talk bad about anyone but I really think these textbook companies are making way too much money for a book that is only used for one semester and then never again! Its so important to be prepared in every way you can for your school year and I think if you stay organized with some of the tips this article has and dont pay full price for everything you need your kids will be just fine. Great Job Claire nice article
Commenting has been closed for this post.
Free Healthbeat Signup
Get the latest in health news delivered to your inbox!