Ask the doctor: Why did the doctor ask about my marital relationship?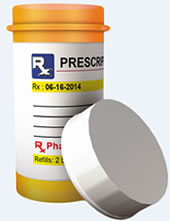 Image: Thinkstock
Q. I recently went to the emergency room after I accidentally banged my head against a door frame and came away with a big bump and black eye. The doctor caring for me asked me questions about my relationship with my husband. Why did he do that?
A. Actually, it's great that he did! He was probably concerned that you might have been the victim of abuse and was likely trying to determine whether someone had inflicted that injury on you. In nearly every state, health care professionals, long-term care facility personnel, and mental health professionals must report elder abuse. For the purposes of reporting, "elder" is defined as 60 years or older.
Elder abuse is generally divided into two categories, intentional and unintentional/neglect. Intentional abuse is a conscious and deliberate attempt to inflict physical, emotional, or financial harm, often reflecting a desire to control. Unintentional abuse or neglect is an inadvertent action resulting in physical, emotional, or financial harm, usually resulting from ignorance, inexperience, lack of desire to provide proper care, or inability to do so.
To continue reading this article, you must
login
.
Subscribe to Harvard Health Online for immediate access to health news and information from Harvard Medical School.