Should you take a statin to prevent a heart attack or stroke?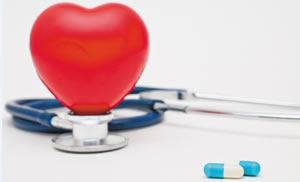 Photo: Thinkstock
New guidelines may expand female candidates for these cholesterol-lowering drugs.
Statins are potent cholesterol-lowering drugs. However, they also have other effects that protect against heart attack and stroke. For that reason, new Guidelines released November 12 from the American College of Cardiology and the American Heart Association have broadened recommendations for use of these medicines. Cholesterol levels no longer are the main factor. As a result, if you're not taking a statin drug now, you may be advised to start.
The new guidelines provide doctors with a more specific formula for estimating the risk of atherosclerotic cardiovascular disease. It considers your risk not just of a heart attack, but also of a stroke. That could mean some people who now take a statin just to lower their cholesterol may be advised to go off the drug.
To continue reading this article, you must
login
.
Subscribe to Harvard Health Online for immediate access to health news and information from Harvard Medical School.