How to avoid a disabling stroke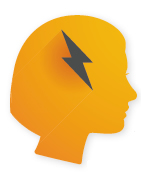 Strokes hit women hard. Self-care is key to preventing a stroke and minimizing the damage if you have one.
This year an estimated 425,000 women will have a stroke, and 55,000 will die from one. Women are more likely than men to have strokes, and they are also more likely to be disabled or to die from them.
There are two basic reasons women fare worse than men, says Dr. Natalia Rost, director of the Acute Stroke Service at Harvard-affiliated Massachusetts General Hospital. One is that the first stroke happens later in life for women, when they are more likely to be in declining health and less likely to have someone at home to care for them. The other is that women may be less likely to acknowledge the signs of stroke and to get help as soon as men are.
To continue reading this article, you must
login
.
Subscribe to Harvard Health Online for immediate access to health news and information from Harvard Medical School.