Ask the doctor: When to remove carotid blockage?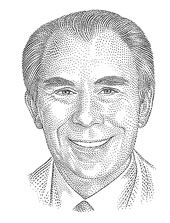 Anthony L. Komaroff, M.D.
Q. At what percentage of blockage of the carotid artery do you consider surgery? I am a 73-year-old man with a 70% blockage, and my doctor says to wait a year and check back then.
A. As you know, your carotid arteries are the main blood supply to a large part of your brain. Blockages definitely pose a threat to the brain, but there are risks to the treatments as well.
My answer would depend on many things about you that I don't know. I'm assuming you are otherwise in good health, and that top-flight surgeons who perform lots of carotid surgery are available in your area.
To continue reading this article, you must
login
.
Subscribe to Harvard Health Online for immediate access to health news and information from Harvard Medical School.