Protect your skin from the sun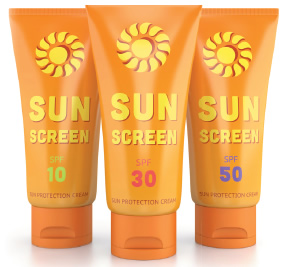 A strong sunscreen and sun-protective clothing can help keep you safe this summer and every day of the year.
With summer here, it's time to reach for the sunscreen. But not everyone is convinced that skin protection is a necessity. "Older adults grew up at a time when unprotected skin exposure wasn't a cardinal sin, and many I talk to think a little sun is good for them. But older adults are actually at an increased risk for skin cancer, since their skin is no longer able to repair damage as efficiently as it once did," says Dr. Oon Tan, a dermatologist at Harvard-affiliated Massachusetts Eye and Ear Infirmary.
The right sunscreen
Fortunately, there are plenty of sunscreens to protect you. Finding the right one is easier than in the past, thanks to FDA-mandated label changes two years ago. The sun's radiation includes both ultraviolet A (UVA) rays, which raise the risk of skin cancer, and ultraviolet B (UVB) rays, which cause sunburn. When a label claims that a sunscreen prevents sunburns, it means the product passed the sun protection factor (SPF) test. The SPF measures how much UVB radiation is blocked. SPF levels range from 2 to more than 70. The higher the number, the stronger the protection.
To continue reading this article, you must
login
.
Subscribe to Harvard Health Online for immediate access to health news and information from Harvard Medical School.