Personalized medicine sounds futuristic, but it's really about your relationship with your doctor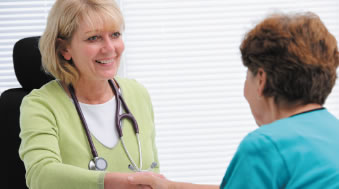 By Anne Fabiny, M.D., Editor in Chief
President Barack Obama recently announced the Precision Medicine Initiative, a new program to speed up discoveries based on information and technology stemming from the Human Genome Project. "Precision medicine" and "personalized medicine" are terms that describe health care tailored to an individual patient's genetic makeup, using information about a patient's genome to diagnose illness and design therapies to treat and cure disease. This approach has been described as "the medicine of the future."
However, it may be reassuring to know that although your doctor doesn't have your genome at hand, he or she is likely to be giving you personalized care as we understand it today.
The first and most important element of that care is your doctor's knowledge of you and his or her relationship with you. It is the foundation of a shared understanding of what is important to you in your life, which in turn informs the kind of medical care you want while you are healthy and when you get sick. For example, I always talk to my patients about their goals and expectations for medical treatment before we discuss all the options available. One woman with arthritis may want to do everything she can to keep playing tennis, even if it means undergoing physical therapy or surgery, while another woman might be happy simply to get pain relief.
To continue reading this article, you must
login
.
Subscribe to Harvard Health Online for immediate access to health news and information from Harvard Medical School.