Are you losing your sense of smell?
An evaluation can indicate whether it's due to aging, blockage, or a neurological condition.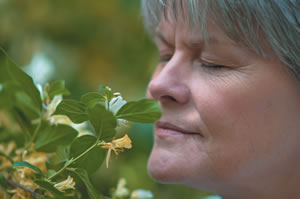 Photo: Thinkstock
The sense of smell is crucial to enjoy food or detect danger. But after age 65, our sense of smell diminishes. Part of that is natural. But sometimes, a loss of smell is a symptom of another condition. "It may indicate nasal blockage or polyps, sinus problems, tumors at the base of the skull, nerve damage of sensory fibers at the roof of the nose, or even neurological conditions such as Parkinson's or Alzheimer's disease," says Dr. Nicolas Busaba, an ear, nose, and throat surgeon at Harvard-affiliated Massachusetts Eye and Ear Infirmary.
If you experience smell loss that lasts more than a few weeks, talk to your doctor about getting a simple smell test. (This usually is performed by an ear, nose, and throat specialist or a neurologist). You sniff several odors at varying concentrations and check a box when you can smell one. "Then we note the odor and the concentration, and determine if the sense of smell is lost or diminished, and try to quantify the loss," explains Dr. Busaba.
To continue reading this article, you must
login
.
Subscribe to Harvard Health Online for immediate access to health news and information from Harvard Medical School.