Sending Your Child to Kindergarten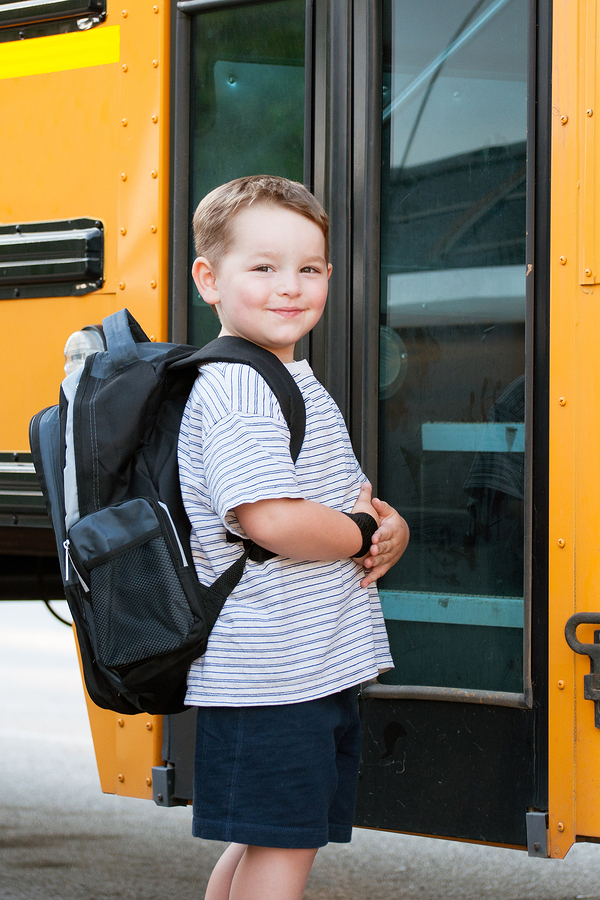 In most school systems, public and private, children are accepted into kindergarten based on their age. If they are 5 years old before a set deadline (usually Sept. 1 of a particular school year), they can start school. Parents of children often wonder if their child is truly ready to go to kindergarten, especially if the child will turn 5 very close to the deadline. They may worry that their child is not yet mature enough, or that the demands of the classroom may be too much for their child to handle. In fact, children do mature at different speeds, and their level of maturity is just as important as their actual age in considering whether they are ready for kindergarten.
The following list can help you measure your child's readiness to start school. Don't worry if your child cannot do every item, but it is important to understand that a child who is ready for kindergarten typically has most of these skills.
Cares for self (dressing, feeding, washing, using the toilet)
Keeps track of own belongings (coat, school bag, lunch)
Follows two-step instructions
Works independently for short periods
Knows own name and parents' names
Speaks clearly
Carries on a conversation using basic sentences
Identifies basic body parts (back, stomach, head, legs, etc.)
Knows the names of common animals, foods and household products
Identifies and names basic colors
Understands same and different
Understands first and last
Knows some opposites
Groups similar objects or pictures together
Recognizes some letters (capitals and lower case)
Counts items one by one, up to five objects
Plays well with other children
Requests things from an adult (for example, "May I go to the bathroom?")
Deals with some frustration and failure
Accepts adult supervision and help
Advantages and Disadvantages of Choosing to Start Kindergarten
If a child is the right age, should he start kindergarten or wait an extra year? The extra year will give your child more time to mature, so that he may arrive at school the following year with a longer attention span and sharper social skills. However, being older than one's classmates can also be difficult: Your child may be bigger than everyone else and, in later years, may feel uncomfortable about being the first in the class to go through puberty or have a driver's license. In general, it is not clear that children who wait to start school do better academically or socially than those who don't. They may have a slight advantage in the beginning, but after a few years, it no longer seems to make a difference.
To continue reading this article, you must
login
.
Subscribe to Harvard Health Online for immediate access to health news and information from Harvard Medical School.