Ask the doctor: How does protein in grams translate to portion size in ounces?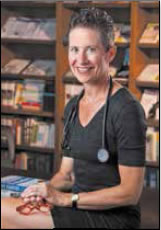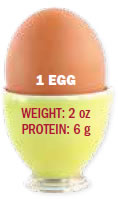 Image: Thinkstock
Q. You advise women to eat 46 grams of protein daily, but I don't know what that translates to in ounces.
A. It's easy to understand how that recommendation could be confusing. Although a 3.5-ounce serving of meat is equivalent to 100 grams, it won't contain 100 grams of protein. That's because most protein-containing foods have other nutritional elements in them, primarily fat and water, which account for additional weight. For example, in a 3.5-ounce serving, turkey breast has 30 grams of protein; pork loin, 25 grams; lean beef, 36 grams; tuna or salmon, 26 grams. And of course, the leaner the cut of any meat, the more protein and less fat you'll get in your portion.
Americans generally eat more protein than their bodies need. If you eat meat, one serving of animal protein a day along with a small portion from a nonmeat source should be enough. And you may not be aware of the protein you're getting from other sources. An egg has 6 grams of protein, an ounce of almonds has 9 grams, and a cup of soybeans has 30 grams.
To continue reading this article, you must
login
.
Subscribe to Harvard Health Online for immediate access to health news and information from Harvard Medical School.