Ask the doctor: What should I do for thyroiditis?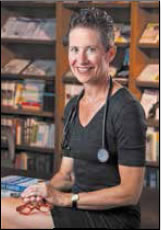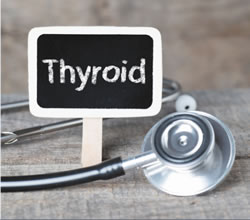 Image: Thinkstock
Q. I was diagnosed with thyroiditis after a sinus infection and ended up with hyperthyroidism. I don't like to take medications, but I don't want to do myself harm by not taking care of this problem. Can I reverse hyperthyroidism naturally without taking medications?
A. The term thyroiditis is used to describe a diverse group of disorders, all of which include some form of thyroid inflammation. The good news is that when thyroiditis is diagnosed during or following an acute infection, it usually isn't permanent.
The classic pattern of changes in thyroid function in patients with thyroiditis like yours begins with hyperthyroidism—the production of too much thyroid hormone, which regulates energy levels in the body. Hyperthyroidism results from damage to thyroid cells, resulting in a dramatic release of thyroid hormones into the blood. It usually lasts only two to six weeks, or until the stores of thyroid hormones are depleted. While your thyroid levels are too high, it may feel as though your metabolism is on overdrive. Symptoms might include a faster heart rate, excessive sweating, trouble sleeping, and frequent bowel movements or even diarrhea.
To continue reading this article, you must
login
.
Subscribe to Harvard Health Online for immediate access to health news and information from Harvard Medical School.