Preventing blood clots: Is warfarin still right for you?
Using warfarin effectively is challenging—perhaps even more so than doctors have realized.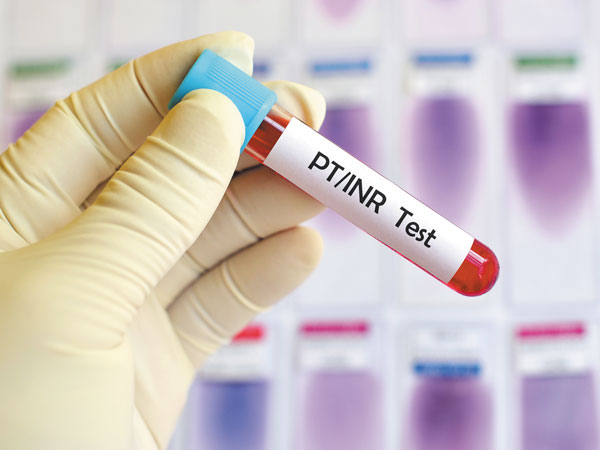 Image: arun011 /Thinkstock
For more than 60 years, warfarin has been a mainstay for people with atrial fibrillation. Used properly, warfarin may prevent as many as 60% of strokes related to this common heart rhythm disorder each year. But warfarin is notoriously tricky to manage because blood levels have to be kept within a narrow range to avoid side effects such as unwanted bleeding.
As a result, warfarin users must get frequent blood tests (see "What is an INR?") when they start the drug to fine-tune their dose. Once their INR values are consistently in the right range, most people scale back to testing every month or so. But a recent study suggests that people who take warfarin need to stay extra vigilant over the long term.
What is an INR?
Warfarin works by blocking the production of substances in the blood known as clotting factors. To use warfarin safely, you must take a test that measures how long it takes for your blood to clot, known as the prothrombin time test, or protime (PT).
Because the PT result depends on the specific chemicals used in the test, it is expressed as a standardized number called the international normalized ratio (INR). Based on the INR, your doctor can tell whether your warfarin dose is in a safe range—usually between 2.0 and 3.0, although it can vary from person to person depending on what condition warfarin is being used to treat. Many common drugs, foods, and dietary supplements affect warfarin, so the same dose may cause either too much or too little anti-clotting effect at different times.
An INR of 5.0 or higher means you're at high risk of major bruising or bleeding. An INR of 1.5 or lower puts you at greater risk of developing a life-threatening blood clot.
To continue reading this article, you must
login
.
Subscribe to Harvard Health Online for immediate access to health news and information from Harvard Medical School.