The perks of group fitness classes
Fellow exercisers may keep you motivated, and learning proper form can help you avoid injuries.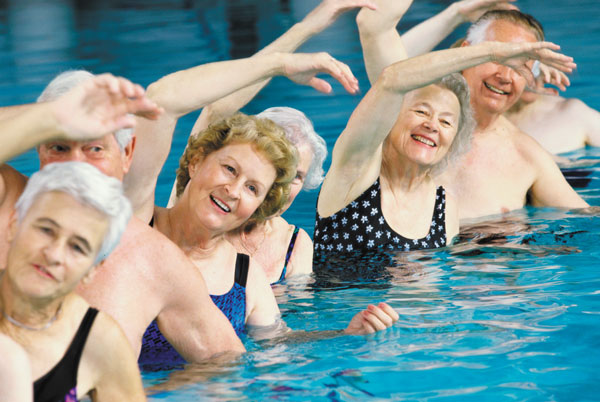 Image: Purestock/Thinkstock
Is your solo walking or cycling routine getting a little humdrum? Maybe it's time to try a group fitness class at your local gym or community center. Working out with others in a class led by a trained instructor may help you stick to an exercise routine, which is a vital part of keeping your heart healthy.
"We know that in a broad sense, the more fit you are, the longer you live," says Dr. Meagan Wasfy, a cardiologist at the Cardiovascular Performance Program at Harvard-affiliated Massachusetts General Hospital. Exactly how you achieve that fitness doesn't seem to matter—the main thing is making it happen. Group fitness classes, which come in a wide range of styles and intensities, may offer certain advantages toward that goal.
Raising your heart rate
Most exercise classes fall into two main categories: those that feature aerobic exercise (the type that boosts your heart and breathing rate) and those that focus on increasing strength and flexibility. Aerobic exercise is the best way to improve cardiorespiratory fitness. The classes can range from low to moderate intensity, such as dancing or water aerobics, to more vigorous workouts, such as spinning or kickboxing (see "Exercise classes: Something for everyone").
To continue reading this article, you must
login
.
Subscribe to Harvard Health Online for immediate access to health news and information from Harvard Medical School.