Did youthful fun in the sun put you at risk for an eye condition now?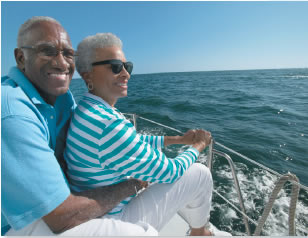 It's never too late to protect your eyes against sun damage. Look for sunglasses that block 95% to 100% of both UVA and UVB rays.
Image: Thinkstock
Excessive sun exposure can cause damage that shows up many years later.
You may not have known it then, but spending a lot of time in the sun without sunglasses when you were younger may have put you at risk for developing eye problems now that you're older. "The damage would have been done in your 20s and 30s," says Dr. Louis Pasquale, an ophthalmologist at Harvard-affiliated Massachusetts Eye and Ear Infirmary. "It's especially true if you spent time near the water, the beach, or snow. The sunlight bounces off of those surfaces and right into the eyes."
To continue reading this article, you must
login
.
Subscribe to Harvard Health Online for immediate access to health news and information from Harvard Medical School.