Ask the doctor: Safety of newer anti-clotting medications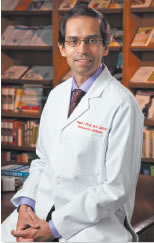 Q. I've been taking dabigatran (Pradaxa) for atrial fibrillation for a few years and haven't had any problems. But I've seen ads on television suggesting that this drug and others like it aren't safe. What's your advice?
A. Known as novel oral anticoagulants, these drugs make the blood less likely to clot, which helps prevent strokes. Others in the class include rivaroxaban (Xarelto), apixaban (Eliquis), and edoxaban (Savaysa). They work as well as the older anti-clotting drug warfarin (Coumadin) but don't require frequent testing for clotting function and are less likely to interact with food and other drugs.
All of these so-called blood thinners (including warfarin) increase the risk of serious internal bleeding, such as in the brain or stomach. Over all, there have been more reports of bleeding with the newer agents, but that's partly because doctors are much more likely to report side effects from newer drugs and less likely to report well-known side effects from older drugs such as warfarin, which has been used for more than 60 years. That can lead to the incorrect impression that a new drug is causing more problems.
To continue reading this article, you must
login
.
Subscribe to Harvard Health Online for immediate access to health news and information from Harvard Medical School.