Ask the doctor: Can flaxseed and red yeast rice supplements lower cholesterol?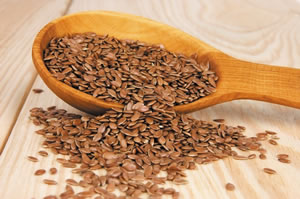 Image: Thinkstock
Q. I have just stopped taking a statin drug because it was causing muscle pain. To control my cholesterol, I'm now taking ground flaxseed and a daily red yeast rice pill. Are these supplements effective for lowering cholesterol?
A. Studies on flaxseed for lowering cholesterol have had mixed results, but there is some evidence it can lower unhealthy LDL cholesterol. Red yeast rice has been shown effective for lowering both total and LDL cholesterol, but because it may have the same side effects and interactions as a statin drug, talk to your doctor before taking it.
It's always best to consult with your primary care doctor before you take any supplements to treat a medical issue. Your doctor can determine whether you really need to take the supplement and if it's right for your particular problem, check to see if there are any potential interactions with prescription medications you're already taking, and make sure you are on a safe and effective dose.
To continue reading this article, you must
login
.
Subscribe to Harvard Health Online for immediate access to health news and information from Harvard Medical School.