Tips to avoid caregiver stress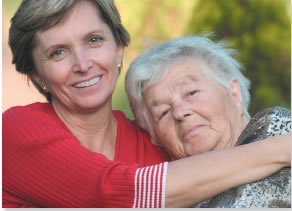 A number of strategies can help lighten the load of caregiving, such as delegating tasks to family and friends, using support services such as respite care, and taking some time for exercise and socializing.
Image: Thinkstock
Stay well when caring for a loved one by maintaining your physical and emotional health. Caring for yourself means you'll be able to care for another.
Chances are, the person who'll provide long-term care to your spouse or parent is the person who's reading this article—you. Family members make up the largest segment of long-term care providers, with an estimated 43.5 million people in our country providing in-home, long-term care for older adult family members with a chronic illness. Unfortunately, this is a position most of us must jump into without training, without warning, and without knowledge of the stresses that come with caring for someone else. "People who find themselves in that role are almost always overwhelmed by it at some point," says geriatrician Dr. Anne Fabiny, medical editor of Caregiver's Handbook, a Special Health Report from Harvard Medical School. (You can order a copy of Caregivers Handbook at www.health.harvard.edu/CG.)
To continue reading this article, you must
login
.
Subscribe to Harvard Health Online for immediate access to health news and information from Harvard Medical School.