Should you take a drug holiday?
A break from a medication is beneficial only in certain cases.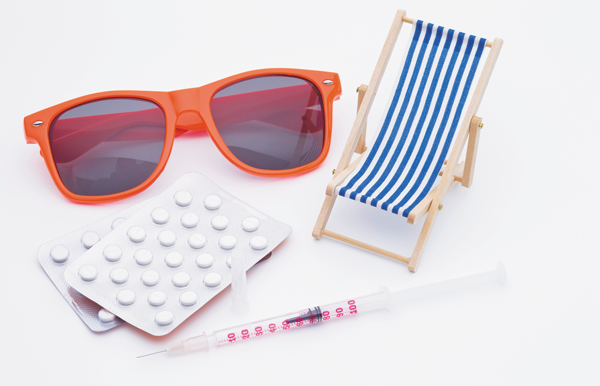 Image: Rallef/ThinkStock
When you think of a holiday, your medicine cabinet probably doesn't come to mind. But for people who take medications long-term, a drug holiday—a break from a medication for days or even years—may be helpful, for some medicines. "For some people, it gives the body a chance to recover the systems that have been suppressed by the drug," says Dr. Michael Craig Miller, assistant professor of psychiatry at Harvard Medical School.
Why take a break?
In some cases, medications have unwanted side effects, and taking a drug holiday offers some relief from them. For example, selective serotonin reuptake inhibitors (SSRIs) such as fluoxetine (Prozac) or sertraline (Zoloft) to treat depression may suppress the ability to feel desire or to have an orgasm. "One way to deal with that is to take the drug when you're less likely to have sex, maybe during the week, and to stop taking it on days you're more likely to have sex, such as the weekend," says Dr. Miller.
To continue reading this article, you must
log in
.
Subscribe to Harvard Health Online for immediate access to health news and information from Harvard Medical School.