Staying Healthy
An annual check-up for your medicine cabinet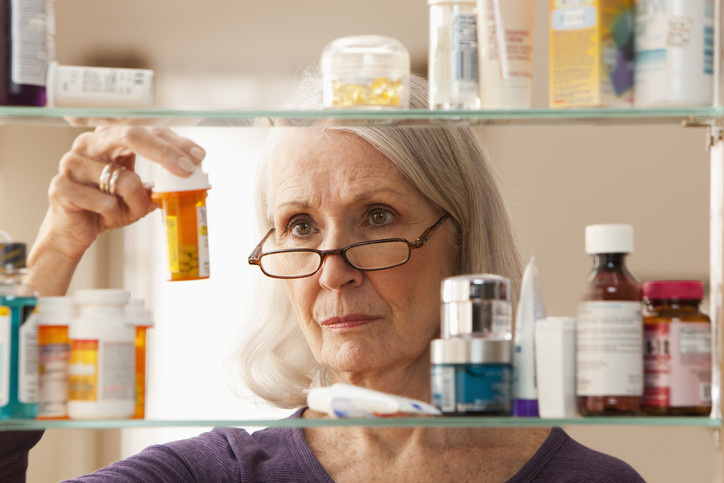 As you age, the number of prescription and over-the-counter medications you take tends to multiply — and if you are taking more than four medications, the risk of side effects increases significantly. Every year, you should review your medications with your doctor to make sure that your regimen is still appropriate and safe. The goals of a medication check-up are to answer these questions:
Do you still need each medication?
Are you on the lowest effective dose? With age, the time it takes for a drug to clear your system can grow, so a lower dose may be just as effective.
Are you taking your drugs on the proper schedule? Could a simplified dosing regimen make it easier?
Are you taking any combinations of drugs that can compromise their effectiveness or cause drug interactions?
Would alternative medications be safer or more tolerable? Certain medications are more likely to cause side effects with age. However, if your doctor advises you continue a particular drug that is causing mild side effects, your doctor can offer ways to help mitigate any symptoms.
When going for a medication review, take along a complete list of your over-the-counter and prescription medications, along with a list of any supplements you take — including dosages and how you take the pills (with food or without, time of day). Report any problems you have swallowing your pills. Tell your doctor if you consume grapefruit or grapefruit juice, alcohol, licorice, or chocolate — all foods that interact with certain medications. Let your doctor know about any symptoms you are experiencing that might be related to your medications (such as dizziness, loss of appetite, falling, or depression). Be honest about any prescribed medications that you are not taking, and let your doctor know why (such as price or side effects).
Image: SelectStock/Getty Images
Disclaimer:
As a service to our readers, Harvard Health Publishing provides access to our library of archived content. Please note the date of last review or update on all articles.
No content on this site, regardless of date, should ever be used as a substitute for direct medical advice from your doctor or other qualified clinician.
You might also be interested in…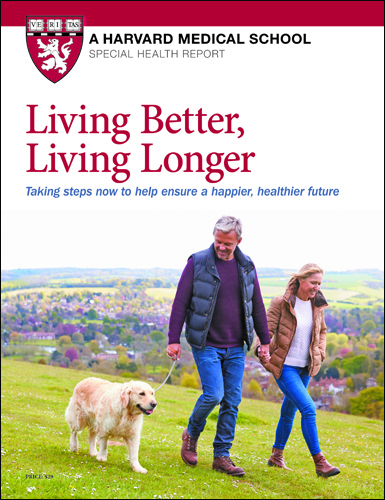 Living Better, Living Longer
With this Special Health Report, Living Better, Living Longer, you will learn the protective steps doctors recommend for keeping your mind and body fit for an active and rewarding life. You'll get tips for diet and exercise, preventive screenings, reducing the risk of coronary disease, strengthening bones, lessening joint aches, and assuring that your sight, hearing, and memory all stay sharp. Plus, you'll get authoritative guidance to help you stretch your health care dollar, select a health plan that meets your needs, prepare a health care proxy, and more.
Read More
Free Healthbeat Signup
Get the latest in health news delivered to your inbox!