Understanding ejection fraction
Ask the doctor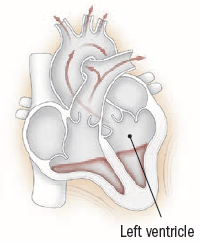 Q. My doctor wants to measure my ejection fraction. What does that mean, and what should I expect?
A. With every heartbeat, your heart contracts and relaxes. During the contraction, the heart's main pumping chamber, the left ventricle, ejects blood out to the rest of the body. When your heart relaxes, the ventricle refills with blood. The ejection fraction is the percentage of blood leaving the chamber each time it contracts.
To continue reading this article, you must
login
.
Subscribe to Harvard Health Online for immediate access to health news and information from Harvard Medical School.