Tracing the heart's electrical signature
When, why, and how you might get an electrocardiogram.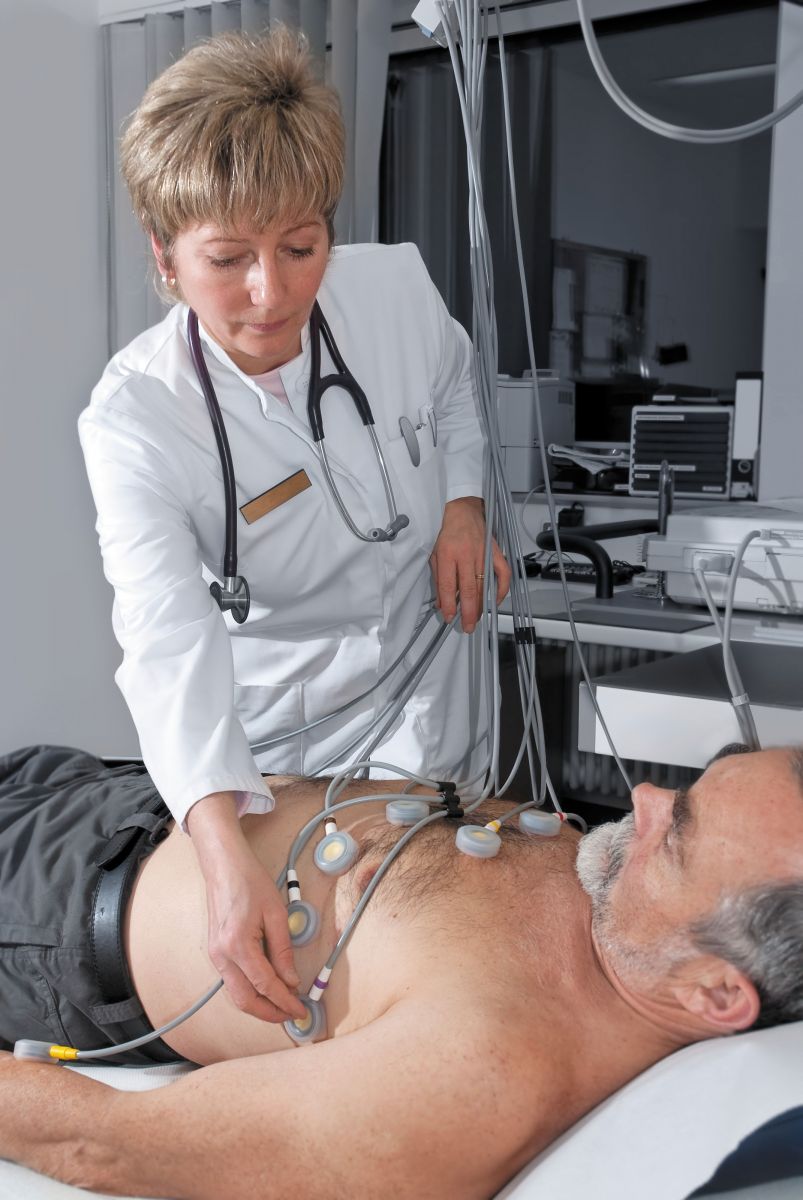 Although the first recorded electrocardiogram dates back more than a century, this noninvasive test remains one of medicine's essential tools. It's quick and painless, produces results right away, and helps diagnose dozens of heart conditions. Any heart-related symptoms, such as chest pain or palpitations, warrant an electrocardiogram, also known as an ECG or EKG (from the German elektrokardiogramm).
Some primary care providers include an ECG as part of an annual physical exam. Last year, the U.S. Preventive Services Task Force (USPSTF) recommended against routine ECGs in people at low risk of heart disease. But what about people at higher risk, such as those with high blood pressure, elevated cholesterol levels, or even just advancing age? For them, the jury's still out, according to the USPSTF. One possible reason: the task force set a high bar — looking for conclusive proof that a routine ECG led directly to an improvement in outcomes, such as complications related to coronary artery blockages.
To continue reading this article, you must
login
.
Subscribe to Harvard Health Online for immediate access to health news and information from Harvard Medical School.