Heart Health
Smartwatch monitoring after a heart valve procedure
Research we're watching
Smartwatches just keep getting smarter: the latest versions can estimate your blood oxygen level and record an ECG (a measurement of your heart's electrical activity). A new study suggests these sophisticated devices may provide a safe, accurate way to monitor people at home after they undergo a minimally invasive heart valve replacement procedure.
The study included 100 people who had a transcatheter aortic valve replacement, most of whom went home within a day or two after the procedure. All received a smartwatch that recorded their heart rate, steps, pulse, oxygen saturation, and an ECG measurement. During next 30 days, the smartwatch detected 29 of 38 heart-related problems — mostly heart rhythm abnormalities — among 34 participants.
The findings suggest that smartwatches could be an effective way to remotely monitor patients from home, say the authors, whose study was published March 29, 2022, in the Journal of the American Heart Association.
Image: © DragonImages/Getty Images
Disclaimer:
As a service to our readers, Harvard Health Publishing provides access to our library of archived content. Please note the date of last review or update on all articles.
No content on this site, regardless of date, should ever be used as a substitute for direct medical advice from your doctor or other qualified clinician.
You might also be interested in…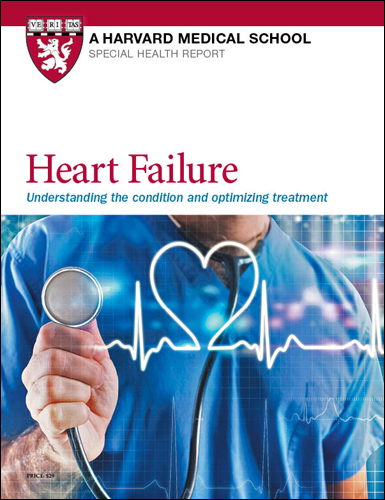 Heart Failure: Understanding the condition and optimizing treatment
In Heart Failure: Understanding the condition and optimizing treatment​, you'll learn the mechanics of the heart, the symptoms and warning signs of heart failure, and the keys to an effective treatment plan. This report will help you understand and invest in the steps you need to take to keep heart failure in check. You'll get guidance for monitoring symptoms, for sticking to your doctor's strategy, and for making heart-smart lifestyle changes.
Read More
Free Healthbeat Signup
Get the latest in health news delivered to your inbox!