Heart Health
Hospitalization after a ministroke? Not necessarily
By

Julie Corliss, Executive Editor, Harvard Heart Letter
For preventing a future stroke, special clinics that test for the underlying causes of stroke seem to be just as effective.
A temporary disruption in blood flow to part of your brain, often called a ministroke, can alter how you move, speak, or see. Also known as a transient ischemic attack, or TIA, this unsettling event may last just a few minutes or many hours (see "Spot a stroke"). Once the symptoms subside, you may feel perfectly normal and be tempted to forget it ever happened.
But nearly one in six people who experience a TIA has a full-blown stroke within the next three months — sometimes with devastating effects. Anti-clotting medications are usually started right away in people with a suspected TIA or stroke, but they should also undergo testing as soon as possible to uncover the underlying cause.
While there's no consensus on how and where such testing should occur, TIA patients have traditionally received it during a brief hospital stay after being seen in the emergency department. But new research suggests that people who are evaluated at specialized outpatient clinics fare just as well as those who are hospitalized (see "Follow-up care after a ministroke").
"It's encouraging to know that we're on the right track in developing these TIA clinics," says Dr. Christopher Anderson, chief of the Division of Stroke and Cerebrovascular Diseases at Harvard-affiliated Brigham and Women's Hospital. "If you arrive in the emergency room at midnight and receive a TIA diagnosis and a reassuring preliminary workup, doctors at facilities with access to a TIA clinic can schedule all the necessary follow-up tests to be done within the next three days," he explains. Stroke risk is highest within the first week after a TIA.
Follow-up care after a ministroke
Does it matter where you receive your follow-up evaluation after a transient ischemic attack (TIA, or ministroke)? To find out, researchers pooled findings from 71 studies published between 1981 and 2018 involving more than 226,000 people with TIAs.
They determined that the risk of a subsequent stroke — a serious concern after a TIA — was not higher among people evaluated in special TIA outpatient clinics compared with people evaluated in a hospital. Not surprisingly, people treated in emergency departments who received no further follow-up had a higher risk of a future stroke. The findings were published Jan. 5, 2022, in JAMA Network Open.
At the TIA clinic
The specific tests people receive depend on their medical history. But they usually include a heart ultrasound (echocardiogram) to check for blood clots or heart abnormalities, cardiac monitoring to check for atrial fibrillation (a rapid, irregular heart rhythm that raises stroke risk), and imaging tests of arteries in the brain and neck. The results guide targeted stroke-prevention treatments, which can reduce the risk of a future stroke by as much as 80%.
"Initially, doctors were worried they might be missing problems that could occur soon after a TIA that would be picked up more effectively in a hospital," says Dr. Anderson. But it's now clear that many people are fine to go home after the emergency visit and receive these tests promptly in an outpatient setting. TIA clinics are more convenient and less costly for patients, and hospitals can keep their beds available for people who are more seriously ill, he explains. However, people with health problems that put them at high risk for a stroke are still admitted to the hospital after a TIA, he adds. To help predict this risk, doctors use the ABCD2 score, among other criteria (see "Factors that boost stroke risk after a TIA").
At present, many community hospitals don't yet have access to TIA clinics, so they end up admitting TIA patients to the hospital to make sure speedy workups don't fall through the cracks. But increasingly, these smaller hospitals are partnering with larger academic centers with TIA clinics, which should expand access to more people in the future, says Dr. Anderson.
Factors that boost stroke risk after a TIA

Doctors use the ABCD2 score to assess a person's risk of having a stroke after a TIA. People with a higher point total — usually 4 and above — may need to be hospitalized after a TIA.

Risk factor

Points

A=Age. Age 60 or older

1

B=Blood pressure. Systolic blood pressure above 140 or diastolic pressure over 90

1

C=Clinical features

Trouble with speech but no weakness

1

Weakness on one side of the body

2

D1=Duration

Symptoms lasting 10 to 59 minutes

1

Symptoms lasting 60 minutes or more

2

D2=Diabetes

1

TOTAL
Image: © elenabs/Getty Images
About the Author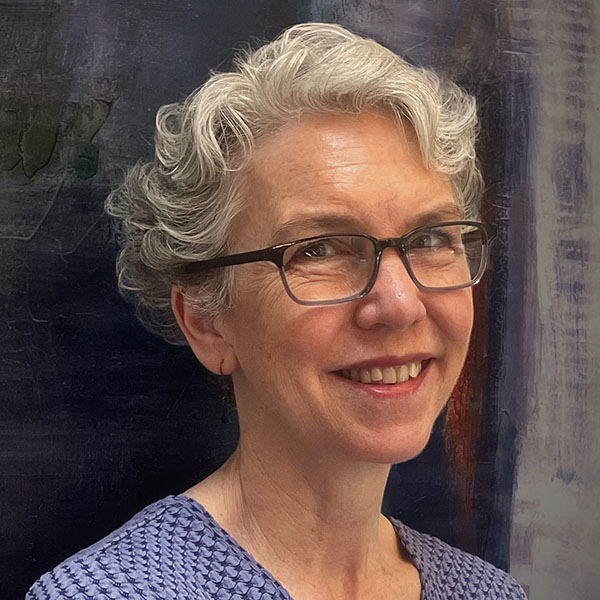 Julie Corliss, Executive Editor, Harvard Heart Letter
Julie Corliss is the executive editor of the Harvard Heart Letter. Before working at Harvard, she was a medical writer and editor at HealthNews, a consumer newsletter affiliated with The New England Journal of Medicine. She …
See Full Bio
View all posts by Julie Corliss
Disclaimer:
As a service to our readers, Harvard Health Publishing provides access to our library of archived content. Please note the date of last review or update on all articles.
No content on this site, regardless of date, should ever be used as a substitute for direct medical advice from your doctor or other qualified clinician.