Heart Health
From the wrist to the heart: A safer route for angioplasty?
In the United States, at least half of all artery-opening procedures in the heart now start at the wrist instead of the top of the leg.
To open a narrowed or blocked artery in the heart, a doctor's first step is to carefully maneuver a slender tube (catheter) through a major blood vessel up to the heart. Traditionally, that vessel has been the femoral artery, the large vessel at the top of the thigh. But increasingly, cardiologists are starting at the radial artery in the wrist instead (see illustration).
Called transradial angioplasty, the wrist approach offers several advantages for patients, says Dr. Ajar Kochar, an interventional cardiologist at Harvard-affiliated Brigham and Women's Hospital. "They can sit up right away, which means it's easier to get up, walk around, and eat soon after the procedure," he says. To cover the tiny incision just under the base of the thumb, all they need is a pressure bracelet around the wrist.
To continue reading this article, you must log in.
Subscribe to Harvard Health Online for immediate access to health news and information from Harvard Medical School.
I'd like to receive access to Harvard Health Online for only $4.99 a month.
Sign Me Up
Disclaimer:
As a service to our readers, Harvard Health Publishing provides access to our library of archived content. Please note the date of last review or update on all articles. No content on this site, regardless of date, should ever be used as a substitute for direct medical advice from your doctor or other qualified clinician.
You might also be interested in…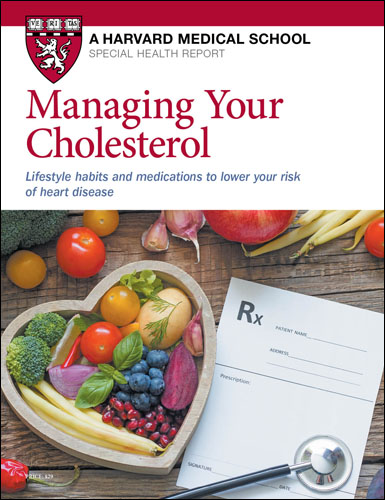 Managing Your Cholesterol
Managing Your Cholesterol offers up-to-date information to help you or a loved one keep cholesterol in check. The report spells out what are healthy and unhealthy cholesterol levels, and offers specific ways to keep cholesterol in line. It covers cholesterol tests and the genetics of cholesterol. The report also focuses on treatments based on the latest scientific evidence, including the pros and cons of statins and other medications, and provides the lowdown on other substances advertised to lower cholesterol. Managing Your Cholesterol can also help you work with your doctor to individualize your treatment.
Read More
Free Healthbeat Signup
Get the latest in health news delivered to your inbox!