After a stroke with no clear cause, a heart repair may be in order
Closing a gap inside the heart may help prevent a rare type of stroke from recurring.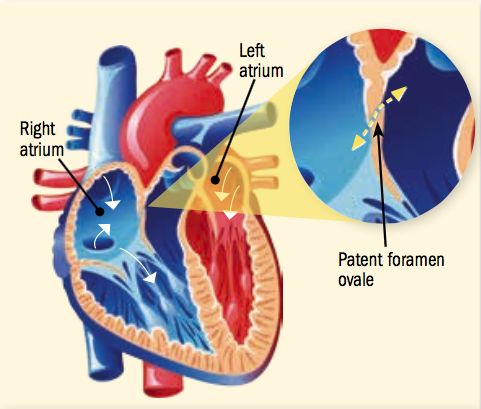 Image: Adapted from © rabbitteam/Thinkstock
Most strokes occur when a clot blocks blood flow to part of the brain. Often, doctors can tell what caused the clot to form. But about a quarter of the time — especially in people younger than 60 — there is no obvious reason. These types of strokes are known as cryptogenic (meaning "of hidden origin").
One possible cause underlying a cryptogenic stroke is an opening in the wall that separates the heart's right and left upper chambers (atria). Known as a patent foramen ovale, or PFO, this flaplike opening is quite common. About one-quarter of all adults have a PFO (see "What is a patent foramen ovale?").
To continue reading this article, you must
login
.
Subscribe to Harvard Health Online for immediate access to health news and information from Harvard Medical School.