By

Patrick J. Skerrett

, Former Executive Editor, Harvard Health Publishing
"Floaters" and flashes are a common sight for many people. Floater is a catchall term for the specks, threads, or cobweb-like images that occasionally drift across the line of vision. Flashes are sparks or strands of light that flicker across the visual field. Both are usually harmless. But they can be a warning sign of trouble in the eye, especially when they suddenly appear or become more plentiful.
A floater is a tiny cluster of cells or fleck of protein lodged in the vitreous humor. This clear, stable gel, which looks like raw egg white, supports and fills the rear two-thirds of the eyeball (see "The inside story"). The vitreous provides a pathway for light coming into the eye through the lens. The vitreous connects to the retina, the patch of light-sensitive cells along the back of the eye that captures images and sends them to the brain via the optic nerve.
What you see isn't actually the floater itself, but the shadow it casts onto the retina. Floaters move as your eyes move. They appear to zoom away when you try to look directly at them, and drift slowly when your eyes stop moving.
The vitreous slowly shrinks with age, causing it to become a bit stringy. The strands cast shadows on the retina, causing floaters. About one-quarter of people have some vitreous shrinkage with floaters by their 60s; that rises to about two-thirds of 80-year-olds. Floaters also appear more often in people who are nearsighted, those who have had cataract surgery or a previous eye injury, and those with diabetes. Although most people tolerate floaters just fine, others feel that floaters affect their vision and disrupt their ability to read.
Flashes occur when the vitreous gel bumps, rubs, or tugs against the retina. Like floaters, flashes are generally harmless and require no treatment.
Trouble ahead
Sometimes new onset of floaters or flashes signals a condition that can lead to vision loss.
The shrinking vitreous can tug on the retina and pull away from it. This event, called a posterior vitreous detachment, is common, and usually doesn't threaten vision. In about one in six people, a posterior vitreous detachment causes the retina to tear. Fluid from inside the eye can then seep through the tear and separate the retina from the tissues that nourish it. This separation, called retinal detachment, can lead to permanent vision loss.
Retinal tears and detachments are painless. Key warning signs include:
a new onset of floaters and flashes of light in the eye
gradual shading of vision from one side (like a curtain being drawn)
rapid decline in sharp, central vision. This occurs when the macula — the area of the retina responsible for central vision — detaches.
Laser photocoagulation is usually done in a doctor's office. The ophthalmologist uses a laser to make a series of tiny burns around the retinal tear. This creates a barrier of scar tissue that stops the tear from getting bigger.
If you experience any of these warning signs, call your doctor right away. You will need to see an ophthalmologist for an eye exam as soon as possible. If a tear is detected early, treatment can prevent the retina from detaching. Tears can be treated several ways. Pinpoints of laser light can be used to fuse the retina to the back wall of the eye (see "Laser photocoagulation"). Extreme cold, a procedure called cryopexy, does much the same thing.
Cold and laser light can also be paired with the injection of a gas bubble into the eye (pneumatic retinopexy) to repair a detached retina. Two operations, scleral buckling and vitrectomy, can also be used to reattach a retina.
Living with floaters
If your floaters aren't a sign of retinal damage, they may disappear, become less noticeable, or stay and become irritating. Some clinicians perform and promote laser treatment for benign floaters, but this approach hasn't been carefully studied in a clinical trial. Floaters can be removed, but for most people the risk to vision from the surgery is greater than the problem posed by the floater. If floaters become a nuisance, move your eyes up and down, or left and right. That can shift the floater and provide temporary relief.
About the Author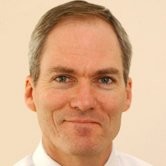 Patrick J. Skerrett, Former Executive Editor, Harvard Health Publishing
Pat Skerrett is the editor of STAT's First Opinion and host of the First Opinion podcast. He is the former editor of the Harvard Health Blog and former Executive Editor of Harvard Health Publishing. Before that, he was editor of …
See Full Bio
View all posts by Patrick J. Skerrett
Disclaimer:
As a service to our readers, Harvard Health Publishing provides access to our library of archived content. Please note the date of last review or update on all articles.
No content on this site, regardless of date, should ever be used as a substitute for direct medical advice from your doctor or other qualified clinician.