Harvard Health Blog
Treating gum disease may lessen the burden of heart disease, diabetes, other conditions
In the folk song "Dem Bones," every bone is connected to the next one in line. Here's an interesting wrinkle on that idea: The gum bone, or at least problems with it, are connected to all sorts of health problems.
Gum disease—which begins when the sticky, bacteria-laden film known as plaque builds up around your teeth—is closely linked to premature birth, heart disease, diabetes, and other chronic health problems. Now, a report in the August issue of the American Journal of Preventive Medicine finds that treating gum disease (also called periodontal disease) can lead to better health — as evidenced by lower health care costs and fewer hospitalizations — among people with common health conditions.
The study looked at health and dental insurance records from nearly 339,000 people, all of whom had periodontal disease and one of five conditions: type 2 diabetes, cardiovascular disease, cerebrovascular disease (usually a stroke), rheumatoid arthritis, or pregnancy. Researchers found that people with four of the five conditions (all except rheumatoid arthritis) who had at least one periodontal disease treatment had lower medical costs and fewer hospitalizations within four years of the treatment compared with people who weren't treated.
The savings were especially striking — 74% lower — among pregnant women. The savings came from avoiding the costs associated with premature births, which has been linked to periodontal disease, and other complications. People with cardiovascular disease and diabetes who had their periodontitis treated had health-care costs that were between 20% and 40% lower.
"This is a really solid finding and a testimony to what we've been preaching," says periodontist Dr. Alpdogan Kantarci of the Harvard-affiliated Forsyth Institute, a not-for-profit research organization focused on oral health. Daily tooth brushing and flossing can prevent and even reverse the earliest form of gum disease, called gingivitis, says Dr. Kantarci.
Left untreated, gingivitis can turn into periodontal disease. The gums pull back from the root of the tooth, creating a tiny pocket that gradually widens. Eventually, the infection and inflammation attack the tissue that holds the tooth to the jawbone, which can cause the tooth to loosen and possibly fall out.
A dentist or hygienist can treat periodontal disease by cleaning the teeth above and below the gum line, a procedure known as scaling and root planning (SRP). They use manual scalers or ultrasound devices to scrape away hardened plaque (tartar). Most people only need local anesthesia, such as a shot of Novocain.
The common thread between gum disease and chronic health conditions is inflammation — the body's natural response to an infection or injury. The build-up of inflammatory substances in the blood seems to worsen heart disease, diabetes, and other chronic conditions. Eliminating the gum infection may dampen that harmful response throughout the body.
Bottom line: As your dentist always tells you, brush and floss every day to keep your gums healthy. Be on the lookout for these signs of gum disease—especially if you're pregnant or have a history of heart disease, stroke, or type 2 diabetes—and seek treatment.
Signs of gum disease
Any of these signs can be a clue that you have periodontal disease:
swollen, red, or tender gums
gums that bleed easily
pus between the teeth and gums
bad breath
buildup of hard brown deposits along the gum line
loose teeth or teeth that are moving apart
changes in the way dental appliances fit.
About the Author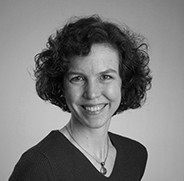 Julie Corliss, Executive Editor, Harvard Heart Letter
Julie Corliss is the executive editor of the Harvard Heart Letter. Before working at Harvard, she was a medical writer and editor at HealthNews, a consumer newsletter affiliated with The New England Journal of Medicine. She …
See Full Bio
View all posts by Julie Corliss
Disclaimer:
As a service to our readers, Harvard Health Publishing provides access to our library of archived content. Please note the date of last review or update on all articles.
No content on this site, regardless of date, should ever be used as a substitute for direct medical advice from your doctor or other qualified clinician.
Comments
Plainfield Pediatric Dentistry
September 20, 2014
Gum disease too much harmful . If it suffers a kids that is more suffering subject for kids and their parents .
Allena
September 10, 2014
This is very useful for all of us.through this post all we know about healthy and gums free teeth.thank you for sharing it.
Manjitsingh Bhalla
September 3, 2014
Truly, many dental problems, if remained untreated on time, will perhaps find their ways with much worsen bodily problems like stomachache, heart disease, diabetes and many. Thus, dental treatments sought prior to its excruciating contamination towards other physical parts should be practiced.

Periodontal diseases, known as gum diseases are the real threat to oral and physical health. Need to be careful about tooth decay, gingivitis that may likely lead to gum diseases. Proper teeth cleaning, oral hygiene with frequent dental check-ups from dentist can alleviate risks of such dental problems. People suffering from cardiovascular disease, arthritis can have their oral health frequently screened; even the pregnant woman to better oral health for herself and her baby!
Wow you surely managed to scare me. I'm afraid enough of the dentist to keep my oral hygiene at it's best, but gum problems being connected to the other body, now that is a shocker.
Joseph Brighton
August 11, 2014
Wow you surely managed to scare me. I'm afraid enough of the dentist to keep my oral hygiene at it's best, but gum problems being connected to the other body, now that is a shocker.
Dental hygiene has been practiced 1450 years back by Prophet MUHAMMAD (pbuh) keenly and certain evidence were found that if it was not burden over his followers, he would have asked them to do tooth cleaning five times a day.
Try the all natural Miswak toothstick that can be used anywhere after eating without water. Its 100% natural and also clinically proven. Check the studies proving it on our science link at penwak.com
Great article supporting to importance of healthy gums.
What would happen if I have been told I have periodontal disease, but I don't have the funds to get treated for it and no insurance? What can I do? What will eventually happen? Is it just a matter of my teeth falling out?
What you can do would depend on the stage of your periodontal disease. If mild, you would experience inflamed gums and minor pain while flossing. Your teeth only begin to shake at very advanced stages and at this point it is usually an indication of bone loss and severe recession of the gum line. Bone loss is not reversible but surgery and antibiotic treatment can reduce the rate of loss. If you are in the early stages of periodontal disease, the effects can be controlled by a few visits to the dentist and, more importantly, thorough oral hygiene. Be consistent and regular with your flossing and in the early stages of management it may help to brush after every meal. You should also use an antimicrobial mouthwash or hydrogen peroxide; but the hydrogen peroxide should only be used for the short term. There is a growing body of research which suggests that H.peroxide may be potentially detrimental to cells in the pulp which limit degeneration of the enamel. So the short answer: brush and floss very regularly and use a good oral rinse to keep bacterial levels down but you may need to make the sacrifice and get some extra help from a dentist who may get you started with some antibiotic treatment. Hope this helps… good luck
It is said that the best time to brush your teeth is 3 minutes just after eating. Take care of our teeth and it is really a suffering to get sore teeth.
John Evans BA(sc)BA Hons
July 24, 2014
Brush your teeth directly after Any food
Fill a small bowl of water sit quietly in tv room or your bedroom do a deep clean on your teeth for about 7 miunutes clean and water only rinse
how exactly is this deep clean done? and a water only rinse is fine only if you have a perfectly healthy mouth. awkward advice buddy.
Nice article! We gotta keep our teeth healthy
Commenting has been closed for this post.
You might also be interested in…
Free Healthbeat Signup
Get the latest in health news delivered to your inbox!