Harvard Health Blog
Studies support broader use of cholesterol-lowering statins
The latest guidelines used to determine who should take a cholesterol-lowering statin to prevent heart disease appear to be more accurate and cost-efficient than the previous guidelines. That's according to two studies led by Harvard researchers, both published in this week's Journal of the American Medical Association.
For many years, the main deciding factor in who needed to take a statin was the level of an individual's harmful low-density lipoprotein cholesterol (LDL). Updated guidelines published in 2013 by the American College of Cardiology and the American Heart Association moved away from LDL and instead recommend a statin for men and women between the ages of 40 and 75 who have a 7.5% or higher risk of having a heart attack or stroke over the next 10 years. (You can use this online calculator to estimate your own risk; you'll need your total and HDL cholesterol values and your blood pressure.) Commonly prescribed statins include atorvastatin (Lipitor) and simvastatin (Zocor).
Soon after the new guidelines were released, two Harvard experts argued that they went too far, citing concerns that the calculator often overestimated the risk of having a heart attack or stroke. Cardiologist Paul Ridker and epidemiologist Nancy Cook made the case that by following the new guidelines, many healthy adults would end up taking a statin but get little benefit from the drug while running the risk of developing side effects such as muscle pain and diabetes.
Both of the JAMA studies sought to address those concerns by comparing the new guidelines with the older ones. While the older guidelines focused mainly on lowering a person's harmful LDL cholesterol, the new guidelines take a broader view, accounting for a person's age, gender, weight, blood pressure, and smoking status in addition to his or her cholesterol levels.
One of the JAMA studies looked at 2,435 people from the long-running Framingham Heart study who were not taking a statin. Senior author Dr. Udo Hoffmann, professor of radiology at Harvard-affiliated Massachusetts General Hospital, and colleagues determined that 39% of the study participants would have been eligible to take a statin under the new guidelines, versus 14% under the older guidelines. They then looked at the numbers of heart attacks, strokes, and deaths from cardiovascular disease in both groups over a nearly 10-year period. The rates in both groups were nearly the same (just over 6%), suggesting that the new guidelines wouldn't put too many people on the drugs unnecessarily. And when they looked at the people who weren't eligible for a statin under the new guidelines, just 1% had a heart attack or stroke. Under the old ones, 2.4% did. That suggests that the new guidelines provide a more accurate assessment of who would benefit from a statin and who wouldn't.
"We're moving the dial towards a more accurate prediction of heart disease risk and its relevance to statin therapy," says study co-author Dr. Christopher O'Donnell, chief of cardiology at the Boston VA Healthcare System and associate professor at Harvard Medical School.
The other JAMA study relied on a computer model to calculate the cost-effectiveness of the new guidelines. The model projected the costs for a hypothetical group of Americans between the ages of 40 and 75 who would take a statin based on the new guidelines. These costs include the expense of cholesterol testing, medications, lab and doctor visits, as well as the cost of treating heart attacks and strokes, said senior author Dr. Thomas A. Gaziano, assistant professor in the Department of Health Policy and Management and cardiologist at Brigham and Women's Hospital. The downsides of taking a statin, including the inconvenience of taking a daily pill and a slightly higher risk of diabetes related to statin use were also part of the equation. Another key factor in the model was a measure known as the quality-adjusted life-year, which measures the burden of a disease in terms of both the quality and quantity of life lived.
The model showed that the new guidelines — which would put almost half of adults aged 40 to 75 on a statin — would be cost-effective. In fact, the model predicted that lowering the threshold for prescribing statins down from a 7.5% 10-year risk to a 3% 10-year risk would save even more money. In that scenario, about two-thirds of adults between the ages of 40 and 75 would be taking a statin.
One explanation for the results: Most statins are now available as generics, so the annual cost of taking them has dropped from several thousand dollars a year to around $100 a year.
If all this has you wondering if you should be taking a statin — particularly if your risk is around 7.5% or lower — here's another way to think about the decision. Statins lower the risk of a heart attack by about 20%. "If you're in a low risk group, say 5%, taking a statin reduces your risk down to 4%," explains Dr. Gaziano. Some people in that group might decide it's not worth the hassle of taking a drug every day for a very small benefit. But others might want to do everything they possibly can to lower their risk, he says. That's why it's so important to have a discussion with your doctor about your own situation and preferences.
Finally, don't neglect the other important ways to lower your risk of heart disease. "The World Health Organization says that about 80% of all heart disease could be prevented by lifestyle changes," says Dr. John Abramson, a lecturer on health care policy at Harvard Medical School. That means eating a healthier diet, getting regular exercise, and not smoking. "Statins are the most broadly used class of prescription medications in the history of the world, but there's never been a study comparing them to making lifestyle changes," says Dr. Abramson.
About the Author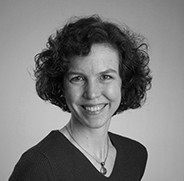 Julie Corliss, Executive Editor, Harvard Heart Letter
Julie Corliss is the executive editor of the Harvard Heart Letter. Before working at Harvard, she was a medical writer and editor at HealthNews, a consumer newsletter affiliated with The New England Journal of Medicine. She …
See Full Bio
View all posts by Julie Corliss
Disclaimer:
As a service to our readers, Harvard Health Publishing provides access to our library of archived content. Please note the date of last review or update on all articles.
No content on this site, regardless of date, should ever be used as a substitute for direct medical advice from your doctor or other qualified clinician.
Comments
Pharmguy
September 4, 2015
Statins may be fine for some people but not for me. They caused myopathy and pain. My legs became so weak that I could barely make it up a flight of stairs. This was after lowering my LDL to 59 with high dose Statins. Cramps would wake me in the middle of the night so I was getting only 4 to 5 hours of sleep each night. CoQ10 600mg daily did not help. With my primaries physicians ok, I stopped the Statins. My CPK was 477 at point. The pains and myopathy slowly eased. After 4 months I am almost back to normal. Studies I have read say that this condition can effect 30% of people who take the higher dose Statins. I have become a vegetarian. I am 73 and work out aerobically for 50 minutes daily and have for many years. My HDL is usually in the 50's. I hope the diet can get my LDL down 20% which will get my ratio down to where it ought to be.
Rajesh Bhatia
August 5, 2015
Nice blog. For more health tips visit justforhearts(dot)org.
Just a question . Why are there just one set of guidelines a piece in the NYT " A New Women's Issue: Statins " May 5, 2014 notes…..But the recommendations don't distinguish patients by gender, and a small, increasingly vocal group of cardiologists believe that's a mistake.

Far too many healthy women are taking statins, they say, though some research indicates the drugs will do them little good and may be more likely to cause serious side effects in women.

"If you're going to tell a healthy person to take a medicine every day for the rest of their life, you should have really good data that it's going to make them better off," said Dr. Rita Redberg, "……..Looking at the JUPITER trail the piece notes "….But the absolute number of these health setbacks was small, and there was no significant reduction in heart attacks, strokes and deaths among these women. "
The article is very misleading is that while it does mention the use of quality-adjusted life year gained, it uses the word "savings" in the same paragraph whereby confusing cost-effectiveness with cost savings. Newsflash – a measure can be cost effective i.e. the cost of QALY gained could be lower certain amount (in this case 100,000), and it doesn't mean it is cost saving. There are many measures that are cost-effective but not cost-saving. The study was about cost-effectiveness, it didn't say anything about cost saving.
Why don't the studies check such things as triglyceride levels. I believe that high cholesterol HDL or LDL isn't a problem unless the cholesterol becomes inflamed. Sugar and refined carbs are what inflames the cholesterol. I would love to see a study of people who eliminate sugar from their diets and their rate of heart attacks. All cholesterol is necessary for maximal functioning of the body unless the cholesterol becomes becomes (sugar) inflamed.
It's good to see people here who are skeptical of the findings.

[And when they looked at the people who weren't eligible for a statin under the new guidelines, just 1% had a heart attack or stroke. Under the old ones, 2.4% did.]

In other words, for a 1.4% possible change (which could simply be a rounding error), the medical community wants to put 2/3-rds of adults between 40 and 75 on statins.

This is another blatant example of the corrupt absurdity/profitability of the statin industry.
I question " In fact, the model predicted that lowering the threshold for prescribing statins down from a 7.5% 10-year risk to a 3% 10-year risk would save even more money. " Does that include the cost of treating the new cases of diabetes [naturally with the newest most expensive agent} and unfortunately many may increase risk. Muscle pain just take an NSAID….. did not the FDA just strengthen the warning of risk? Models are only accurate if they include all possibilities .
You are asking a great question, I wanted to ask it too. I also want to point out that a lot of people confuse cost effectiveness with cost savings. When studies like this talk about cost effectiveness they mean that the cost of Quality-Adjusted Life Year gained is under certain amount, if you read the actual study they used $100,000. This isn't the same as cost savings, so there are no money saved there.
Robert R. Griffith
July 18, 2015
i love your word of "That means eating a healthier diet, getting regular exercise, and not smoking". Important is do the medical check yearly to prevent everything.
Funded by drug companies ? The problem with all these studies are these genuinely independent . All findings should reveal their funding.
I think all of the Harvard study group are already on statin and they are having cognitive side effects of the medication
I am interested in your response to vince's comments.
SELWYN A COLBY
July 16, 2015
I FILLED IN THE REQUIRED INFORMATION ON YOUR ONLINE CALCULATOR AND WAITED FOR INFORMATION AS THERE IS NO OPTION TO "SUBMIT"? WHAT IS WITH THIS??????????
Marshall S. Smith
July 16, 2015
My wife and I are both over 75. Do the studies say anything about whether we should be taking a statin?
People's cholesterol tend to go up with age. That's a good thing b/c cholesterol is vital to brain function and sex hormone production.

Statin drugs have been linked to impaired mental function including senility and Alzheimer.

The only thing that statin drugs have been shown to do is lower LDL-C. LDL-C is not even a major risk factor in heart disease. The HDL-C to triglyceride ration is a far better indicator of heart health.

There are several books out there that show statin drugs to be incredibly harmful with suspect beneficial effects.

These two studies are seriously flawed. Do some research before letting a doctor prescribe a statin drug for you or your wife.
Having a discussion with your doctor has become something of a cliche when the validity of scientific data are being defined by the patient's idiosyncrasies. In addition, how many doctors have time for an in depth and therefore time-consuming discussion about highly contested research data?
Or whether you doctor is being paid t o supply certain drugs ?
Unless you are ill and come to doctor to diagnose something, be prepared, read studies yourself, just read reputable pages not vitamin-sellers or conspiracy theories and make up your mind about what you want to do and which questions you want to ask. Also, learn basic concepts like the difference between absolute and relative risk, numbers needed to screen, numbers needed to treat, your own risk. For all of these "primary prevention" measures, the probability you benefit is fairly small. It's up to you not your doctor to decide if it's worth it.
Now, my 10-year risk of heart attack is way below the guidelines, so for me the decision is obvious. Even if my LDL had been 191 (it's actually 155 now), my 10-year risk would have been only 2% (and no, I am not young, I am post-menopausal woman in my 50s), so if the doctor were to try to prescribe me statins, I'd simply say: my 10-year risk is 2%. If I take statins the probability I'll benefit in 10 years is about half a percentage point. This is much lower than the risk of side effects.

Now, if your risk is higher, it's still your decision. The doctor can tell you guidelines, up to you to decide. I don't know what I'd decide if my risk had been higher. But it's your body, your choice.
A basic read when looking at any data is was there a mortality benefit? Here again no mention is made of a mortality benefit. why.? Also the adverse reactions to statins including diabetes are not mentioned.Soon after the new guidelines where announced an op ed appeared in the NYT " by JOHN D. ABRAMSON and RITA F. REDBERGNOV. 13, 2013 "Don't Give more patients statins" which notes "…. According to our calculations, it will increase the number of healthy people for whom statins are recommended by nearly 70 percent.

This may sound like good news for patients, and it would be — if statins actually offered meaningful protection from our No. 1 killer, heart disease; if they helped people live longer or better; and if they had minimal adverse side effects. However, none of these are the case…"

So are you just adding side effects and changing the cause but not the date of death?
Kishan Vasekar
July 17, 2015
True.All the studies on statins never clarify
1.Interaction and correlation with other medicines being taken by heart patient.
2 If simple life style changes can help prevent heart disease , why you need statins for healthy people?
3 Vit D levels drop if cholesterol levels are reduced causing depression , more so in US where sunlight is rare.
There are so many other ways to fight cholesterol and in fact it is hardly that villain.
Best is all doctors in USA should take Statins for 3 years and then tell the truth.thanks
Commenting has been closed for this post.
Free Healthbeat Signup
Get the latest in health news delivered to your inbox!