Exercise & Fitness
Your New Year's resolution: A gym membership?
If getting in shape tops your list of New Year's resolutions, you're in good company. During the first few months of the year, signups at fitness centers and health clubs tend to trend upward. While these memberships can be costly, you may be able to find more affordable options or take advantage of certain discounts. But no matter what you pay, shelling out a monthly fee may be an incentive to use the gym regularly to get your money's worth.
Gyms offer a variety of options
If you do, your heart (and the rest of your body) will likely reap the rewards. "The main advantage to joining a gym is to have access to a wide variety of exercise equipment," says Alex Petruska, a senior physical therapist at the Sports Medicine Center of Harvard-affiliated Massachusetts General Hospital. That includes machines for a cardiovascular workout, such as treadmills, elliptical trainers, stationary bikes, and stair-steppers, as well as a range of different weight machines.
Access to all these diverse choices means you're less likely to get bored, since you can try different machines and routines. In addition, you'll likely find it easier to meet the recommended physical activity guidelines, which include aerobic exercise as well as strength training.
If you're among the many people with ankle, knee, hip, or back problems, exercising on an elliptical machine or stationary bike is a better choice than walking because it's much easier on your joints. Likewise, using weight machines rather than free weights (dumbbells) offers greater control and is less likely to lead to injuries.
If these advantages resonate for you, a gym membership may be a worthwhile investment. To find the right one, pay attention to safety, and consider your specific needs and budget.
Your gym should have well-trained staff
Make sure the gym you choose has staff with expertise in teaching people how to use all the available equipment. Many gyms have personal trainers — exercise professionals who can teach you to work out safely and maintain good form, introduce you to new equipment, and design and update an exercise program to keep you motivated. For an additional fee, you can hire them for a series of one-on-one appointments or short-term overhauls of your routine.
Always ask about credentials and experience. Certification from the American College of Sports Medicine is a good sign. Find out how often the person works with people of your age, abilities, and overall health. Also, ask whether staff members can perform cardiopulmonary resuscitation (CPR) if necessary. Is a defibrillator available, and do staff members know how to use it?
Make sure the membership meets your needs and budget
At least one nationwide fitness center chain offers monthly memberships as low as $10 per month. More pricey clubs typically offer more amenities, such as group classes, swimming pools, sports courts, and even indoor running tracks. Other possible perks include saunas, steam rooms, and whirlpools that can serve as a nice post-workout reward.
Take advantage of the fact that many commercial gyms will let you try their facilities for a few days or a week before making a commitment. Look for a gym in a convenient location and make sure you feel comfortable exercising there during the hours you would normally go. Some facilities offer discounts if you work out only during non-peak hours (usually during the middle of the day). Also, some health insurance plans offer members discounted rates at specific gyms.
"The important thing is finding a place that you'll feel comfortable going to consistently and will meet your needs over the long haul," says Petruska.
About the Author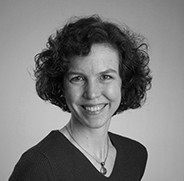 Julie Corliss, Executive Editor, Harvard Heart Letter
Julie Corliss is the executive editor of the Harvard Heart Letter. Before working at Harvard, she was a medical writer and editor at HealthNews, a consumer newsletter affiliated with The New England Journal of Medicine. She …
See Full Bio
View all posts by Julie Corliss
Disclaimer:
As a service to our readers, Harvard Health Publishing provides access to our library of archived content. Please note the date of last review or update on all articles.
No content on this site, regardless of date, should ever be used as a substitute for direct medical advice from your doctor or other qualified clinician.
Free Healthbeat Signup
Get the latest in health news delivered to your inbox!